Staying Active in Quarantine
Staying active during my regular everyday life was already hard. Now, I (and everyone else hopefully!!!!) am in quarantine, and even getting out of bed to attend classes on Zoom and do other schoolwork is difficult. We've been in quarantine for about a month now, and last week was the first week I felt motivated enough to do any sort of exercise. As a note, I am differentiating between physical activity and exercise. Physical activity is any sort of movement of your body. I have been taking slow-paced walks around a lake near my house with my mom and dad, which is still great compared to nothing! Physical activity is important! However, exercise is composed of planned and structured activities with a specific goal in mind.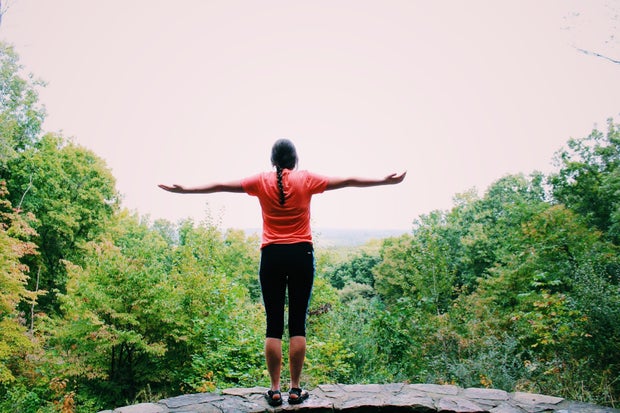 Celina Timmerman / Her Campus The first step in staying active is getting motivated. I lack motivation to exercise mainly because I think maintaining a healthy diet is more important than exercise. But as my Contemporary Health Issues professor KEEPS saying, exercise is important and can help you in every aspect of your life. So, how do you get motivated? In this bout of my fitness journey, I am motivated by my boyfriend, who runs on his school's cross country and track team; he impresses and inspires me everyday. He kicks butt, and I want to kick butt. But, not everyone has a track star boyfriend.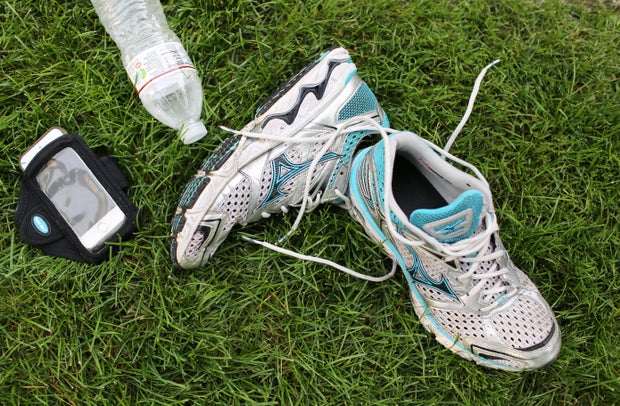 Her Campus Media
I find that YouTube is another great motivator. A lot of people are having similar experiences during quarantine. Stuck inside by themselves or with family, they want to find ways to stay active. People who usually post gym workouts have switched to posting at-home workouts; they are  accessible for everyone during this time!
A couple of my favorites are:
Meggan Grubb: https://www.youtube.com/channel/UCkW2RaALQYHHDcUVVpnm8_A
Hanna Oberg: https://www.youtube.com/channel/UCBeKQoyinCzc6JdS_47nHKw
I think they provide really great guidance on what exercises you can add to your routine, and especially good information about correct form (we don't want injury here people!). It's also important to be inspired by someone on a similar level to you.
I ran track in high school, got injured, and have had a hard time getting back into running since completing physical therapy. Part of this problem is because I've lost so much fitness over the two years I've been out of high school, but also because I hate taking precautions to prevent injury again. However, this week I have been dedicated to stretching, rolling out, and icing so that I can avoid injury, so that means I just have to overcome my lack of fitness. One person I've found who I can relate to is Haley Pham on YouTube. She did cross-fit before this whole quarantine thing, but injured her back and had to stop. We are on similar playing fields, and so seeing her put in work makes me want to put in the work!
After I've found motivation and inspiration, the only thing left to do is work out! I'm very much a proponent of working out based on how your body feels. Do light jogging and body weight exercises if you're particularly sore, and when your body is back to feeling 100%, go back to running fast and lifting more (if you have the equipment to do so).  Even though corona virus and quarantine are unprecedented and completely new for everyone, this is a great opportunity to implement the lifestyle change you've always wanted.