Midterm Season Is Over! Here's How You Can De-stress
National Mental Health Day was one week ago, and I can't help but notice that the mental health of college students is anything but great. Midterm season just passed, and studying for it was no walk in the park, especially with the virtual environment.
Before your second set of midterms and/or your final, it's important to have some time to yourself. With the pandemic, your de-stressing activity options are limited, but not all gone. Here are some activities to help you de-stress that are productive (but feel free to take some TikTok breaks in between!):
#1: Baking
Bread is the baked good of choice for many, but as long as you have some flour, water, and other basic ingredients in your pantry, you can create anything! My Oster bread maker has become my most beloved kitchen appliance over quarantine.
#2: Painting
The great part about painting is that you can do it on anything: paper, canvas, and more! Spice up your beaten down shoes or decorate a mini pumpkin from your local Whole Foods to get into the Halloween spirit.
#3: Learning TikTok dances
There is a TikTok dance for quite literally every famous song out there. The "Renegade" is over a year old, so it shouldn't be your go-to TikTok dance anymore. My favorite at the moment is the dance to "2 On" by Tinashe, slowed and reverbed.
#4: DoorDashing/Postmating
Who said that your downtime shouldn't bring in a little cash? DoorDashing or Postmating is by far the most rewarding quarantine hobby, and it's super fun to do with a family member or someone you're quarantining with for a couple hours. If you like to drive, this one's for you.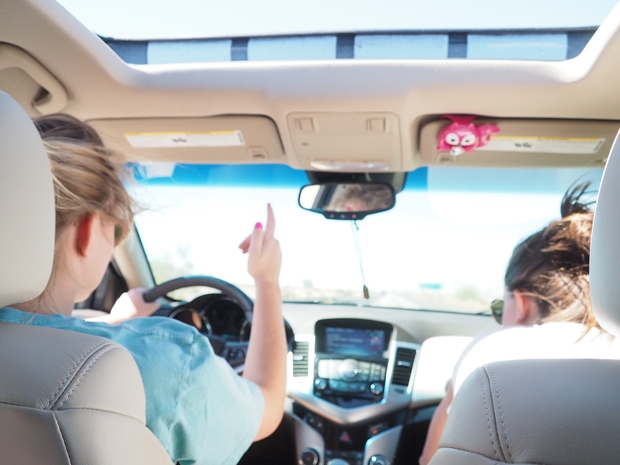 #5: Cleaning
Although cleaning isn't something I personally find relaxing, many of my friends swear by it. To be honest, it does give you a sense of accomplishment when your bed is made and your desk is clear of all your midterm notes.
#6: Voting
If you are 18 or older, voting is one of the most important quarantine activities you could possibly do. My county sent mail-in ballots to all registered voters to make it really easy to fill out and return to an official voting box. Voting, especially if it's your first time, can be tricky. If you're a UC Berkeley student, there is a virtual Voting 101 class that you can attend to make sure you fill out your ballot correctly so your vote gets counted. Complete your civic duty!
It's important to have fun, even when Zoom University gets the best of you. Reward yourself for all the work you put in for those midterms. Get in the right headspace to be in the best shape for your next midterm and final!