Winter time tends to come with a lot of excuses not to go places- including the gym. 
I know I've made the excuse that it's snowing or too cold to walk the 10-15 minutes it takes to get there. But what's great about the Internet is that there are SO many workouts you can find. As a somewhat workout guru, I've been using YouTube for workouts for years! So I've come up with a list of some of the best people on YouTube for workouts you can do in your dorm or apartment. No equipment needed except you!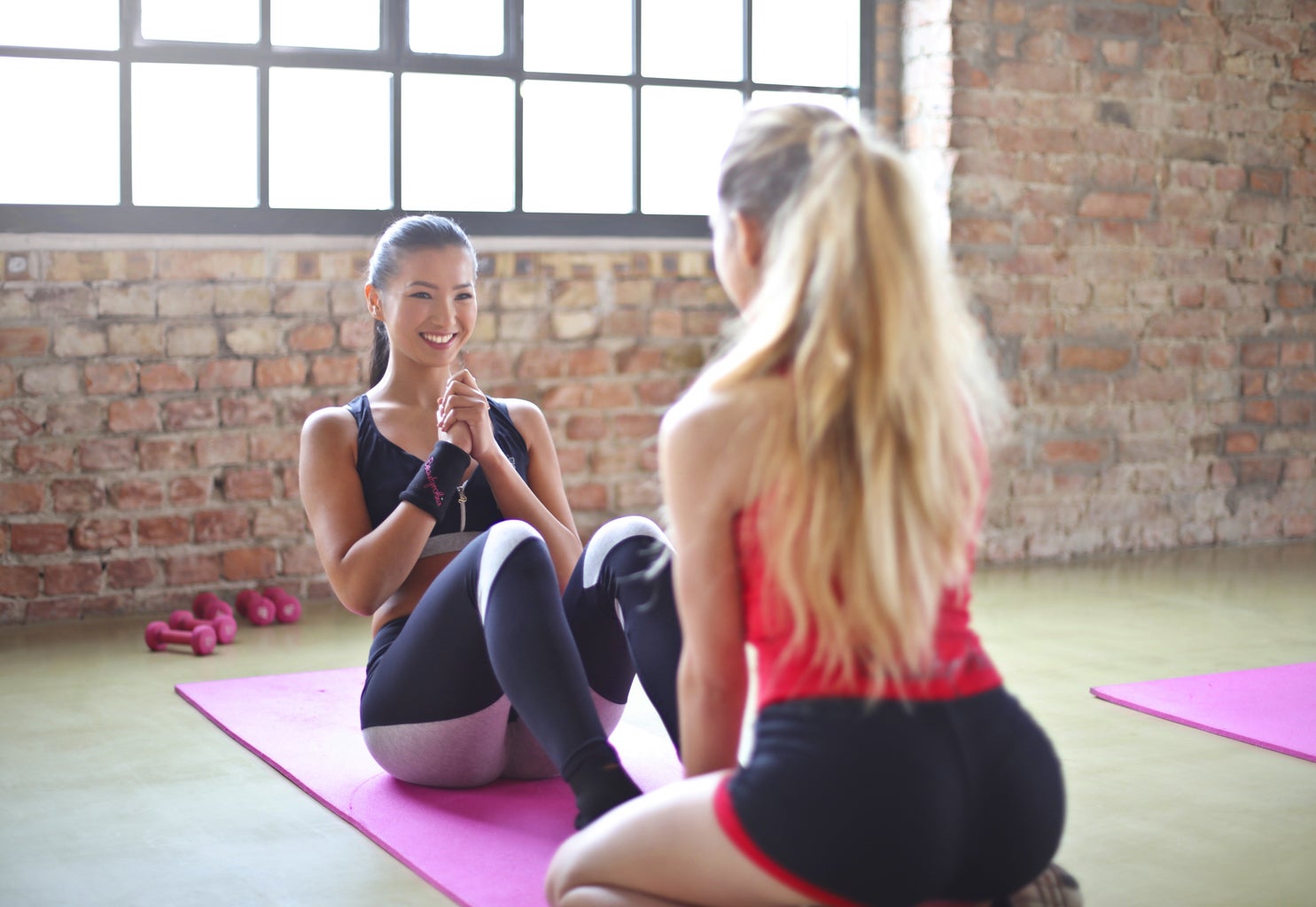 1. Blogilates​
Feel the burn in no time with Cassey Ho! This POP Pilates instructor has only been growing in popularity since starting Blogilates 10 years ago. Her channel has everything from challenges to Piit, full-body workouts, and cardio workouts (and apartment-friendly ones!). She has so many videos you could never get bored with your workout routine. Cassey is fun, upbeat, and always gives good advice and encouragement! She also gives beginner moves if you aren't as advanced. 
My current favorite video by her is 12 Minutes to Toned Abs. This video will make you feel the burn FOR SURE! She's also currently uploading other videos to her 12-minute series, so be sure to check them all out! 
2. Katie Austin 
Katie Austin has great "silent cardio" workouts that are also perfect for beginners! She is great at showing moves in advance so you aren't trying to figure it out as you go. Her playlists are catered to each body part and type of cardio. She also has a special "back to school" playlist, which is totally worth checking out. Plus if you're working out in your apartment, she has some great food recipes for that post-workout dinner, lunch, breakfast, AND snacks! 
My favorite video of hers is her 10 Minute "Late for Class" BURN + BLAST Workout. This will get your whole body moving and is only 10 minutes. You can even repeat it for a good Hiit workout!
3. Beti Fitness 
Beti has tons of perfect workouts to get in good strength training and cardio all in your dorm or apartment. If you go to her page, you may see that her video titles are mostly in another language, but she has English in parentheses, as well as in the thumbnail. She's got a variety of workouts that will work your whole body. She's also got some Zumba to spice things up if you're getting a little bored! 
My Current favorite video by her is Easy 7 minute dorm-room workout. This is a more relaxed workout that will still get your whole body working, get in some strength training, and consequently get your heart rate up! 
4. The Body Coach 
Joe Wicks is an English fitness instructor who has many Hiit, body weight, and no equipment workouts! You can get a good burn in 15-20 minutes with him! He's even got a series of beginner, intermediate, advanced, and low impact workouts.
My current favorite workout by him is the 20 minute cardio and core. This is one of my go-to workouts to do at my apartment to get in some good cardio and work my abs well. You can do it twice to get an even better workout!
No matter where you are, you only need yourself and a small space to get these workouts done! Whether you're low on time or don't want to walk to the gym and pay for parking, all of these videos will get you moving. Happy sweating!