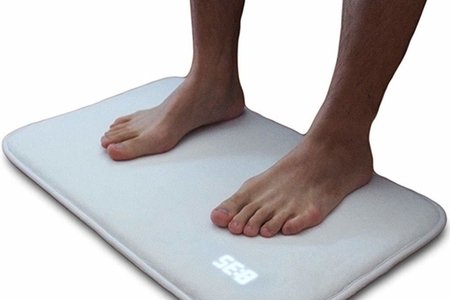 Top 3 Ways to Keep Active in Quarantine
Stay positive. Eleanor Roosevelt once said, "With the new day, comes new strength and new thoughts." The hot topic of the day is the coronavirus, COVID-19. With a national social distancing policy and county shelter-in-place occurring, Americans are staying indoors and predominantly at home. Staying home can get very boring, very quickly, but one thing that I do is try to stay positive and stay active. Being active keeps me from eating that entire tub of ice cream in the freezer. Working out helps me to feel productive and start off my day in a great mood. When COVID-19 is over (whenever that may be), I want to feel good about myself. I don't want to gain a "COVID 19 pounds" during this time. I want to LOSE those 19 pounds. So in light of this dark time, let's be positive!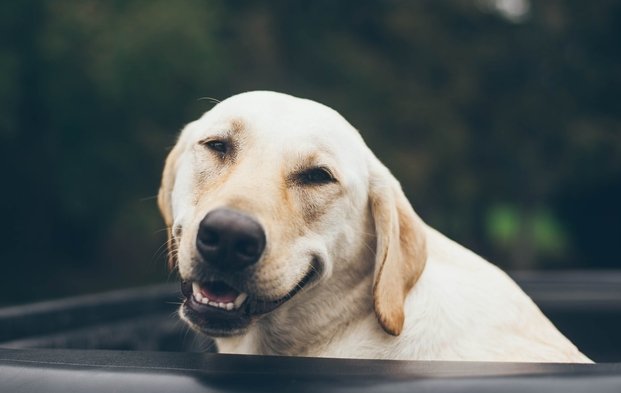 Johnathan Daniels
Number 1: Yoga
As defined by Wikipedia, yoga pertains to physical, mental, and spiritual practices or disciplines that originated in India. Yoga is a HUGE stress reliever. It allows me to let go of all stressful thoughts and events occurring in my life. It keeps my mind focused on my breathing and technique rather than thinking about the billion and one things I need to do for my online classes. With the way the world is right now, there are TONS of free videos and tutorials on yoga online. YouTube is always a good start, but I have even ventured to try Yogajournal.com, apps Pocket Yoga and 5 Minute Yoga, and even Pinterest has great ideas! No matter where you are, you can use a yoga mat, a rug, or even carpet to get started. Just leave yourself at least 5-30 minutes of your day to focus on yourself and your state of mind. My advice would be to start your day off early by doing yoga while watching the sunrise. Or if you are an evening person, do yoga during a sunset.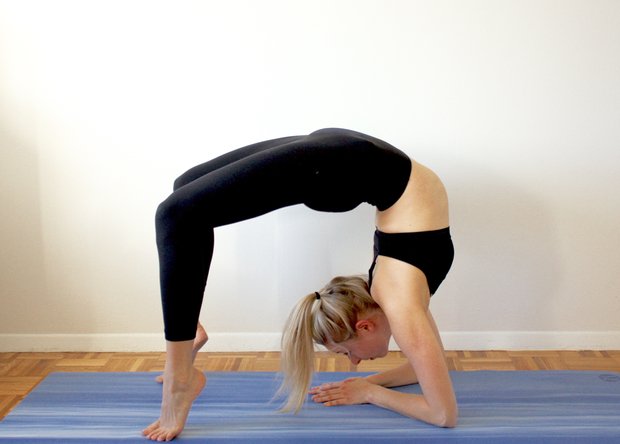 Kristine Mahan / Spoon
Number 2: TV Workouts
As bored as we are, people have turned to television as their mode of escape. My advice is while watching TV, why not workout at the same time? That way, you get to entertain your mind while keeping your body in check. Netflix, Amazon Prime, Hulu, and Disney Plus are running the stage as common means of entertainment. Use these to your advantage. Perhaps between every one (or two) episodes of Grey's Anatomy, watch a quick 20 minute workout show online to keep yourself active. Another idea is while watching TV shows, challenge yourself to do a workout in place of drinking games. For example, when watching Baby Driver and playing a drinking game, people would take a drink each time the word "Driver" is said, Baby lip syncs, Baby takes his glasses or earphones on/off, or Baby gets into a new car. Instead of drinking each time, do 5 push-ups, sit-ups, leg raises, or flutter kicks whenever those are mentioned. This can even be a fun challenge to do with friends as you watch Netflix Party together!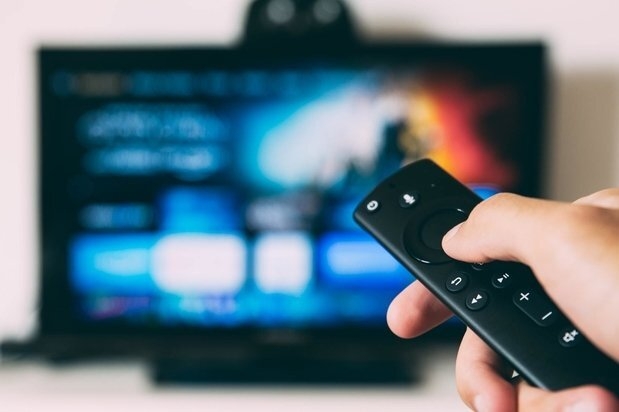 Photo by Glenn Carstens-Peters from Unsplash
Number 3: Enjoy Mother Nature
Despite a shelter-in-place, it is still considered okay to be outside to exercise. Take your dog for a morning or evening walk around the neighborhood. Do ab workouts in your front lawn, backyard, front porch, or driveway. I would recommend taking a yoga mat with you just in case! Go for a jog with a neighborhood friend or college bestie (as long as you are 6 feet apart, of course). Challenge yourself with a Fitbit or Apple Watch to beat your running time each day, or even beat the number of calories you burned yesterday in comparison to today. My favorite workout apps are Abs & Core, MapMyRun, and ACTIVE. I use these often to challenge myself even when no one is with me.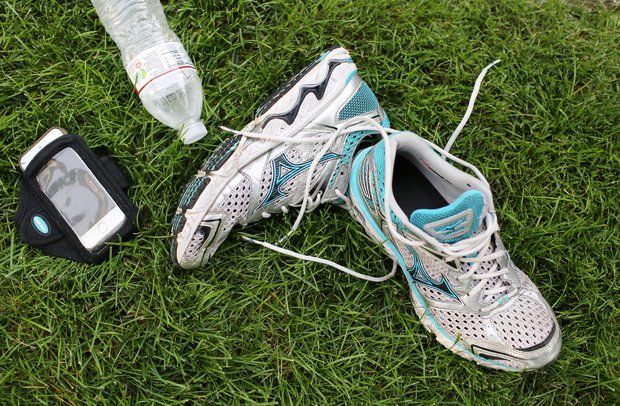 Her Campus Media
All in all, do your best to stay healthy and active! Times are tough right now, so why not stay in shape so that whenever the virus is over, you can immediately hit the beach with that summer body. No matter what, be positive and stay strong!