My Top 4 Favorite Freeman's Face Masks
When it comes to my own wellbeing and self-care, I love incorporating a face mask at least once a week. With a wide variety of face masks on the market - clay, sheets, peel-off, exfoliating, glitter and just about anything you can think of -, I've gone through and found my favorites. Personally, I love Freeman's Feeling Beautiful face masks that you can find at just about any drug store. I love the wide variety of masks they have, as well as the option to purchase a single packet or a full-size bottle that lasts me multiple months. These are my top 4 favorite Freeman's face masks:
1. Charcoal & Black Sugar Facial Polishing Mask 
During the cold, dry winter months, this exfoliating face mask is great to scrub every impurity off my skin. With charcoal being one of the latest trends in all things beauty and health, this mask gives the perfect balance in scrubbing while smoothing your skin.
2. Dead Sea Minerals Facial Anti-Stress Mask (clay) 
The perfect clay mask for every skin type, the soothing, deep cleansing mask along with its scent is great for just what it is titled: anti-stress. I love how fun and relaxed this mask makes me feel without drying out my skin. Its blue hue also makes this mask the best girls night addition for fun selfies. It's a mask that will work wonders for everyone.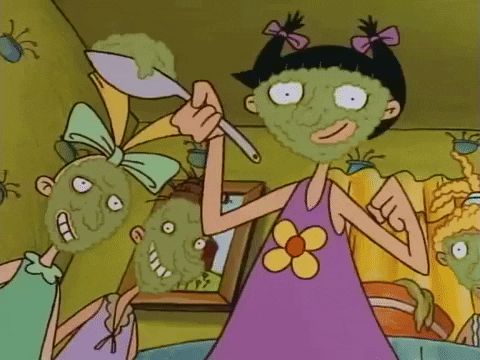 3. Hydrating Cactus & Cloudberry Water Gel Mask 
This is my go-to mask in the winter. The smell is delicious and the cool gel mask instantly adds moisture to my dry skin. I love that this mask can be kept on as long as you want, or can be taken off as a typical face mask. And who doesn't love the idea of having a cactus face mask on their skin!
4. Cucumber Facial Peel-Off Mask 
This classic peel-off face mask brings me back to wanting to do face masks with my older sister when I was a child. This mask soothes and moisturizes my skin while peeling away any imperfections from my skin. The cucumber scented mask also allows for a satisfactory peel-off at the end.