Throughout high school, I was one of those kids whose schedule was constantly packed with activities outside of school, so my free time was very limited. So, that meant that if I had free time, I would spend that time with friends and family, but never did much for myself. Then came quarantine, and I almost had all the free time in the world, which made for an unusual shift in my life and my schedule. Since I was used to consistently being on the go, switching to a life cooped up inside presented many new challenges for me, specifically testing my mental health. After losing the second half of my senior year and my final season of competition dance with my studio, I sought out to find other activities to keep me occupied at home. 
While the weather was still cold in March and April, a lot of my quarantine activities were indoors. First was binging all of the TV series and movies I had wanted to watch on Netflix and catching up, then there was reading books and baking, but none of those were keeping me active. I, fortunately, have the blessing of having a gym room in my house at home in Minnesota, but I would mainly lift and use the treadmill, which eventually fostered a dislike of running after a while.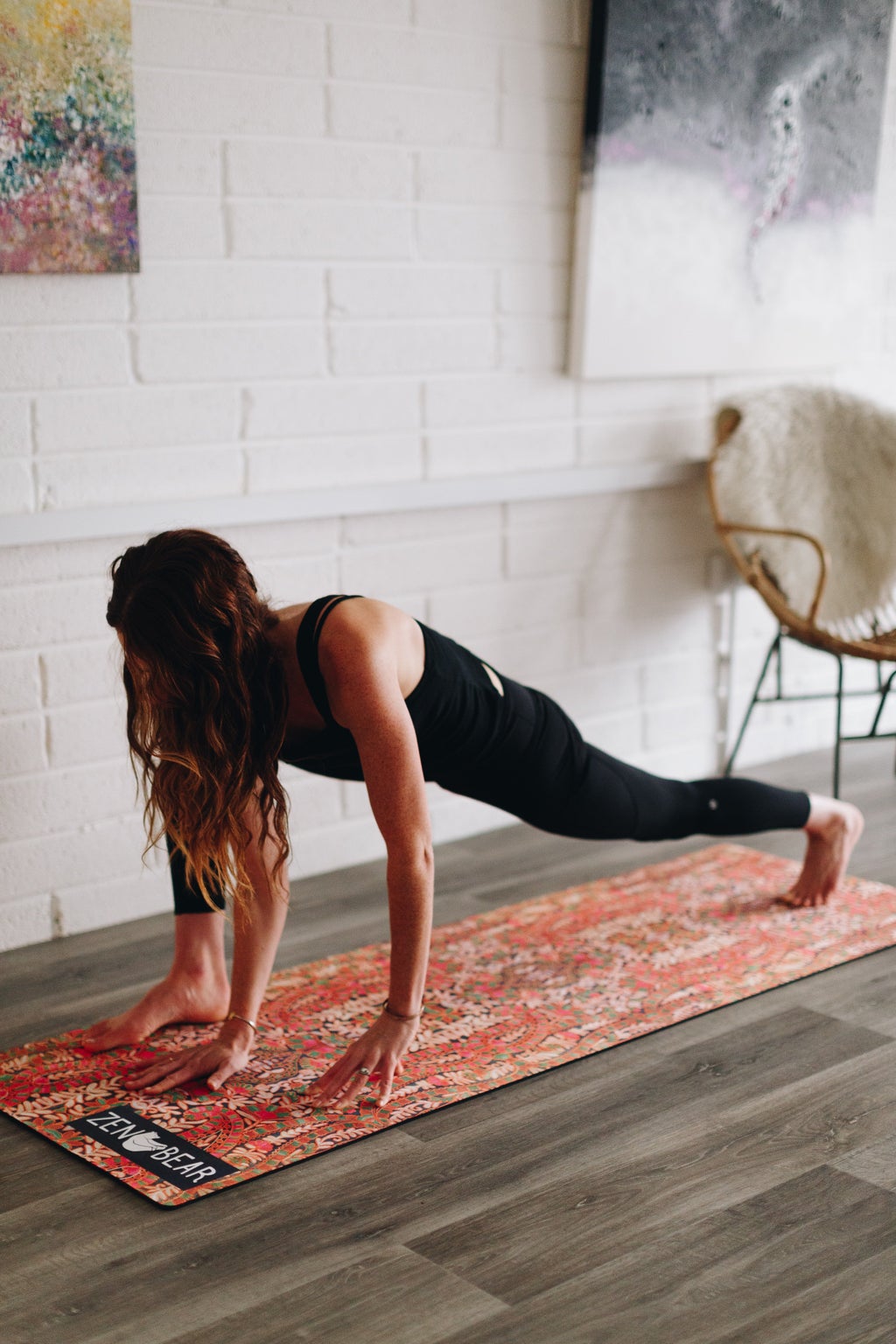 While going through my things to get rid of stuff before I would head to college, I found my yoga mat hidden in a corner that I completely forgot I had bought months ago with the intention of taking yoga classes but had not gotten the chance to. This, in turn, inspired me to start looking into beginner's yoga and resources on YouTube and dust off my mat. 
Some people take yoga for flexibility, relaxation, fitness, and a variety of other reasons, but originally, for me, it was just for fun and a way to spend my time at home. However, after my first few classes, it became more than just fun. I was able to use the time to relax and take my mind off of everything happening around me for an hour or so. The physical activity was a bonus. I was able to find so many options on YouTube with varying levels of difficulty to match how I was feeling each day, and that inspired me to make it a part of my everyday routine, even if it was just for ten minutes in the morning if I was feeling particularly lazy one day. 
I would not consider myself a yogi yet, but I can say that I've had a lot of fun learning about yoga and improving my abilities within the practice since I started in June. While some activities are not necessarily suitable for everyone, I think yoga is something that anyone can do if they want to. There are no prerequisites, and many of the instructors are so encouraging and inspiring, and that motivated me to take more and more classes. 

If you had told me at the beginning of quarantine that I would spend many of those days practicing yoga, I would not have believed you. I think there are a few cliches that prevent people from immersing themselves fully, and for me, it was being scared of what others would think of me during a class. Beginning my journey at home in my own space helped me grow confidence while grounding myself during such an unusual time. 
If you have any reservations about trying yoga for the first time or getting back into it, I would say that there is no better time than now to go for it. If you have the space to take a class on YouTube (you don't even need a mat!) I would highly encourage it. You might just discover that it will benefit you, just like it did for me.
Want to keep up with HCBU? Make sure to like us on Facebook, follow us on Instagram, check out our Pinterest board, and read our latest Tweets!