10 Tips for Dealing With Graduation Fear
If you are anything like me, the normal excitement of graduating from college has turned into pure dread and anxiety. 2020-2021 graduates have not only lost out on having a commencement and their last few months of college in person but are entering the workforce during a recession and a pandemic. It's a terrifying time to graduate. For many people, school is all that we've known, and it's scary to think that it could be ending. Graduation fear already exists pre-pandemic, with huge life questions like: "How am I going to find a job?"; "Should I go to grad school?"; "Can I travel for a year?"; "Where is my relationship going?"; or "Do I move back in with parents to save some money?". You know, the really easy questions! I have related more to Rory Gilmore dying part of her hair pink, crying in the bathroom while making Rice Krispie treats when talking about post-graduation plans than I ever have before. To cope with this newfound fear, here are some tips and tricks to make graduation an exciting thing again.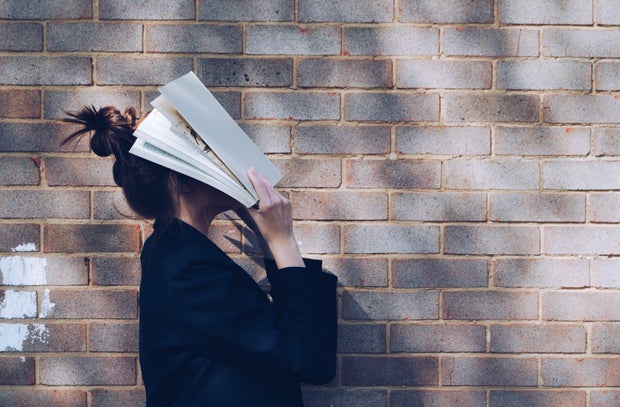 Photo by Siora Photography from Unsplash
1. Prep for your interviews
If you have a job interview, it's probably best to be prepared so that you can limit the reasons for anxiety. Look at the company's website, Glassdoor, or try to talk to someone who works there. Drive to the location before the interview and set out your interview outfit the night before. Come up with some questions for the interviewer, and review frequently asked job interview questions. 
2. Be patient with yourself
Try not to dwell on the fact that you haven't received a job offer upon graduation. According to the National Center for Education Statistics, you are already more likely to be employed with a college education, and the National Association of Colleges and Employers concluded that on average college grads take about six months to secure a job. So maybe your time hasn't come yet, but that doesn't mean it isn't going to happen!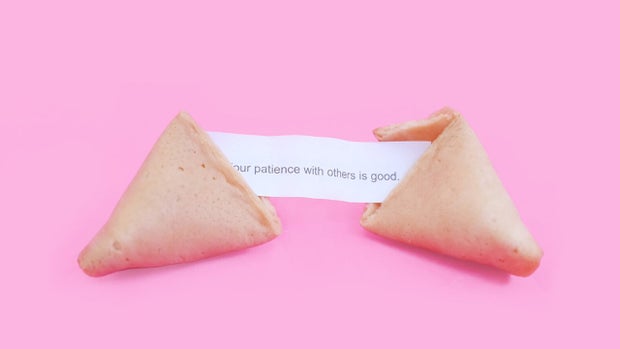 Unsplash / Lenneek
3. Take it one step at a time
Attempting to do everything at once isn't the best way to figure things out, especially when it comes to life after graduation. It's so important to focus on one thing at a time in order to make graduation less overwhelming. The reality is, you can't update your resume, finish your classes, apply for jobs, interview for jobs, write a personal statement, and work on grad school applications all at once. Doing one thing at a time allows you to perfect what you're working on and make the entire experience more relaxed.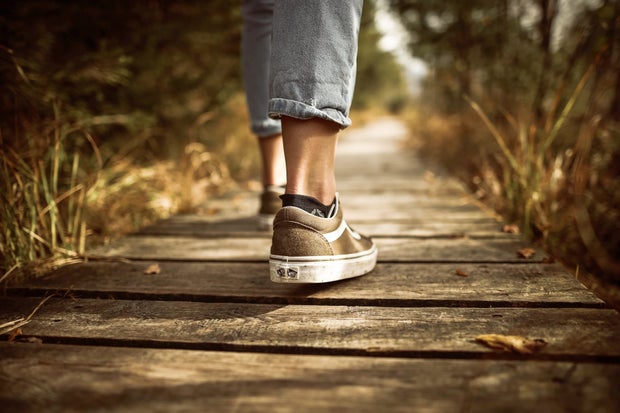 Photo by Tobi from Pexels
4. Ask for help
There is no shame in asking for a little bit of help. Whether it's looking over personal statements and resumes, taking some Instagram-worthy graduation pics, or decorating your cap, asking for help is a great resource for you during a super stressful time. Often it will be for your benefit because having another opinion from someone who genuinely cares about you and your future can bring some comfort.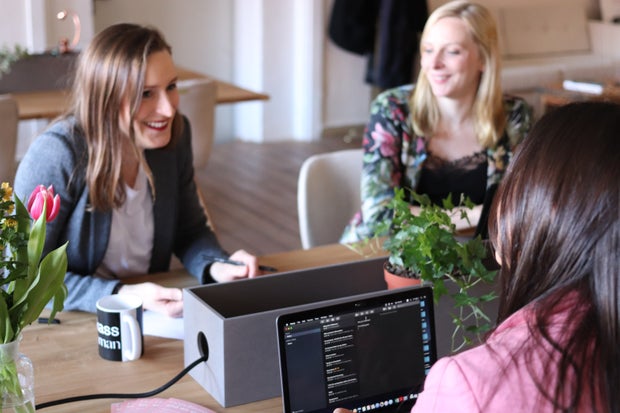 Photo by CoWomen from Unsplash
5. Embrace the options that you have
There are very few times in your life that you get to have so many options. While it's very scary, it's also exciting! You could travel, continue with school, do research, spend time with your loved ones, move to a new place, start a career, and maybe even get a dog. There are so many wonderful paths that you can take and luckily, you have the time to take them now that you are free of finals.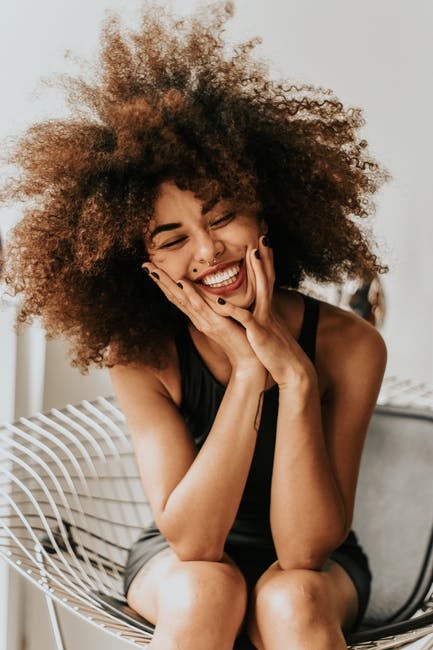 Pexels / @instaguilherme
6. No degree is useless
I don't know about you, but I am so tired of Tik Toks or random Facebook articles with the title of "Top 10 Most Useless Degrees." They drive me crazy because if you went to school for something you love and are passionate about, it is not useless. It was beneficial for you because you got fulfillment from it. On top of that, people rarely work in the field they graduate in unless it was a profession-specific degree.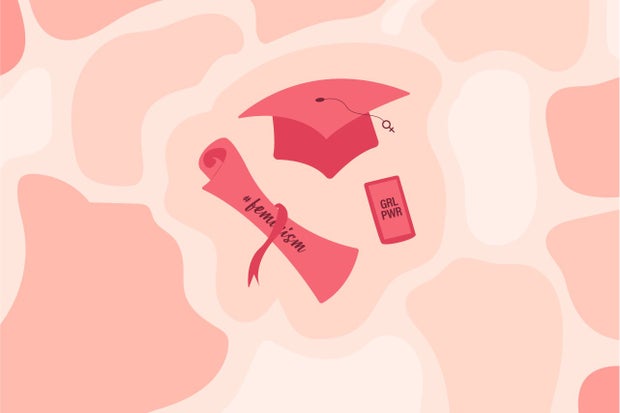 Megan Charles / Her Campus Media
7. C's get degrees
I am not saying that grades don't matter, because they do. But in reality, they aren't everything. Especially in the middle of a pandemic, grades don't determine your worth. Rarely are employers concerned if you got a C in your Math 1050 class, they only care if you've finished your degree. Many graduate programs are becoming more and more flexible when it comes to grades as well, offering the ability to include additional statements to explain low grades.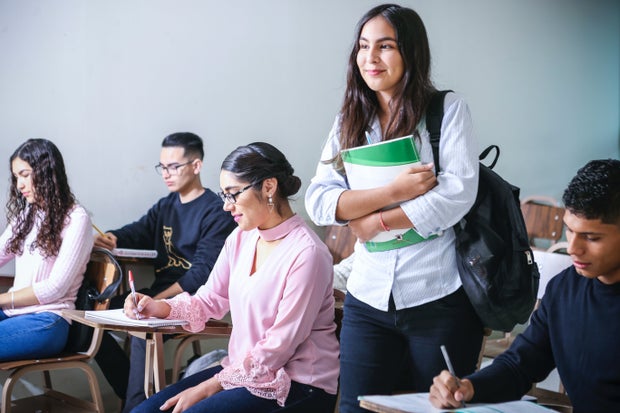 Photo by Javier Trueba from Unsplash
8. Figure out what you're afraid of
I completely validate graduation fear, but I have noticed that my fears are just tied to graduation. It's very easy to feel overwhelmed at the end of the semester, and the added stress of graduation makes it much much worse. So yes, there could be anxiety revolving around graduation, but it could also be exacerbated by burn-out and end-of-semester exhaustion. It's important to stay grounded and recognize your emotions and feelings during this time.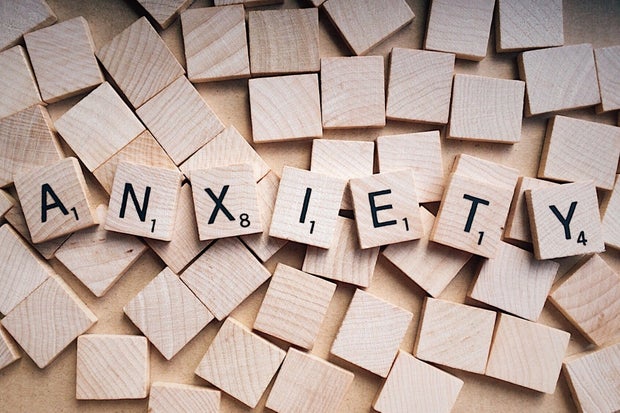 uploaded to Pixabay by Wokandapix, but credit/attribution not required.
9. Enjoy some free time
Since I began college I don't feel like I've had time to breathe, let alone time to have hobbies or relax. Taking some much-needed time for yourself is a great way to cope with stress and get some clarity. Relaxing doesn't mean you aren't working towards your post-graduation goals, it just means that you are taking a well-deserved break.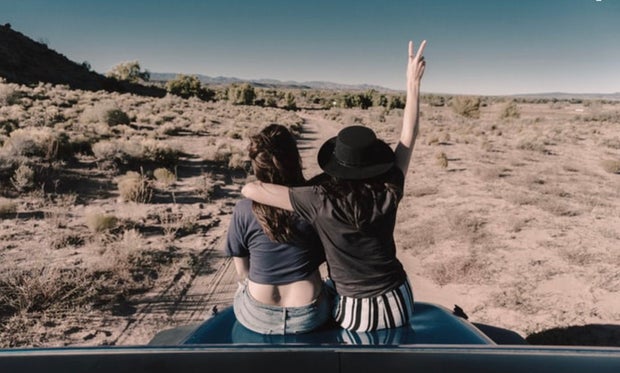 Photo by Ian Dooley from Unsplash
10. Take a deep breath
Anxiety is a serious buzzkill that can have harmful effects on your body. You just finished one of the wildest, most stressful phases of life! Graduating from college is a huge accomplishment and you should take a moment to be proud of it. Relax, you've done it. All of the midterms and finals, terrible group projects, and all-nighters were worth it!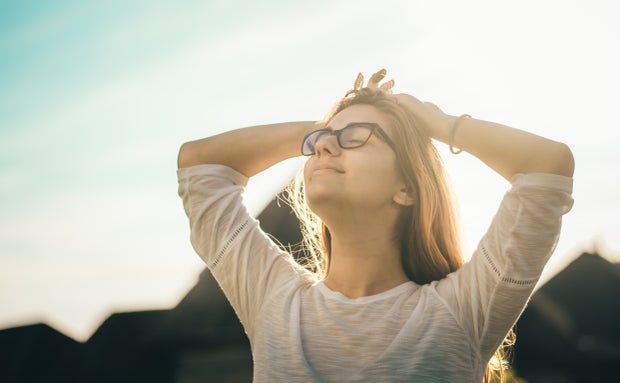 Photo by Radu Florin from unsplash
Hopefully, a few of these tips will give you a chance to avoid yet another mental breakdown. Always remember that your time in college is worth it and your potential far outweighs all of the anxious thoughts and feelings you have.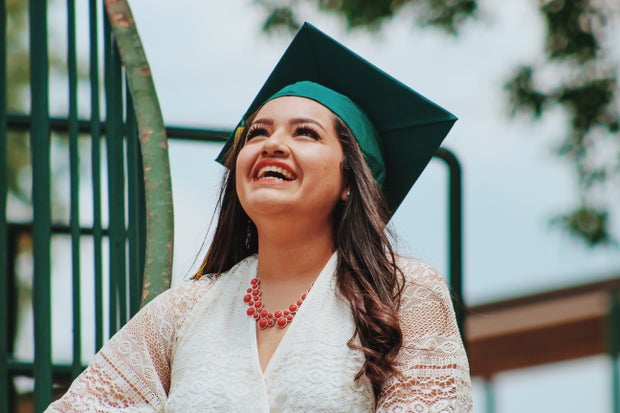 Photo by Juan Ramos from Unsplash
References
https://nces.ed.gov/fastfacts/display.asp?id=561
https://www.naceweb.org/job-market/graduate-outcomes/
https://www.psycom.net/college-graduation-anxiety-expert-advice/
https://leedsunicareers.wordpress.com/2018/01/16/5-graduate-fears-and-how-to-overcome-them/
https://greatist.com/live/graduation-how-to-deal-with-a-major-life-change#1