Here we are. Most of us are still in quarantine, with the days still melting together, and reasons to get out of bed in the morning…dwindling. I mean, with nowhere to be, why shouldn't I stay in bed an extra fifteen minutes? Thirty minutes? An hour? Oops, it's now two in the afternoon! I wish I could say I've been up and at 'em bright and early, however, I'd be lying through my teeth. And to all you early morning people, teach me your ways! 
But as I was lying in bed this morning, or this afternoon to be more accurate, I thought about how easy it is to get up when there are things to look forward to and be excited about. You may be asking yourself what is there to be excited about? More canceled events? A deadly virus ravaging across the country while our leaders play politics? The uncertainty of the future in the air? And while, yes, it kind of sucks right now, I feel like it's easy to overlook the beautiful things in life that are still there. Of course it won't make everything better, but it's something, right? So, I decided to make a list of the little things that make me happy right now.
My morning (afternoon) coffee and breaky (breakfast)
I have a newfound affinity for making my own coffee, and I've almost become an expert at this point. It is only black coffee, but I'll take anything these days. But my absolute favorite thing to do is make my mushroom, tomato, onion, spinach scramble topped with feta and avocado. I'm literally salivating as I write this. I just feel like a little chef. I am trying to expand my breakfast and who knows, this might be my new calling.  
The book I'm currently reading   
Over the past couple years, I really lost my love for reading. I always blamed it on not having enough time, but I think that people make time to do things they love. I am so grateful that I've found that lost passion, and now I can't get my nose out of a book! Just sitting out in the backyard listening to the birds tweet as I lie out in the sun and read brings me so much joy. 
My daily walk/hike
I'm so lucky to live a quarter of a mile from a hiking trail with plenty of hills and beautiful scenes of nature. There's just something about being outside that I absolutely love. It makes me feel less trapped, and exercise is so important for me to have a healthy mindset.
Watching tv and chatting with my family
As silly as it seems, I do get excited to sit down in the evening with my mom and sister and watch a little Love Island (seriously, don't knock it 'til you try it). I'm not proud about how invested I get in it, but hey we all have our guilty pleasures. If anything, it makes me motivated to get all my work done in the day, so in the evenings I can relax and chill with the fam. 
Seeing friends via Zoom and Houseparty
I didn't really realize how much I missed my friends until I reconnected with them. I recently started a book club with a few friends which has been a really fun way to keep in touch while incorporating a shared passion. And, I didn't even know about Houseparty until recently, but it's kind of like Facetime except with little games to play too. It's a fun way to spice things up a bit. I really believe keeping a virtual social life is important while we are all isolating.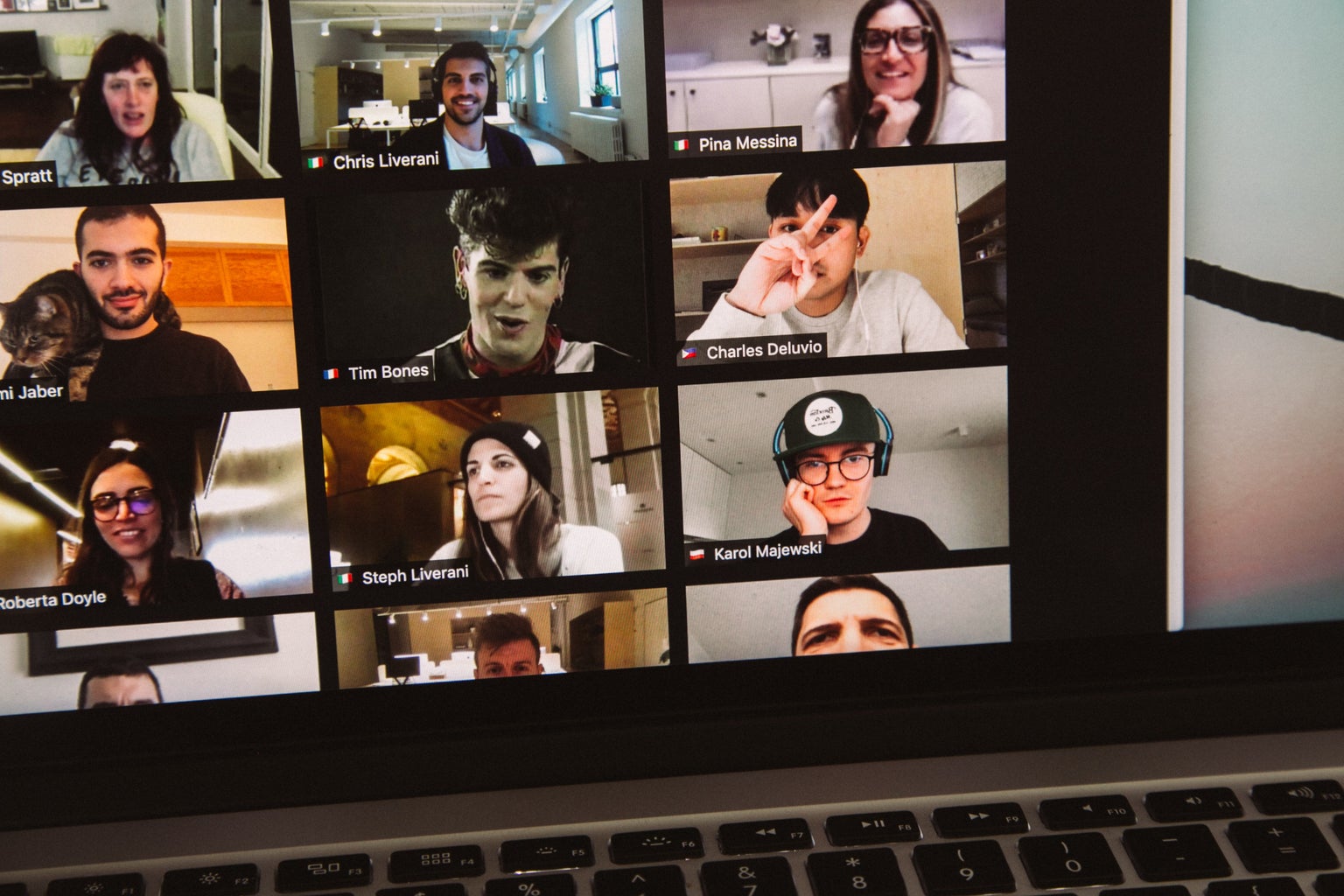 These are all things that I look forward to everyday. Just making this list has made me realize even more how lucky I am to have amazing people in my life and opportunities to continue to do things that I love. And now, I challenge you to write your own list! I think it will make you feel a lot better than you think. I'm not saying we need to completely forget about all the bad things happening. While it is really important to stay informed, it's just as important to stay positive and work towards a future that makes you excited. If we don't have something to work towards or look forward to in the future, then why does the present matter?