As someone who used to hate going to the gym, I understand the apprehension that surrounds working out and sweating in front of strangers. However, since my days of hating the gym, I have now transformed into someone who embraces the gym in all its sweaty, foul-smelling glory and more importantly, I've learned how to enjoy my workout so that I leave healthy, both physically and mentally. Here are 5 tips that I found to be helpful as I overcame my hatred for the gym and found the best ways to have a fun and effective workout:
#1: Entertainment is key!
It may be intimidating at first to enter a space where gym rats live in muscle tanks and girls look so good in their GymShark matching set. However, I found that having a good distraction while doing cardio or other exercises tend to help take my mind off of these external factors that may make one feel insecure. My go-to entertainment strategies while running on the treadmill or doing floor exercises are listening to my workout playlist, listening to podcasts, or watching videos. I have curated my workout playlist curated to contain the best upbeat songs to keep a steady pace while I run and with songs that contain motivational lines (for example, "Work Bitch" by Britney Spears never fails to push me to run another mile). Podcasts are a great way to keep your mind off of gym insecurities — my top podcasts to listen to at the gym are Call Her Daddy and Tiny Meat Gang. Both are very entertaining and very inappropriately comedic. Last but not least, watching a TV show or Youtube video while doing cardio or other basic exercises is a great way to pass the time, especially if you're like me and you just want a workout to go by without focusing on the physical discomfort of it.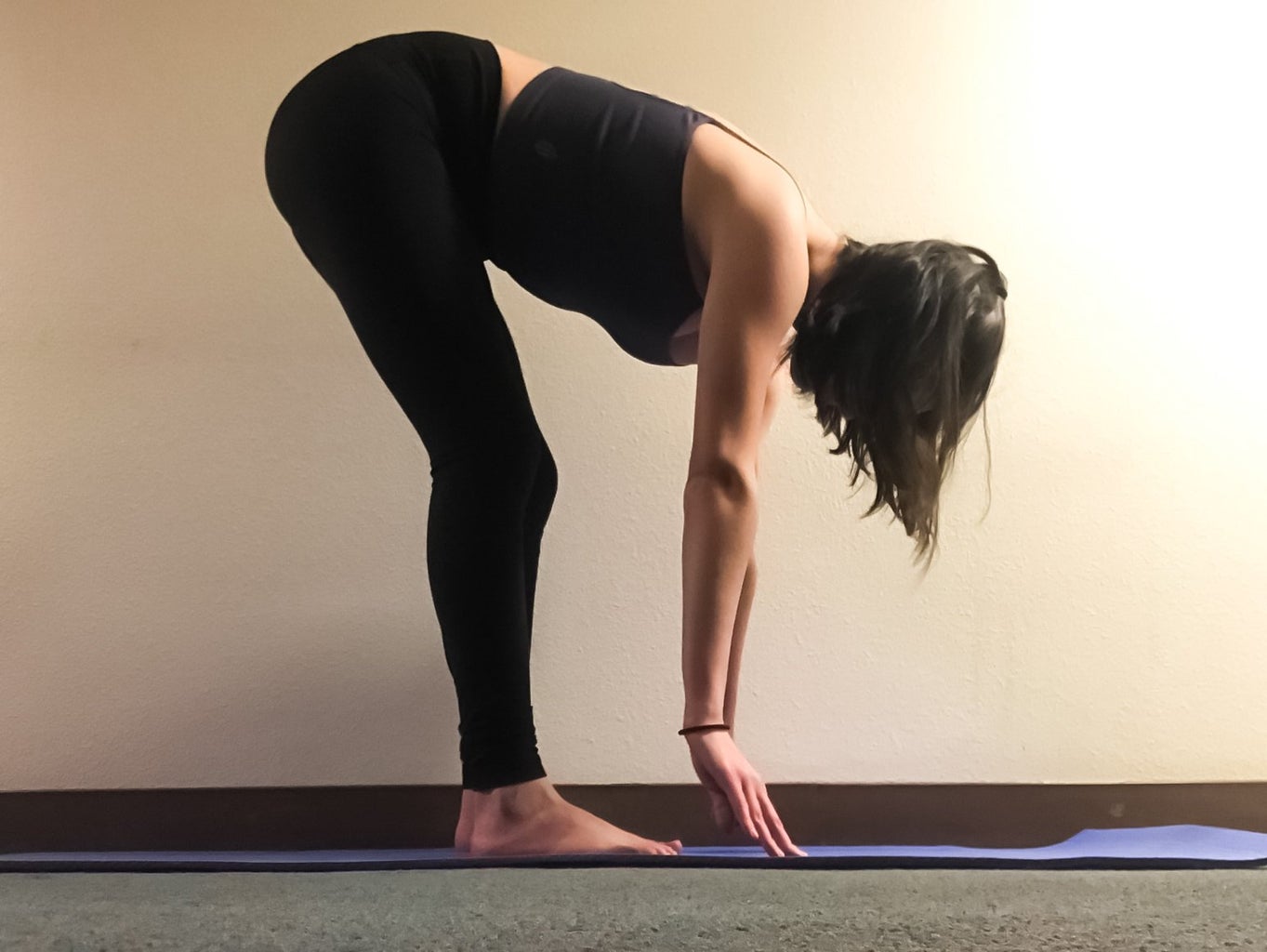 #2: Make a workout plan!
When I first started going to the gym and taking control of my fitness, I was so lost. I had never had a set workout routine where I would work different muscle groups and the millions of resources online about working out overwhelmed me. What eventually worked for me and helped me enjoy working out was going into the gym with a set plan of how many reps and sets of what exercises to do. For example, on my ab days, I would have a list of exercises that I would follow along and repeat as necessary. If guidance is needed, my go-to fitness guru is Chloe Ting on YouTube and she has different free programs that you can follow along. In doing so, I don't feel like a fool trying to decide what workout to do. Predetermined workout plans are also a great way to get an all-around body workout in and can help boost your confidence levels as you feel like you know what you are doing.
#3: Make sure you're energized!
At the beginning of my workout journey, I thought that fasted cardio (in which one doesn't eat anything before working out) was the most productive way to work out. However, as I continued to work out, I realized that eating something before, like a protein shake/bar, gave me more energy to burn calories. Moreover, ensuring that you drank enough water is also key to staying hydrated and healthy during a workout. Many times when I forgot to drink enough water and then go straight into exercising, I often feel faint and have to cut the work out short. In ensuring that you have enough subsistence and nutrition, you can have a longer duration for the workout, leading to more positive results.
#4: It's all in your head!
Intimidation and fear of judgement has often been what held me back from going to the gym. I didn't want others to stare at me workout clumsily nor did I want to feel judged for how slow I ran. Over time, I soon came to realize that literally nobody cares. They're all there to work on their fitness just like you are and their focus is solely on themselves and their workout. There's no need to feel anxious or insecure at the gym because more likely than not, no one is watching and judging you. It takes time to overcome this intimidated mindset but as you go to the gym more and more often, you'll feel more confident and secure. My favorite way of overcoming this was to say little affirmations to myself before and during my workouts whenever I get all in my head about how I think people are judging me.
#5: Practice makes perfect!
Like with anything, going to the gym regularly and making an effort to incorporate it into your schedule (even if it's just for 30 minutes) is the best way to ensure that you continue to have effective workouts. I used to be so against going to the gym and would make the silliest excuses to not go but once I overcame that and really tried to make it a part of my daily routine, I found myself working on my fitness with a positive attitude. The more you go, the more comfortable you'll feel being at the gym and most importantly, the better you'll feel, both physically and mentally.
Working out can seem like a chore sometimes but with the right forms of entertainment, energy, and mindset, you can have a fun and effective workout session that will undoubtedly improve many health aspects of your life. Just remember, taking rest days and listening to your body when it's too sore or tired will further make your workout experience even more enjoyable.