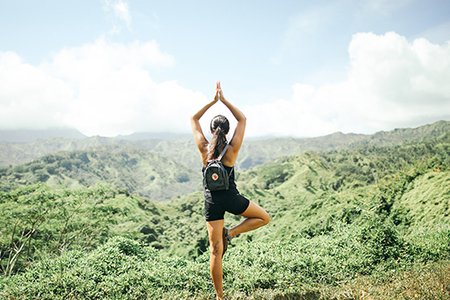 Tessa Pesicka / Her Campus
Is SoulCycle Worth the Hype?
If you live in any major city you've probably heard of SoulCycle. It's the popular spin class attended by many celebrities such as Beyonce and Kim Kardashian that offers an intensive 45-minute workout to the blaring sound of pop and rap music all while sweating in a dark, hot grapefruit-scented room. Sounds fun, right? Not going to lie, I was a bit terrified when I first walked into the studio; but my anxiety melted away as soon as the class began.
It's best to arrive at your class at least 15 minutes early. You'll need time to get acclimated to your reserved bike by clipping on your rental shoes (which are an additional $3) and adjusting the resistance and height. This is also the best time to fill up your water bottle (trust me, you'll need it). 
Each city has its own set of instructors that teach at different locations throughout the area. I go to the Back Bay one which is conveniently placed right next to a juice bar. The instructors are incredibly fit and shout inspirational one-liners and stories. They really push you to keep going, even when your resistance is up the highest it can be and you're pedaling at 100 mph.
The overall experience at SoulCycle is almost euphoric. After your workout and you're dripping in sweat, you ride on the high of pure accomplishment and satisfaction. I can see why it is so addicting. I've already been to four classes in the past two weeks. If you're a student you can get a discount on a single class or series (Thank God)!
If you're thinking about trying a new and unique workout, SoulCycle is definitely the way to go!
Want to keep up with HCBU? Make sure to like us on Facebook, follow us on Instagram, check out our Pinterest board, and read our latest Tweets!