I knew I wanted to direct this semester. My theatre group's virtual "One Acts" festival made the idea of dipping my toe into the world of directing a lot more feasible. Directing a full length, in-person play or musical is one of my ultimate dreams, so the festival seemed like a wonderful and simple place to start.
The issue always came with finding a show that spoke to me. I have a long list, years in the making, of full-length productions I may want to direct or technical direct someday, but finding something short and Zoom-adaptable proved to be a challenge. Back at the end of September, there were only three days left to send in a pitch and I had nothing. I didn't want to force myself to direct something I didn't feel passionate about, so I was about ready to give up on directing for this particular project.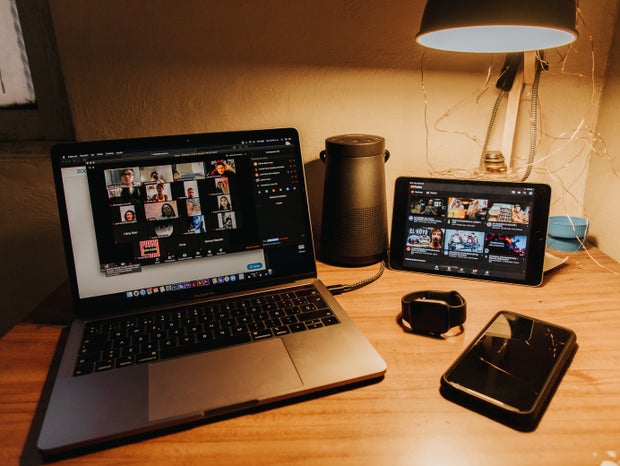 Unsplash
As I shut off my computer, I went to check Instagram. Here, I saw that it was Suicide Prevention Awareness Month. My throat clenched and my heart dropped as it always does when I think about suicide. It's been just about two years since I lost my cousin, Errol, to that very thing.
I was never super close with my cousins. They lived hours away and our families were, and are, extremely different. When we were kids we would visit and play and have the greatest time together. But ever since then it's been complimentary visits on holidays and forced conversations. I never had too much of a desire to forge a stronger connection: their family unit was all about athletics, the children were a bit more spoiled than my brother and I could imagine, and their views, for the most part, differed strongly from mine. I saw them as the cool clique of the family.
I rarely thought about Errol and the others until October 26th, 2018. I left cross country practice and got into my car, but it wasn't my mom picking me up but a somber-looking brother. He said, "Has anyone told you?", and, as he was often a joking kind of person, I mockingly asked what. He got more stern and said, "It's serious." 
The name "Errol" was so distant to me before that day, but the moment I heard "Errol committed suicide" I knew who was being mentioned. What echoes in my mind every single day is the thought I had but never said aloud as my brother, hiding his emotions, tried to ignore my cries:
"You mean he tried to."
Because of course, nothing like this actually happens. Not to our family.
The rest of the next week was a blur, but his death hasn't missed my mind a day. Thousands of "what-ifs" flood my daily thoughts and even my dreams. As I saw a resemblance between the last few months of Errol's life and my brother's life a year before, I knew raising awareness for mental health would become an utmost priority for me.
Now, back to September. I saw the post and felt inspired to do something. I typed into Google "plays for Zoom" and found a surprising amount of results. All I was looking for was a show that was easily adaptable to the screen and that could include some awareness for mental health. The play I did find was all I needed and more.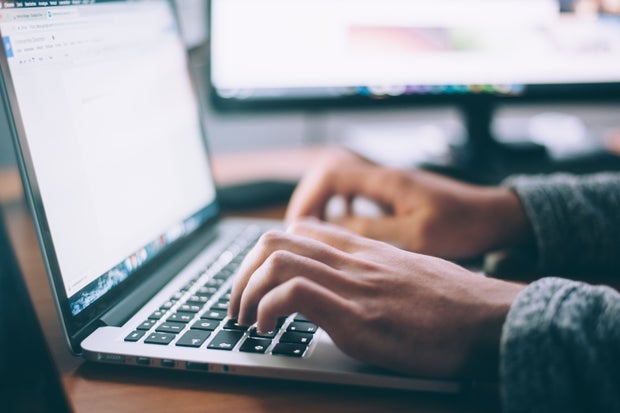 Photo by Glenn Carstens-Peters from Unsplash
The play, titled Trivial, was written by Michael O'Day in 2020 and was set during the pandemic and lockdown time. It featured a group of trivia players, all friends, playing a game on Zoom to ease their stress. A new group member is added to the team by mistake: she was actually trying to find an emergency suicide hotline.
The play follows the team as they help this complete stranger through a crisis. In the end, she feels more accepted and whole than she has in a while. It emphasizes the minuscule interactions that make the biggest difference. Again, the "what ifs" haunt me.
I pitched the show, and the pitch was accepted! The performance was almost two years to the day since Errol's passing, so I decided to dedicate it to him. The rehearsal process was difficult because of how much this show had grown to mean to me. But, I grew close with the cast quickly and it taught me both about empathy and directing.
Since 2018, I've learned a lot about Errol that I had never known before. One of my favorite songs that my mom used to sing to me was created by him when he was 6 and I was a newborn. He was immensely kind, apparently the kindest! He wanted to see a future of more equality, and he was the kind of friend everyone dreams about having. Unfortunately, he didn't give himself the same love that he gave others.
I love Errol and think about him every night and day. I constantly wish that I could go back in time and be closer to him and to have understood him a bit more. I now hold my family a lot closer than two and a half years ago.
So, I dedicated a play to Errol and I think that it was the best, first directing experience I could've wished for. 
Want to keep up with HCBU? Make sure to like us on Facebook, follow us on Instagram, check out our Pinterest board, and read our latest Tweets!