Breanna Coon / Her Campus
Living with Yourself: Body Dysmorphia and Self-Acceptance
The way women view their bodies is one of the most complicated aspects of womanhood. From such a young age, girls are told how their bodies are supposed to look, feel, and behave in order to be considered beautiful by society. Through the barrage of images of what constitutes the "perfect body" and the intense scrutiny girls see other women hold themselves under, young women can quickly develop a distorted view of their own body and self-worth. The way body image and dysmorphia manifests itself is different for everyone and is a deeply personal issue— one that all the complexities of cannot be confined to just one brief article but there is also a level of universality to the issue, for it is one that consumes the minds of so many women. 
When I first began writing this, I was hesitant to reveal something so deeply personal about myself, for the way I view my body is something that I have struggled with for most of my life and for a long time I felt alone in that battle. But as I've gotten older, I've realized that I know very few women who actually feel confident in their own bodies and appearance.
It's heartbreaking.
It's heartbreaking that most young women today feel some sort of embarrassment, shame, or insecurity when they look in the mirror each day and that body dysmorphia is so common that when a woman actually has confidence, it's shocking and that looking in the mirror and liking what you see is a rarity. As women, we convince ourselves of these false realities every time we look in the mirror— my stomach is too fat, my thighs are too big, my jawline is nonexistent, and we pick apart every part of ourselves to the point that our identity is consumed in insecurity. Combatting this mindset is never simple or easy but it is necessary, for allowing yourself to reside in this prison robs you of your freedom and liveliness. 
Self-acceptance is always a work in progress. There is no straightforward, uncomplicated way to alter a mindset that has been ingrained within you for so long, but there are strategies to help retrain your thought process. The cycle of comparison is one of the most dangerous, especially in the age of social media, so taking a break from social media can be extremely beneficial and when you start to fall into the realm of comparison, try to remind yourself of things you love about yourself.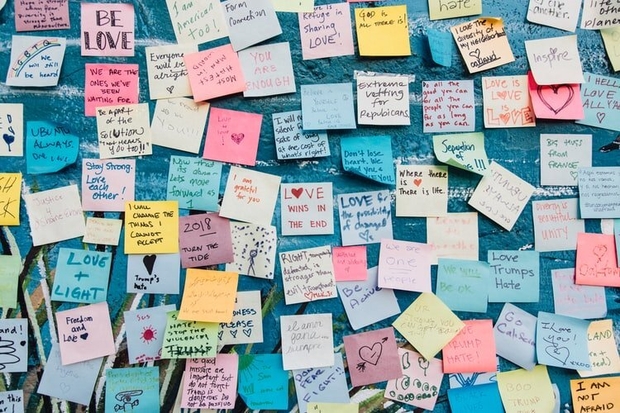 Due to the cycle of comparison, it can sometimes be difficult to see other women be confident in their own skin and their beauty because you question why you can't achieve the same thing. I've been working to alter my mindset on this and instead of resenting someone's confidence, I've been celebrating it and appreciating the fact that a woman has broken through the barrier of insecurity and self-hatred that society has built for women because that in and of itself is a victory. Allow that woman's confidence to inspire yours instead of contributing to your own insecurities. Building off of that, one of the most powerful things you can do is surround yourself with people who make you feel comfortable and supported. There is so much power in having a group of women who build each other up and empower one another while allowing each other to be vulnerable. Self-acceptance is such a huge part of confidence; therefore, surrounding yourself with people who love and accept you for who you are can have a drastic impact on self-esteem. 
I will be the first to admit that body image and self-acceptance are a constant work-in-progress and I am by no means fully confident in my body. There are still days when I look in the mirror and pick apart every aspect of what I see and struggle with comparing myself to others; I'm not always the empowering, faithful feminist I aspire to be, but it is all a work in progress. Ultimately, there is no clear answer as to how to cope with or overcome body image issues, for women at every age still wrestle with it, but being more kind and forgiving with yourself is a good place to begin. 
Want to keep up with HCBU? Make sure to like us on Facebook, follow us on Instagram, check out our Pinterest board, and read our latest Tweets!