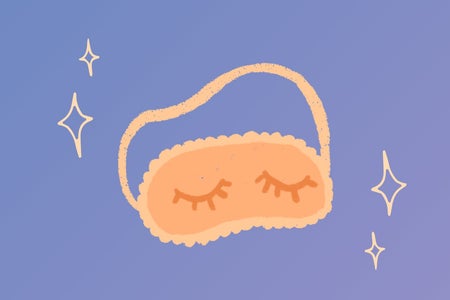 7 Sleep Experiments I've Performed Over the Past Month That You Should Try, Too
World Sleep Day is hands-down my new favorite holiday – on March 19, I can celebrate the hours I'm not even doing anything! Taking time to slow down and appreciate the hours in-between our hectic lives is a rare treat, so I'll be snoozing to my fullest. In preparation for World Sleep Day, I've been experimenting with different sleep schedules, habits and substances to enrich my resting state. From keeping a dream journal to axing my morning alarms, I'm curious on how my waking actions can impact my mystical sleep world. 
The brain deserves uninterrupted, peaceful time to recuperate and form important neural connections. As a newly-minted adult, I've realized that glorifying sleep deprivation and "burning the candle at both ends" isn't a sustainable way to live, and my friends and I now revere sleep, and prioritize it like it's something sacred. Over the last month, I've discovered it's simple and fun to experiment with personal sleeping habits that can improve sleep quality, fuel creativity and decrease anxiety (I'm looking at you, iPhone alarms). I played around with the seven methods below to enhance my REM sleep and wake up feeling truly pizzazzed, no caffeine pills or frothy cappuccino needed.
In the end, the goal of my sleep experiments was to figure out a regimen that didn't cut into my REM sleep. I'm also dabbling in lucid dreaming and dream interpretation, so having the richest, most productive sleep is essential for those ends. Sleeping might feel like a waste of time, but the physical and psychological benefits of drifting into your subconscious are numerous. And better yet, augmenting sleep quality is something you can begin working on tonight. Salvador Dali said it best: "When we are asleep in this world, we are awake in another." Happy World Sleep Day! 💤