We get it—crawling out from beneath your warm, cozy covers just to run around your neighborhood at an ungodly hour can be a torturous process that seems nearly impossible. Sacrificing that extra hour of sleep in the morning to hit the elliptical may not sound very appealing, but it's definitely worth it.
Here are a few tips for how to get yourself out of bed to master your early-morning workouts.
1. Find a workout buddy
There's no motivation like having a workout buddy. You don't want to be the friend who cancels at the last minute because you overslept or because you just didn't feel like getting up. Try calling or texting each other in the morning to make sure you're both awake.
"If I didn't have anyone to workout with, I'm pretty sure I wouldn't work out," says Amber, a junior at Columbia University. "One of my closest friends is on the track team, so she's definitely the one who motivates me to work out with her when she's not at practice."
2. Move your alarm clock to the other side of the room
Your alarm clock is a necessary evil. Moving it the other end of the room means that you'll have to get out of bed and get up just to turn it off. Once you're up and stretched, you'll be less likely to hop back in bed.
"To me, the only hard part about getting up in the morning is physically removing myself from the bed," says Brittany, a junior at the University of Georgia. "As soon as I'm actually standing up straight, I'm ready to take on the day."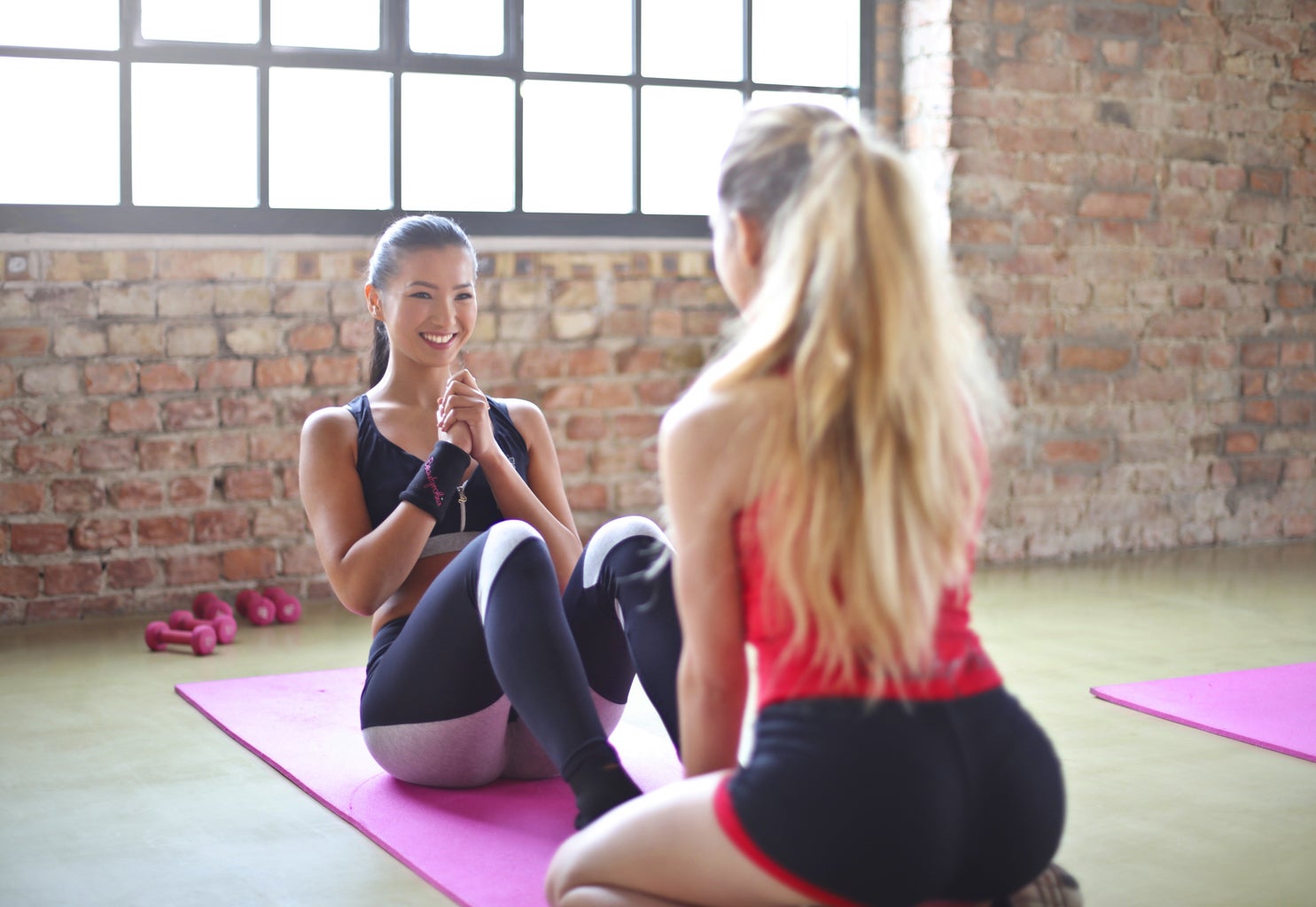 3. Pack your equipment bag the night before
With all the confusion that comes from being half awake and half asleep, there's a good chance that you may forget something on your way out the door. Packing your bag and laying out your clothes the night before will better prepare you for your sweat session and also save you some time before you start exercising. Think of the extra minutes of sleep you'll save!
4. Do a workout you enjoy
Working out isn't an easy thing to do for some people to begin with. We know your relationship with your bed is important to you, but getting up to do something that you actually enjoy could encourage you to leave your precious bed to get some fitness in.
"The prospect of getting on a treadmill at 7:30 wasn't really appealing to me, so I signed up for a virtual yoga class that was offered at the same time," says Kasia, a senior at Villanova University. "Whenever I didn't want to get up, I would just tell myself how good I would feel after my yoga class and how much it would be worth it."
If spending an hour on a machine isn't your thing, think about participating in an activity like dance aerobics that will have you feeling refreshed before your early-morning class.
5. Get enough sleep the night before
As college students, we may be used to late nights and early mornings, but you have no idea how much better a workout can turn out if you're well rested.
"It's definitely easier for me to get up when I actually get sleep the night before," says Ashley, a junior at Georgia State University. "It's like the combination of being well rested and working out in the morning keeps me way more alert during the day."
No one ever said it was easy to work out the morning, but the work you put in will not only help you get fit, but also have you feeling refreshed and alert for the rest of what may be a long day. Change up your early-morning routine by trying a few of these tips to get yourself up and out the door.