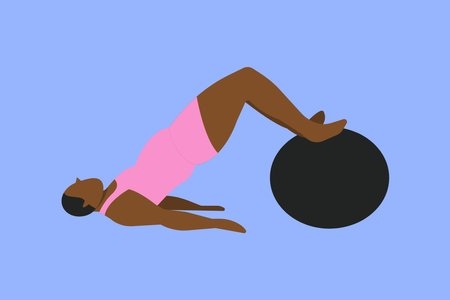 Original Illustration by Gina Escandon for Her Campus Media
All the Equipment I Used to Turn My Room Into a Gym, Without Breaking the Bank
Under isolation, many students are exploring new workout routines in the safety of their homes. The obstacle becomes finding a space to try the quarantine version of your favorite spin class from the campus rec center. But as long as you have a space you can move around in, you are actually halfway there. 
Even if you do not have an elliptical or bike at home, below are a few pieces of equipment that can make working out in your living room less daunting. Consider this a guide on how to turn your space into an at-home (affordable) Equinox.
Finding the workout routine that makes sense for you is a long journey that we might as well embark on—because all of this equipment will be useful even after isolation ends. There are plenty of exercise routines out there that do not require weights or other equipment, some which you can even complete without leaving your bed, but if you want to spice things up consider ordering one of these accessories.