Former Bachelorette Andi Dorfman Just Launched an App That Takes the Pressure Out of Running for College Women
Former fan-favorite bachelorette Andi Dorfman recently launched a new running app, aptly titled Andorfins. For those of you who are not runners like me, running can seem pretty intimidating. But the new Andorfins app seriously takes all the pressure out of running – and I mean it. Andorfins is the perfect app for college women, whether you consider yourself a runner or not.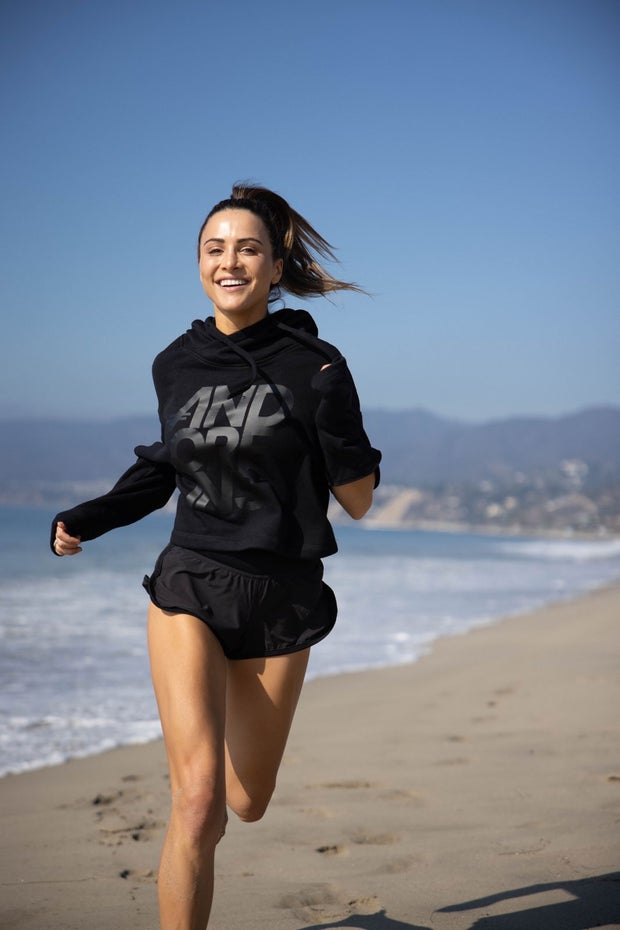 Photo by McCall Ryan
How it all started
Dorfman hadn't previously considered herself a runner, so how did she end up conceptualizing Andorfins? When she first moved to New York, she tried a few different things to get a workout in: gyms, classes, exercise machines and more, but none of them hit quite right. Then one day, she decided to go on a run at sunset along the West Side Highway, and it gave her an entirely new outlook on running. "For me, it was a way to get out of the house," she tells Her Campus. "It was a way to sightsee the city."
She called herself a "walk/runner," not even running a full mile straight at the time. It wasn't until Dorfman got a call from New York Road Runners to do the 2019 New York City marathon that she started training, and throughout, she maintained a positive, beginner-friendly mindset about the race.
"I didn't really put a lot of stock into having to run the entire thing," Dorfman says. "I was definitely a big fan of the walk-running, [and] still am."
While training for the marathon, Dorfman created the hashtag #Andorfins for people that were posting videos or tagging her in photos of their runs. "They were inspired, and it was motivating me to keep going through all the training," she says.
After the marathon, Dorfman wanted to keep the hashtag going. She built up the social media for Andorfins and found that people were interested in training plans and challenges. All of a sudden, social media was limiting Dorfman – she needed a platform where she could post plans and challenges. Soon, the Andorfins app was born.
"I wanted to do the app because I wanted it all to be in one place," Dorfman says. "I wanted people to snap out of Instagram, get onto a new type of program, and go out for a run."
The Andorfins app includes training plans, challenges and recovery, nutritional videos, different kinds of workouts, and virtual races. The app is also broken down into different levels; for beginners, there's a Level 1, which includes a lot of walking.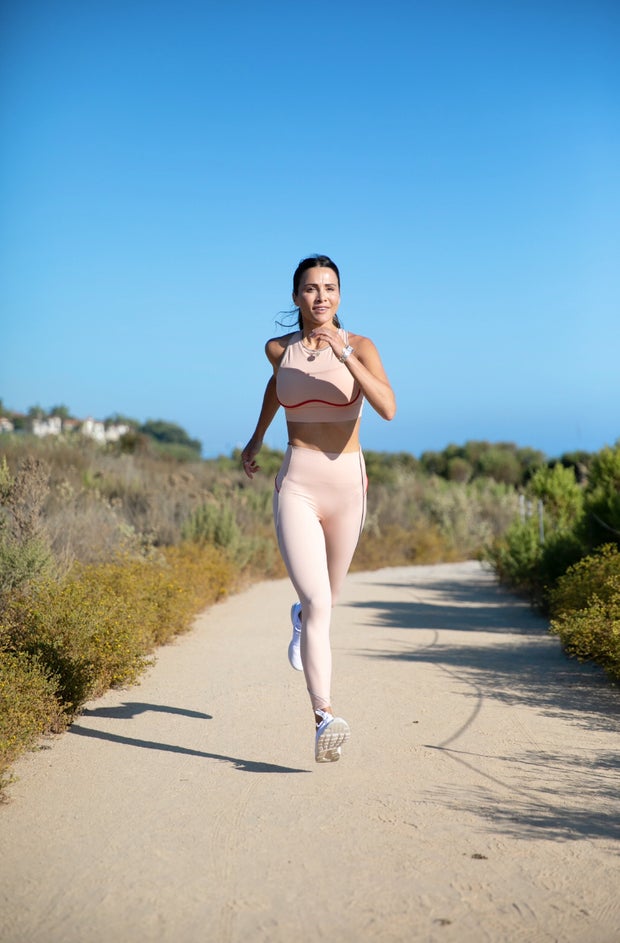 Photo by McCall Ryan
On her website, Dorfman writes that she hopes Andorfins will be a "welcoming community that doesn't care how far or how fast you run." She hopes that people can feel open and vulnerable, and that they'll never feel alone in running, and she aims to provide people with whatever tools they need to get there.
"I'm not a running coach," she says. "I don't want to sit there and tell somebody that they need to be doing this, that, and that. Whether you want to walk, whether you want to run, it's your run. It's your app. It's for you to do. It's your escape."
The perks of a quick workout
For Dorfman, it's not just about an escape, though. "To me, running is almost like multitasking," she says. "You get to people-watch or tour a city that you've never been in while exercising." Which is more than you can say for most other types of exercise! And this type of exercise has helped her in every aspect of her health: physically, emotionally, and psychologically.
She says her body has "transformed significantly" from running. "I got calf muscles, I have abs, my arms, you know...everything kind of got shredded." Running uses every part of your body, which leads to a physical transformation for every runner. Running builds strength, and as Dorfman puts it, "Strong is sexy. Strong is in."
Rushing from class to class and Zoom meeting to Zoom meeting can be incredibly stressful in college, and all that stress often makes it difficult to fit in a workout. So for college women, Andorfins is the perfect app.
"I think in college, sometimes we neglect exercise – I know I did, at least," Dorfman says. "I think about it now, and I'm like, 'Wow! It would have been so easy if I picked up running in college.'" There's always a place to run, no matter where you are, no matter the weather, and no matter what else you have to do that day.
"Let's say you only have 20 or 30 minutes in between classes and you want to get a workout in," Dorfman says. "This app is a great way to grab some friends and do some fun challenges." For example, the "Drop It Like It's Hot" challenge is audio-guided, super fun, and perfect to conquer with friends.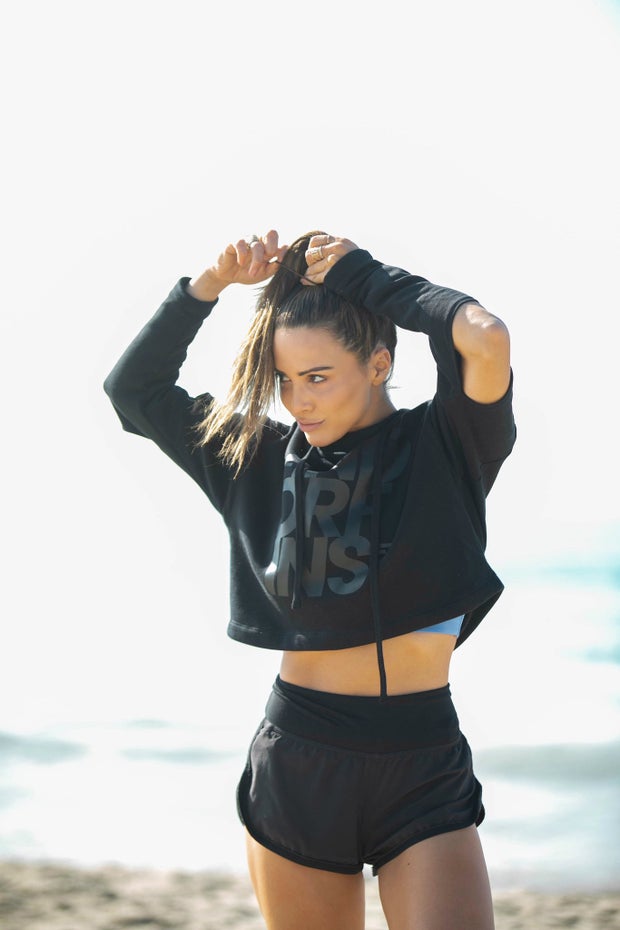 Photo by McCall Ryan
There are endless benefits to running
When it comes to getting into running, there's one thing Dorfman wants everyone to remember. "The gains are in the recovery," she says. And the Andorfins app walks you through recovery after running with videos on stretching, foam rolling and more.
Dorfman also emphasizes that running is a form of exercise that can become reliable for life.  "It's something that doesn't require a lot of money," she says. "You don't need to join some club where you're paying $40 per session. Running is just for you. It's cheap, [and] it's easy."
And with Andorfins, running also gives back. Their newest beanie supports Girls on the Run, a nonprofit organization that encourages the development of self-respect and healthy lifestyles in pre-teen girls.
Sometimes you need to put yourself first
We all know college is not ideal right now – classes are online, socializing is at an all-time low, and it's hard just getting out of bed most mornings.
So it's important to remember that, now more than ever, it's not a bad thing to enjoy being alone. "I've learned it as I've gotten older, but just really enjoy your own company," Dorfman advises. "Especially as a woman, that's something that's really empowering and powerful to learn. Feel comfortable with yourself."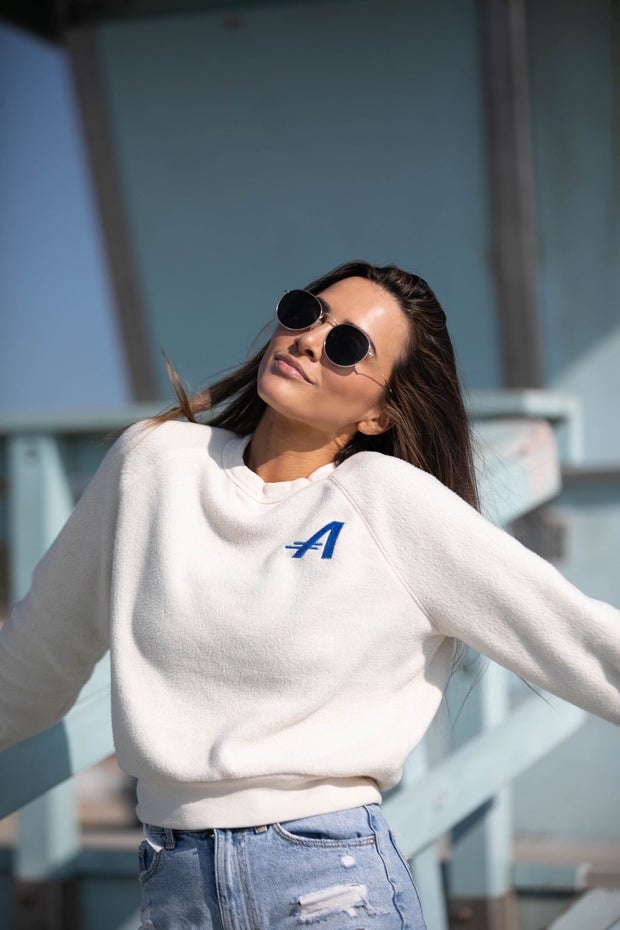 Photo by McCall Ryan
But while now's the time to enjoy your own company, Andorfins still forges a community – one where women that maybe don't know where to start with running can cheer each other on and watch each other's progress.
And Dorfman has had her own community rallied behind her throughout it all. "There's a lot of Bachelor/Bachelorette runners," she says. "If we can do it, you guys can do it."
And it's thanks, in part, to The Bachelor that this app ever came around at all. "It all goes back to The Bachelor," she says. "That changed the trajectory of my entire life. There's definitely a forever feeling of gratitude to that."
Make sure to download the Andorfins app today, and follow Andi on her journey on Andorfins' Instagram!