When a Global Pandemic and College Collide
Global pandemics and world wars are words from the high school textbooks we all had, learning how wars and disease consumed the whole world that was then and this is now. However, 2020 has proven to be a whole new world of crazy, and of course a global pandemic peppered in was just keeping the year spicy. As we adjust to our new reality of living and being there is still a drive to keep some normalcy such as going back to school as the 2020-21 year approaches. But the question arises, how do we keep our education going while trying to stamp down the unknown COVID-19 virus?  Colleges around the US are all doing it differently, with some going all-online, others hybrid and even some trying all in-person to the best of their ability. There is no one right answer and for sure far from one way to feel. I just wanted to take this space to open up about how I have been feeling since the University of Wisconsin-Madison has opened their doors for the academic year because I have many feelings, as I know many others do too.
Anna Schultz / Her Campus I know that I am not the only person that has had a flood of emotions over the course of 2020. I know that in many ways this article may seem redundant when compared to every other article regarding COVID and the feelings surrounding it. However, I see it as a reminder that you, whoever you are reading this, are not alone in your feelings. Honestly, you are so right to be feeling everything that you are: the anxiety, the fear, the isolation. These are all valid and all real, so hopefully you can find peace knowing that, despite the six or more feet between us, we are in this together.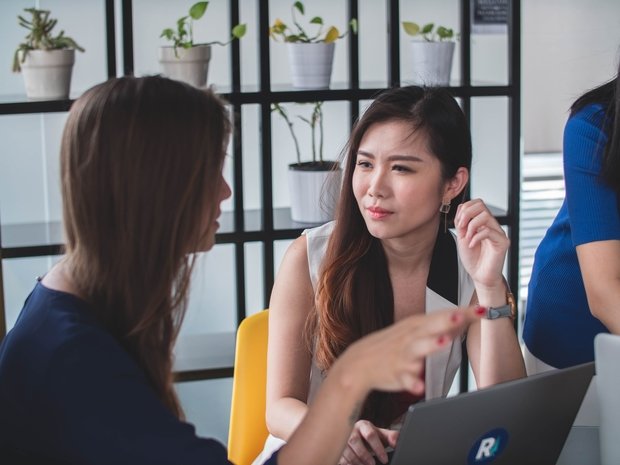 Mimi Thian  To be very honest, I do not like online school, and I know that many people don't, but I hate that I am in a way all alone in my class. Classes now are just being talked at while you sit surrounded by little black boxes, and it is awkward. Did I mention breakout groups, where everyone just sits in silence because no one wants to be the first person to put on their video and mic? What about the long silences when a professor or TA asks a question to the class and no one answers? Office hours give me anxiety now (more than they did when they are in-person) and trying to collaborate with classmates seems like an impossible feat.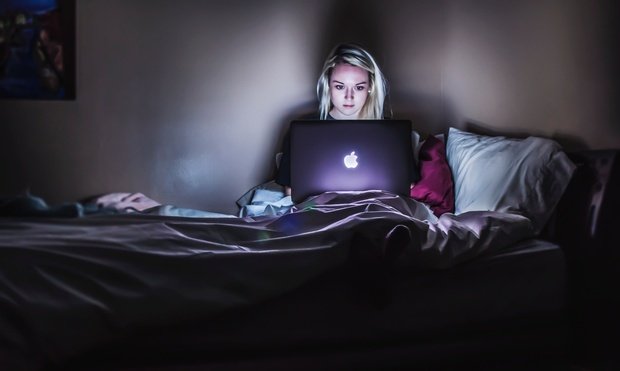 Photo by Victoria Heath from Unsplash  Now the thing I have been wanting to talk about the most - I am lonely. It is a new wave of loneliness that I don't think I've ever experienced before. Have you ever heard of being lonely vs. being alone, when even in a room of people you can feel by yourself or out of place, and you can also be so content with just being by yourself? Now I am experiencing this mash of being alone and lonely on a new heightened level, all combined with a deep sense of boredom and fear of the unknown. When COVID first spread to the US and the quarantine began it felt okay that you were stuck in the house because everyone was at home. Then slowly communities and states started to open back up - the limbo of what you could and couldn't do got stressful. Social media didn't help because you saw the people that went out, saw groups of friends, traveled, etc, but maybe your Insta feed was every article and post ever about COVID. In my opinion, everything felt weird and hypocritical and I felt more alone than ever. This feeling was amplified when I returned to UW's campus. As excited as I was to be back in my favorite college town, I had no idea what to expect during this crazy pandemic. With far more freedom, people could do whatever they wanted in college - they could party, have big gatherings, be more flexible about wearing their mask and while the University was enforcing strong rules there was no way everyone could be monitored at one time. My three roommates and I all value the health of ourselves and others, but just because we care does not make the feeling of loneliness go away. I know they all feel the same way as I do, but this is hard - it's hard seeing other friends choose to go out, it's hard staying in the small apartment with four girls day after day and that lonely feeling grows and grows. This year has been a year like no other and I am struggling, but not in the ways I ever expected to struggle. I do not like the unknown and I hate ambiguity - exactly what this year has been. It has been a long road to understand how I can deal with my feelings. My motivation is at an all-time low, I am tired all the time and everything seems to be moving at the pace of a snail.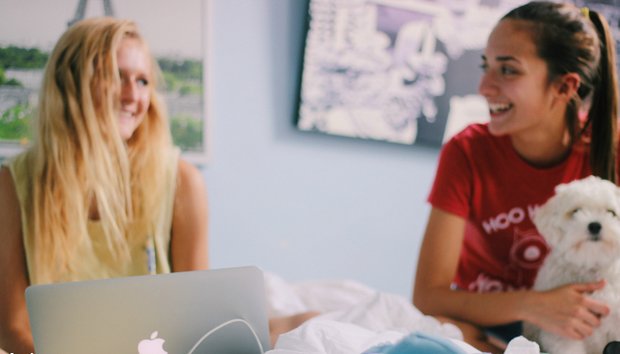 Anna Schultz / Her Campus I do not want to end my article on a sad note - if anything this is just a reminder to myself that I am not alone in my feelings and hopefully others can find comfort in sharing these feelings. We are all doing our best to make whatever this is a better situation and no one has a perfect plan because we really have no idea what to expect next. College is already a trying and challenging time - not to mention the global pandemic thrown into the mix. I must remind myself that I have to take each day one at a time. I must remember to breathe, take time to create little joys no matter how small, and be okay, to the best of my ability, with uncertainty. I know that I am capable and so are you! We got this together! Virtual high five :)