Obviously We Had a Fab, Fit & Fun Time at the FabFitFun Wellness House
The only thing better than receiving a beautifully packaged pink FabFitFun box in the mail is having the chance to make your own box at the FabFitFun House. Every summer, FabFitFun, the subscription beauty, lifestyle, and workout brand, has an amazing event at their pop-up house which members can purchase tickets to. We were really excited to attend this Instagram worthy event filled with opportunities to relax, workout and have fun, all while looking fabulous.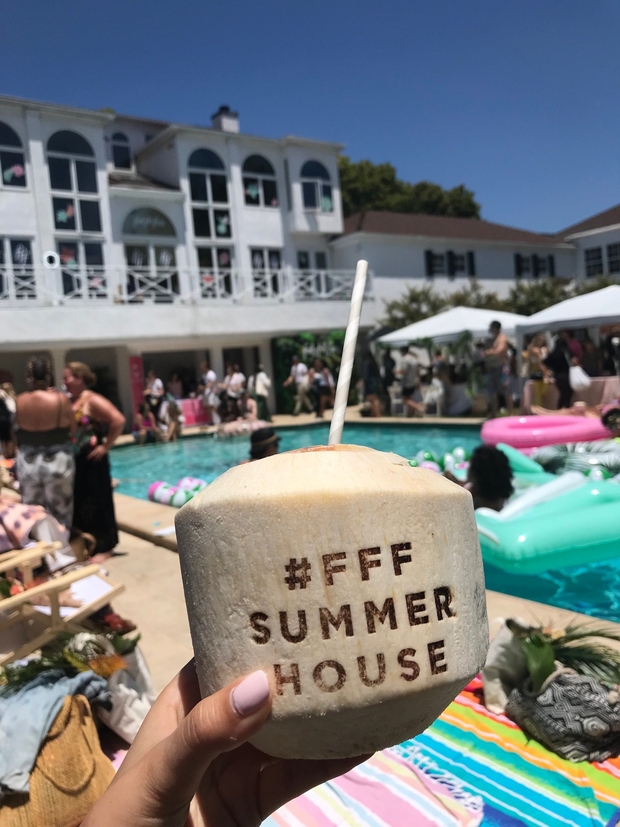 We pulled up to the most magnificent mansion in Bel Air and were amazed by its beautiful yard, filled with many tents, booths and activities. Obviously, the first thing we did was head straight to the bar for a special coconut flavored cocktail served in a customized FabFitFun coconut. We then walked around, almost getting lost, in this huge house, enjoying all of the wellness themed activations.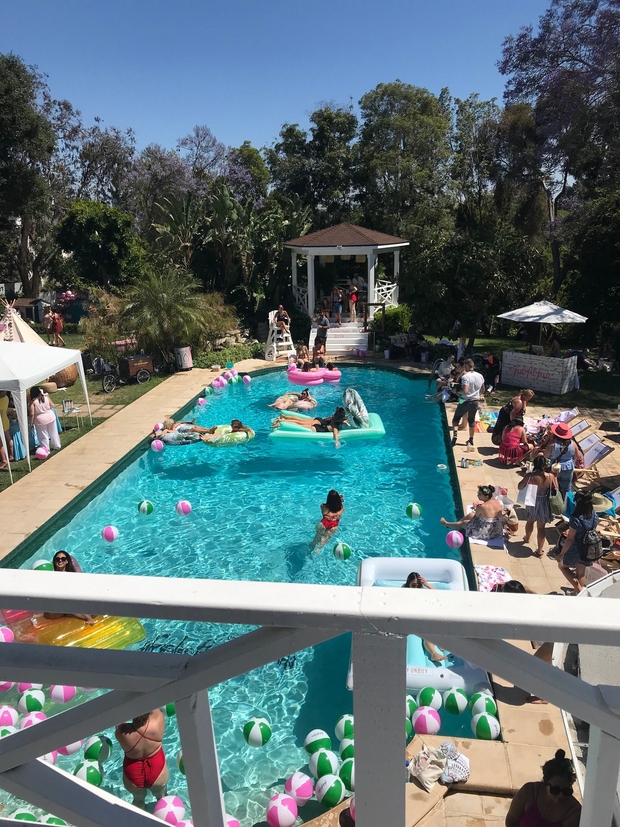 With stations for makeovers, manicures, facials, face massages and DIY flower crowns, we were ready to move in. There were also complimentary group yoga classes offered all day and meditation sessions offered inside the house.
The best part of the FabFitFun house, other than meeting other women who love all things beauty, fitness, and wellness, was having the chance to create our own FabFitFun boxes! All attendees were able to visit the FabFitFun trading post, where they had 3 minutes to choose 8 products to put inside their custom FabFitFun box. As a subscription member myself, I was worried that they would have products that I had already received in previous boxes, but luckily they had a nice mix of olf favorites and cool new products. I really loved having the chance to find new exciting products, but was stressing over the time limit to pick out my goodies.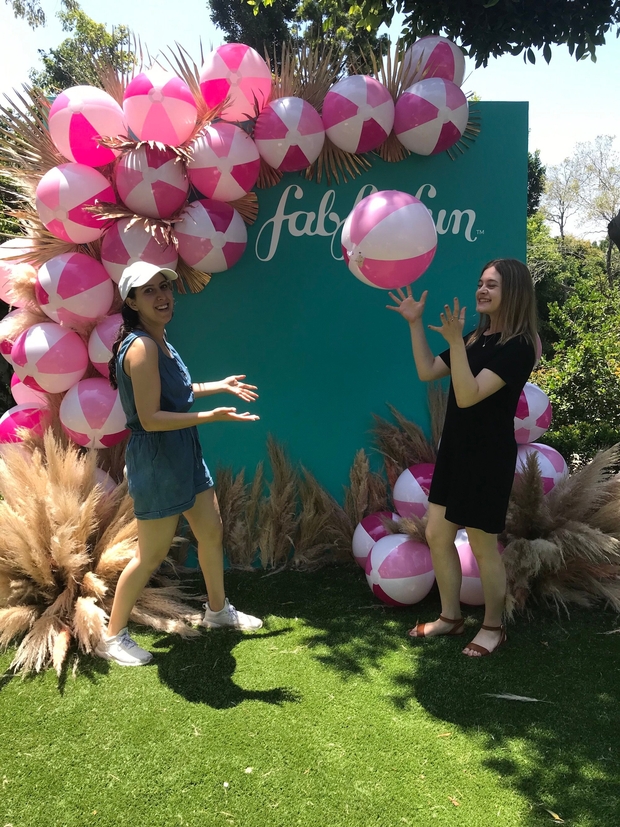 After picking out our goodies, we had just enough time to check out the amazing dessert bar with a DIY smores station. The FabFitFun house really felt like a fun summer camp, complete with smores, tents, and fun outdoor games.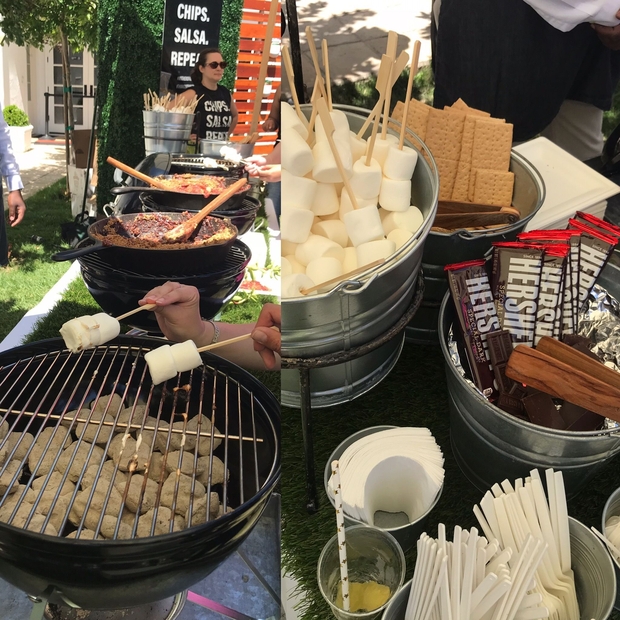 Overall, we had an amazing day at the FabFitFun house- filled with yummy food, cool swag, and new friends. We are looking forward to attending again next summer, but in the meantime, we will be enjoying all of our goodies from the FabFitFun box!