My New Current Obsession Is K-Pop Dance Workouts: Here's Why
A month ago, I came across Emkfit, an up-and-coming YouTube channel created by Emily Thorne. Her channel is full of High-Intensity Interval Training (HIIT) workouts that have been dominating the fitness community due to a few little twists. What twists, exactly? Every video has a playlist of five songs based on a theme - whether it be 90s hits, High School Music or Hamilton, you are going to be jamming throughout the whole video. The other twist is that instead of the typical workout moves we all know and despise, they are dance moves! What is so revolutionary about these workout videos is the incorporation of dance moves that can get your heart pumping as much as Chloe Ting's Summer Shred videos.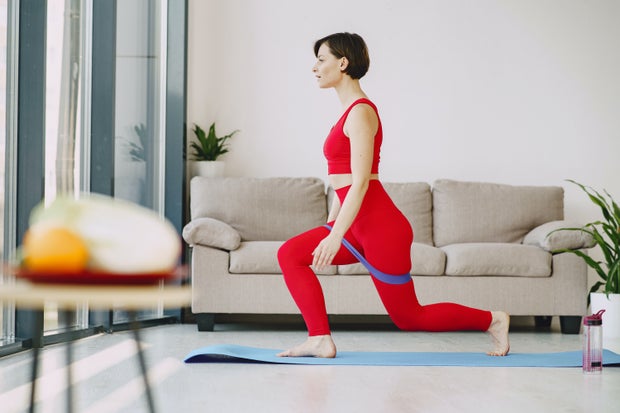 Photo by Gustavo Fring from Pexels
As someone who hates working out and has terrifying flashbacks hearing the word "burpees," I was amazed at how much fun I was having while sweating it out and burning calories at the same time. Then the best idea ever popped into my head: I should search for K-Pop dance workouts. I realized that since I spend my time listening to Korean artists, I would enjoy workouts so much more if I found some with K-Pop hits I love. So my search began, and I was introduced to a whole new world of fitness. The community is small; however, the content is exquisite. There are two types of videos you can find, the first is doing the well-known workout moves but with K-Pop music as background music. What I love about these videos is although I am suffering through the exercise, the music is what motivates me to finish. I can time the moves to the beat of the song, and that makes me feel as if I'm doing the actual choreography. The second type of workout video is my absolute favorite; it consists of a lot of easy dance moves. Most YouTubers incorporate moves from the original choreography, which is not only fun, but it also makes me feel like I'm performing on Music Bank (lol).
Original photo by Marvin Araiza
Some of my favorite videos are Blackpink's "Boombayah" and Itzy's "Dalla Dalla" workout videos by Kkardio Dance, as well as any Red Velvet and NCT dance workouts by Golfy Dance Fitness. I would say they are all generally beginner-friendly full-body and cardio workouts. I do any video I'm feeling that day about three to four times, six days of the week. I have so much fun throughout the workout that it doesn't feel like a chore, which is why I press the replay button after catching my breath!
To all the girls that want to start learning K-Pop dances, I would definitely recommend these videos as well. Since there are similar moves to the choreography, it will help with coordination and improve conditioning so that you can switch easily to learning the actual steps. There are so many benefits to dance workouts. It can create a happier and healthier you while having fun dancing and listening to your favorite songs. No need to suffer through a 30-minute workout video when you can do 30 minutes of dancing that fly by in the blink of an eye. Finding these videos have been a blessing; I knew I was never going back when I clicked on the first video. 
Through the time I've been working out, I have understood that any form of movement is a step in the right direction to living a healthier lifestyle. If you can't afford a gym pass or you don't have any equipment, it is okay - that doesn't guarantee a better and healthier you. It is all about combining your passions and creating an active routine. If you love running, find a calendar that helps improve your pace in a month. Love ballet? Barre workouts can make you feel like you're a ballerina at the New York City Ballet Company. It is all at your fingertips, you just need to take that leap and begin. Your life will change as you'll learn to love and appreciate your body more than ever before.