In the middle of midterm week, Her Campus at UCLA and UCLA CHAARG's Zoom Fitness Event was just what we needed to de-stress. Our Friday evening was a total dream as we spent an hour practicing Yin Yoga with Kayla from Yoga Point Studio. While relaxation and rejuvenation was definitely on our priority list, this event aimed to spread breast cancer awareness. Specifically, the event honored all those who have suffered from, survived or are currently fighting breast cancer. All attendees were encouraged to wear pink in support and keep the cause in mind during the yoga session.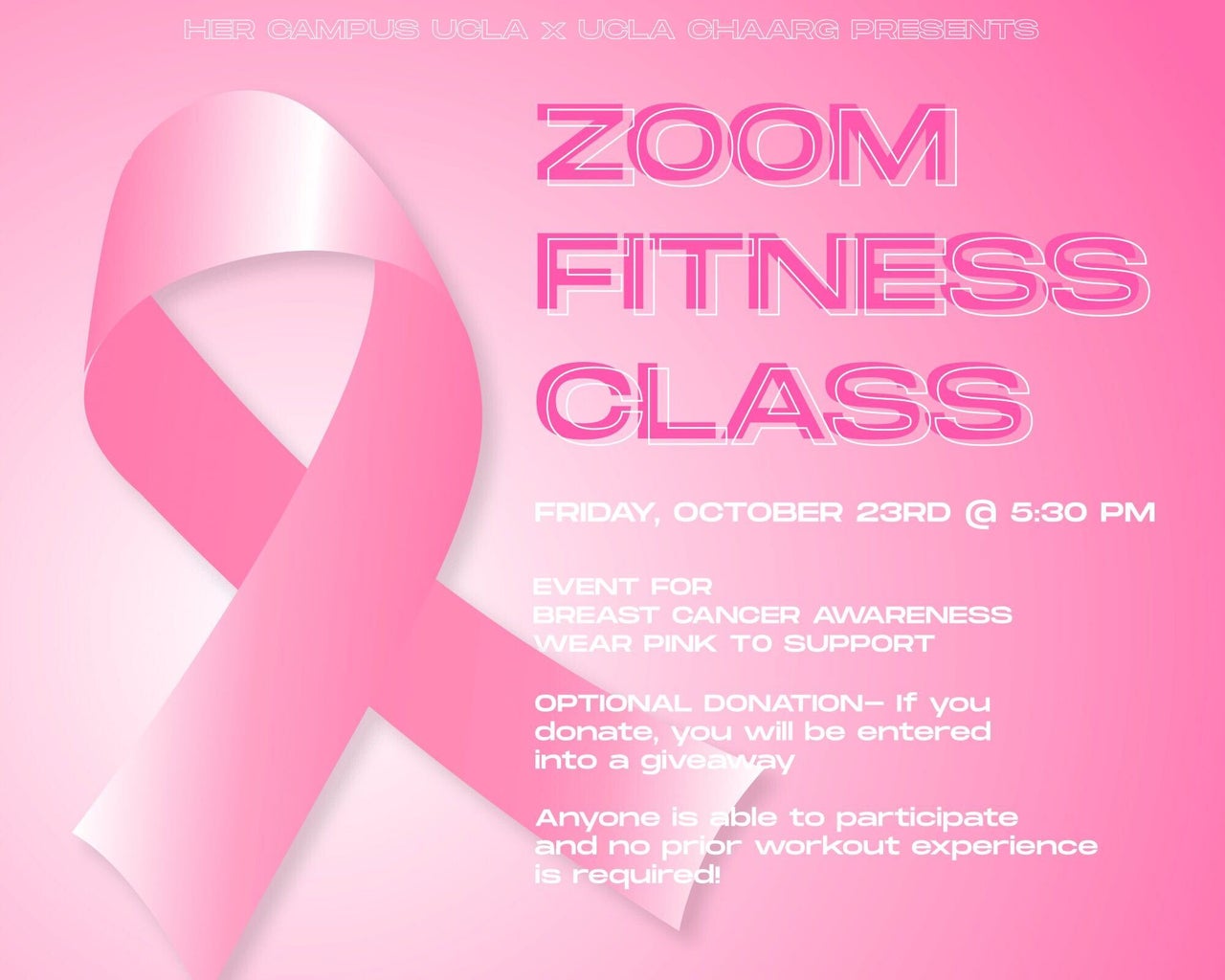 The event started off with a short clip featuring Her Campus and CHAARG members stating their support for Breast Cancer Awareness. In the video, some attendees mentioned that they were working out in support of loved ones who are battling breast cancer while others offered kind words of support for any breast cancer survivors. It was truly inspiring to hear the support from all the incredible attendees which really set a positive tone for the rest of our workout. Attendees were also given the opportunity to send in a donation where all proceeds will go to a breast cancer awareness organization. Individuals who make a donation are entered in a giveaway raffle for a chance to win a $20 gift card to Amazon. What an amazing way to make a difference while winning some fun goodies!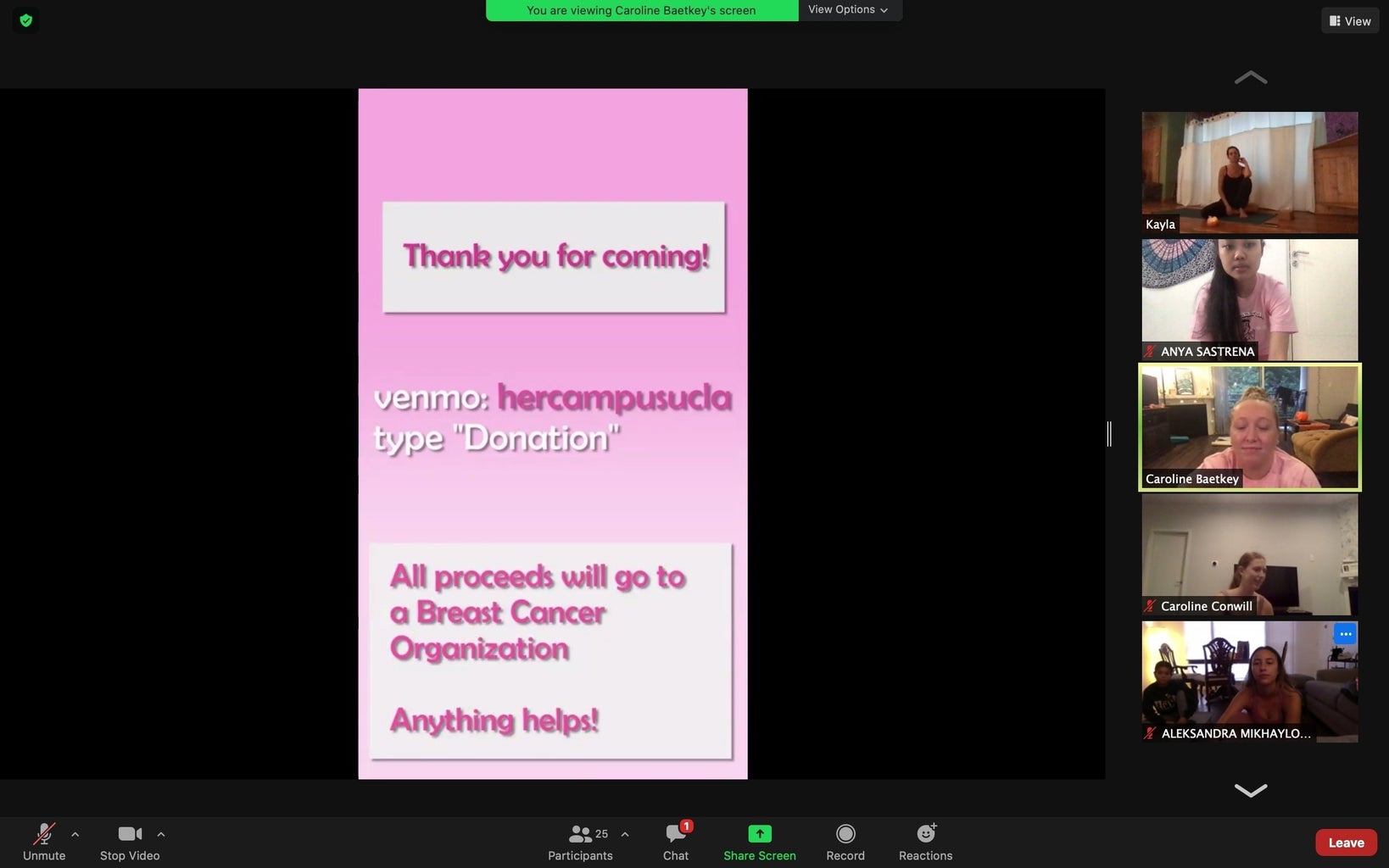 We then transitioned into an hour of complete bliss and tranquility. During our yoga practice, we focused on setting intentions, being present and practicing mindfulness. Kayla walked us through all the different moves in such a fluid sequence, where each move flowed so effortlessly to the next. Soothing music filled the background, which completely enhanced our relaxing yoga experience. By the end of the event, we all felt extremely peaceful and completely rejuvenated. I felt like I was in a calmer headspace and was ready to tackle any challenges in the next upcoming weeks. This yoga session has made me realize how important yoga and mindfulness is to achieving physical and mental wellness. Especially as a new college student, I can't wait to start incorporating short yoga sessions in my weekly routine. Specifically, I hope to set around 15 minutes of my day to practice mindfulness by doing a guided meditation or yoga routine.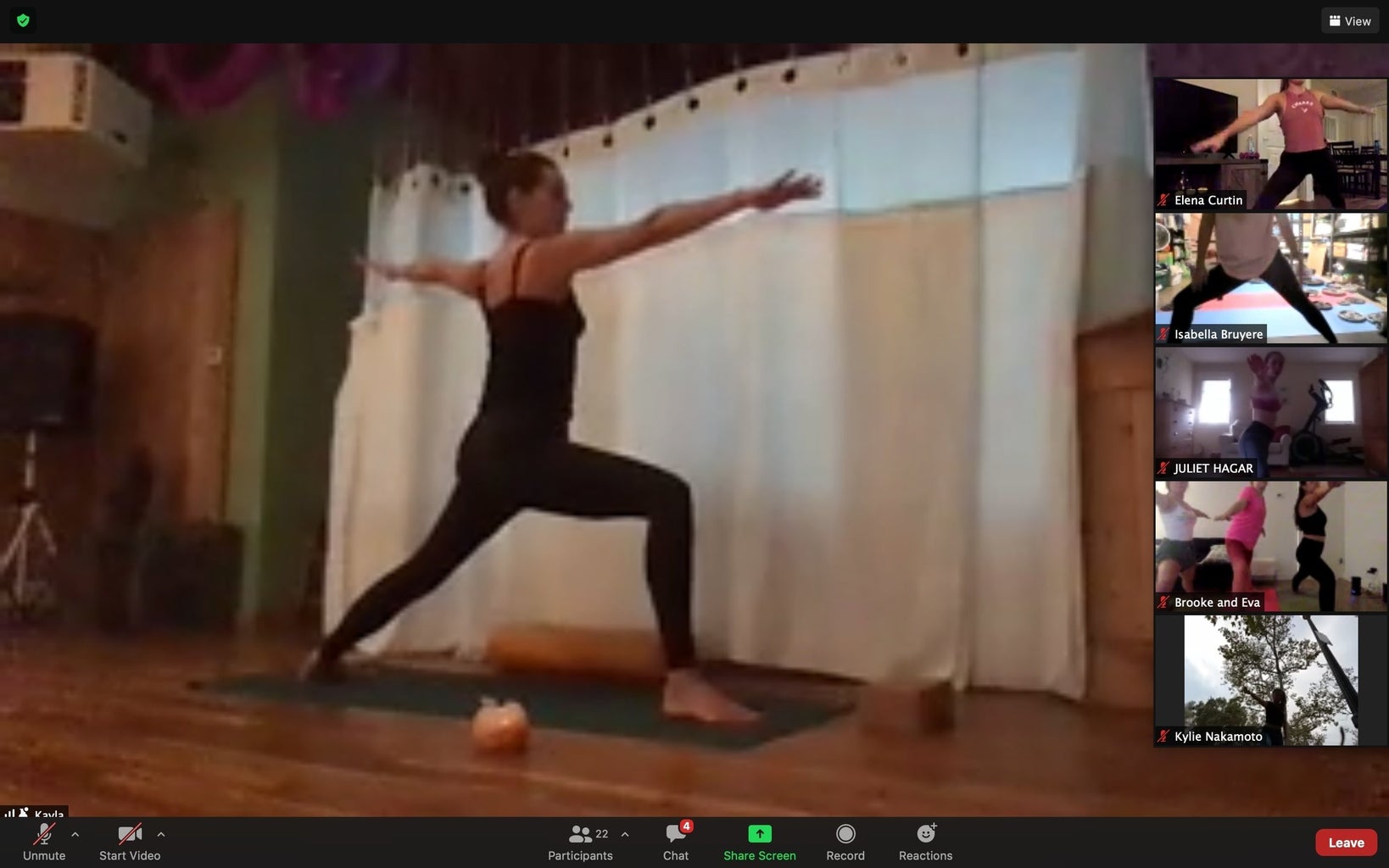 Overall, we received $30 in donations from attendees of the HC UCLA x CHAARG yoga session which HC UCLA matched to make a total of $60. This money was donated to the Susan G. Komen foundation, an organization that conducts groundbreaking research and life-saving assistance to those who are currently battling breast cancer. Through this foundation, our donation was tripled, meaning that our event raised almost $200 for breast cancer research and support!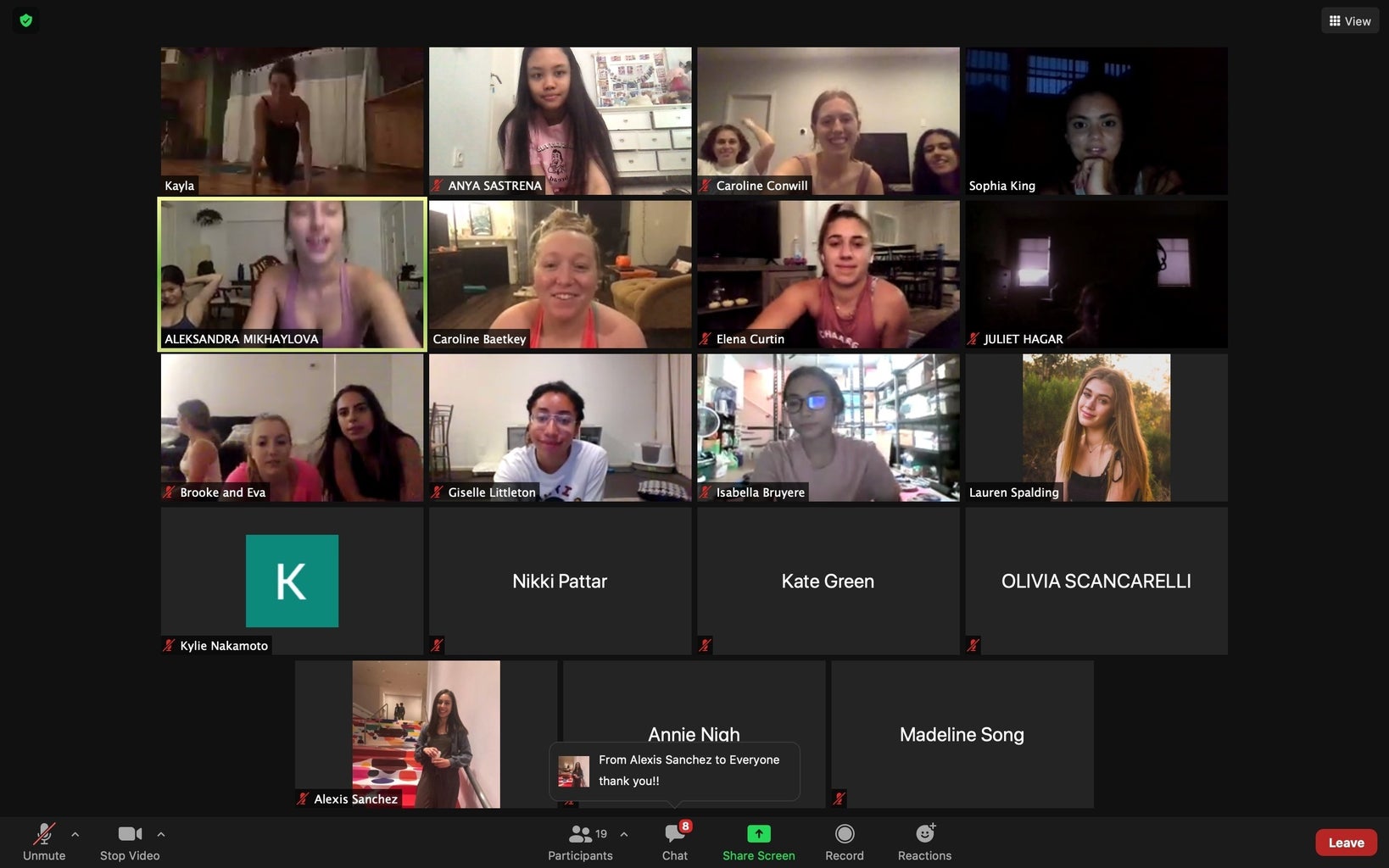 This Zoom fitness event provided the much-needed relaxation every stressed out college student needed. At the same time, it was such a rewarding experience to support an amazing cause. The fact that we raised $200 from one event and a passionate group of college students shows how limitless the possibilities are to inspire change. Even Though group fitness classes look quite different during the pandemic, this event served as the perfect virtual platform to relax, support an amazing cause and meet other empowering girls along the way. Be on the lookout for future events to get your daily dose of girl power fitness classes!