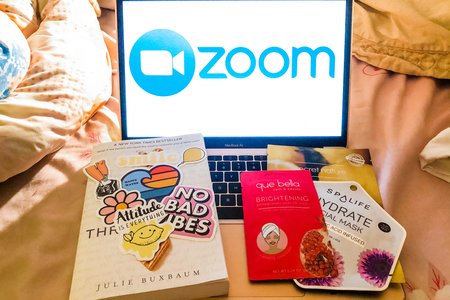 Original photo by Sally Chan
How to Avoid Zoom Fatigue
Due to a global pandemic going on, our entire lives have turned remote. Classes are now virtual almost everywhere, our parents are working from home, and even social events are online. A lot of us are staring at a screen all day, attending lectures and club meetings, socializing with friends, and doing homework. It is easy to get headaches and feel sleepy after a workday. Many students are facing Zoom fatigue, which is described as the exhaustion from attending Zoom meetings and looking at a screen all day. Let's be honest, we students face it throughout the day and often feel unmotivated to be productive. Thankfully, there are many ways to combat this "Zoom fatigue".
1. Take a break.
In between your classes, grab your favorite snack or go for a walk outside. If you love caffeine and it helps you stay energized, take a coffee or tea break. These breaks can help you feel refreshed and regenerated before your next Zoom meeting!
2. Keep your workspace organized and well lit.
Your workspace is where you attend your Zoom calls and do all of your work, so make sure it's nice and organized. A messy space equals a messy mind, and can make you feel anxious. An additional tip is to decorate it to your liking so you feel happier working there. I also recommend keeping your workspace well-lit by adding a desk lamp. I have one and it adds so much more light for when I am reading and taking notes!
3. Take frequent walks or move around your house.
A good way to keep your body moving throughout the day is to go for a walk after lunch or in between your Zoom meetings. Many people go for night walks after work or school; it's a good way to unwind! Another way to keep your body moving is to just walk around the house. If you don't have enough time to go outside, just take a stroll around your house or in your backyard.
4. Find things to look forward to.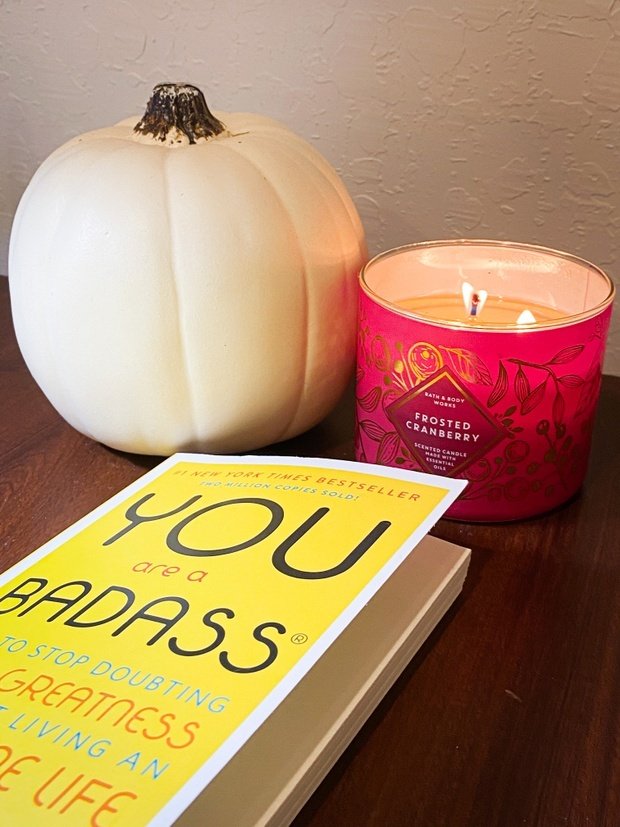 Photo by Sachi Tolani
Schedule things in your day or week to look forward to. It can just be something small but exciting to you. An example of something I like to do at the end of a workday is light a candle and read a book. I am currently reading You Are a Badass: How to Stop Doubting Your greatness and Start Living an Awesome Life by Jen Sincero. Performing acts of self-care during your week and doing things you enjoy will lessen feelings of fatigue and exhaustion. Other examples include getting takeout from your favorite restaurant at the end of the week, taking a bath with bath bombs and relaxing music, or having a Family Game Night! Don't forget about the things that make you happy and continue to do them!
5. Get dressed like it's a normal school day.
I know taking classes from your bed, or rolling out of bed and joining your online class seems tempting. But, it is also one of the easiest ways to feel fatigued and unmotivated. A good habit to practice is waking up well before a class to shower and get dressed. You can even wear your comfiest clothes, but make sure you are dressed for a productive day ahead!
6. Talk to friends and family.
Talk to your friends and family! We're all going through similar struggles with being remote. Using Zoom on a daily basis and having everything be online has become new normal, but not everyone has adjusted.t can be overwhelming at times. Calling or texting a friend at the end of the day to talk is a good way to lift spirits and destress.
Try out any of these tips? Let us know how it goes! Tag us on Instagram or Twitter @HerCampusSJSU.