Putting a New "Spin" On Self-care : My Favorite Peloton Classes That You Need to Try
What is self-care to me you may ask? To me, self-care is clipping into my stationary bike and putting the world on pause for forty-five minutes out of a twenty-four hour day. At the age of sixteen I tried my first Peloton ride and never looked back. Almost six hundred rides later I can easily say I have enjoyed every pedal stroke I have put into that bike. Through my highest highs and my lowest lows, my Peloton bike has always been there for me in the corner of the room. Throughout the five-hundred plus rides later, I came to realize that Peloton wasn't about just solely getting the best output, biking a crazy amount of miles, or burning a certain amount of calories. It was about moving your body, doing something your future self will thank you for, and to simply feel good.  It's never been about the numbers to me, and it never will be. It sounds corny, but this is my self-care, and it can be yours too when you find the perfect instructor for yourself.
 Spinning is not for everyone, and if I'm being honest, I wasn't completely obsessed with it at first. It took me plenty of classes to get the rhythm, motion, and strength it requires. Lucky for you, Peloton offers strength, bootcamp, cardio, pilates, and tons of other workouts off the bike. There's truly something for everyone, so here's a list of all the classes and exercises you need to take for all the different emotions, days, moods, and experiences you may have. Clip into the bike, ditch reality for some time, and just ride. You'll be surprised how far you can go on a stationary bike.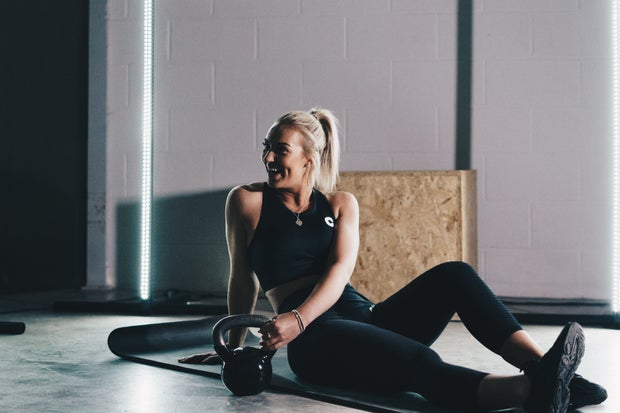 Photo by CHU Gummies from Unsplash
1.

Ally Love :  Beyoncé Ride

I am honestly not sure what I enjoyed more, Beyoncé's live concert at Metlife stadium in 2017, or Ally Love's Beyoncé ride from my Peloton bike at home. Ally Love's passion and dedication to making this ride the most empowering ride is unmatchable. If you admire Beyoncé or just looking for a ride that will make you feel like you're at a live concert, this is the ride for you!

2.

Alex Toussaint : Club Bangers Ride

Alex Toussaint is the only person who can make a spin studio feel like you entered the most wild nightclub. Don't get it twisted though, Alex lets you party and have a good time, but not at the expense of hard work. The hip-hop, rap, and trending top songs, make you feel like you're out on a night on the town!

3.

Robin Arzon 30 Minute HIIT Run

There's no one else who can be running tolerable and enjoyable, especially in a HITT workout, other than Robin Arzon. She crafts the most amazing playlists filled with a variation of music genres, and she knows exactly what to say to keep you motivated and inspired enough to keep on putting in the hard work. A specific Robin HIIT  run I recommend is her 30 minute HIIT run on 1/27/2020, this run has the best music and includes the best artists (such as Drake, Dua Lipa, Calvin Harris, etc), give it a try!

4.

Olivia Amato : 10 Minute Core

When I want someone who is going to crush my core I know exactly who to go to, Olivia! Although she has a super sweet, gentle, and fun personality; she will certainly hold you accountable to putting in the work! She also puts great music in her core workouts that make the circuits go much faster. For reference a core workout with great music is her 10 minute core workout on 12/09/2020, I have this one on repeat all the time!

5.

Emma Lovewell : 20 Minute Beginner Pilates

Prior to taking this class, I've never attempted pilates or ever thought about even considering taking it. However, this was an incredible workout to help build strength in my core, and Emma Lovewell did such a great job coaching it! Her moves were very simple and manageable for beginners, yet still challenging enough to help instill strength!

6.

Cody Rigsby : Britney Spears Ride

There's only one Cody Rigsby on this planet. He has the highest energy, charisma, attitude, and wit like no other. Aside from that, he is the biggest Britney Spears stan I think I have ever come across in my life. With that being said, you don't want to pass up his Britney Spears ride where he plays all of Britney's best hits. His love and appreciation for her radiates through this ride, and makes the class so enjoyable!

7.

Emma Lovewell : 10 Minute Bob Marley Core

What more can a person ask for? A killer core workout with a remix of "Is this Love?" by Bob Marley is the ultimate duo everyone needs in their life. Although this core workout isn't an easy one, the reggae Bob Marley music and Emma Lovewell's soothing voice will take away all your worries and transport you to the tropics. Just grab your mat and imagine its beach towel on the sand, you got this!