Since the 5th grade, I have always been involved in some type of sport, whether it was basketball, volleyball or track and field. I had become conditioned to working out 6 days a week, 11 months a year, for almost 8 years. However, after coming to college, that all changed. I was no longer rushing to a locker room after school to change so I would not miss the pre-practice stretching and warm-up drills. I was also no longer scheduled for extra weight training sessions to help maximize my abilities. As a result, I struggled to find the motivation and drive to incorporate a workout routine into my weekly schedule. Although I continued to workout, I lacked the consistency and accountability that I had become accustomed to in sports. I also missed working with teammates who pushed me to do and be better both on and off the court. My sophomore year of college, however, I met my now roommate, Megan and we quickly became not only best friends, but workout buddies. The act of working out with a partner has not only improved my dedication to my health and working out, but also helped me manage my time and schedule more effectively. For help with your own workout routine, try these few tips to get motivated with a partner workout that I have also used myself.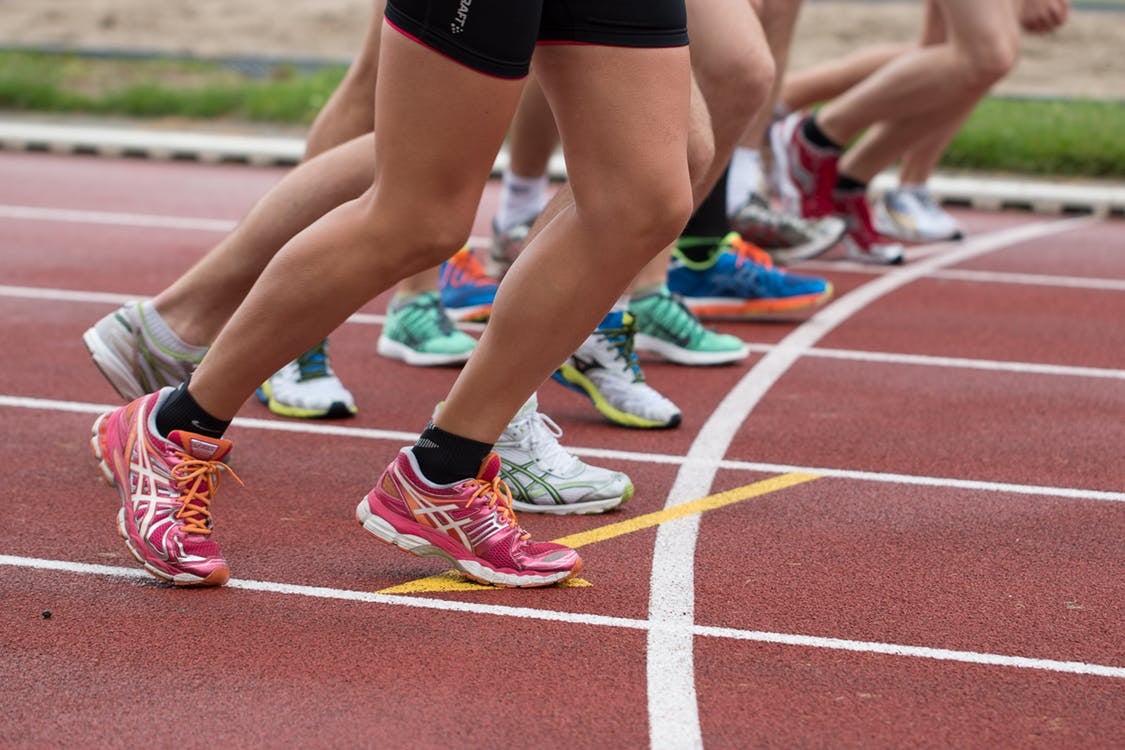 The first step to motivating yourself to workout is to find a workout partner. Although this may seem obvious, it's important to find someone that shares the same health and workout goals as you. Megan and I both had similar experiences with sports when we were younger, so we both had analogous starting points and goals for our workouts. We're also both comfortable with pushing one another when we need it, but also reassuring one another when one of us needs to take a break or move on to the next part of our workout.
The second way to motivate yourself with a partner workout is to create a workout schedule. During my freshman year, I found it more difficult to workout especially when I didn't set aside specific times to go to the gym. I continuously convinced myself that I simply did not have the time to workout. As a result, I came to neglect my health and only worked out when I had nothing better to do. When Megan and I began to regularly workout with one another, however, we slowly came up with a weekly workout routine that worked with both of our schedules. This schedule not only encouraged both of us to make time to workout, but ensured that we would stick with the schedule so that neither one of us was working out alone. 
The last way to motivate yourself with a partner workout is by incorporating workout moves into your routine that promote engaging with a partner. This could mean specific workout moves like Russian-twist passes, lateral lunges with a medicine ball throw, or reach-and-touch planks, that all require the help of a partner. Not only do these workout moves increase the intensity of your workout, but they hold you accountable and urge you to finish your predetermined reps. A partner workout may also be as simple as running outside with a partner or completing an indoor workout class, such as cycling or Zumba, together. Running outside or attending a workout class together enhances your workout experience by creating a competitive environment where as partners you can push one another to run faster or pedal harder.
The next time you find yourself lacking the motivation to workout, call a friend that you know will hold you accountable and try creating a workout schedule with partner workout moves to help kickstart your pre-summer workout regimine.