With all the amazing traditional food served at Thanksgiving, it can be hard to make room for dessert! Luckily, there are plenty of healthier and just as delicious dessert options that will make you want to keep eating. Here are two healthier Thanksgiving desserts you need to try! 
Ingredients: 
Crust:
4 sheets graham crackers

1/3 cup pecans

1/2 tsp cinnamon
Filling:
8 oz reduced fat cream cheese, softened

1/3 cup nonfat plain Greek yogurt

1 cup pumpkin puree

1 tsp pumpkin pie spice

1 tsp vanilla extract

6 tbsp pure maple syrup
Directions: 
In a food processor, blend graham crackers and pecans until they form crumbs. Set aside.

In a large bowl, beat together filling ingredients until smooth and fluffy (about 5 minutes). Place in the refrigerator to chill for at least 30 minutes.

To assemble cheesecakes: Spoon the crust into the bottom of 8 dishes. Divide filling among dishes and top with whipped cream. 

Return to the refrigerator until ready to serve and enjoy!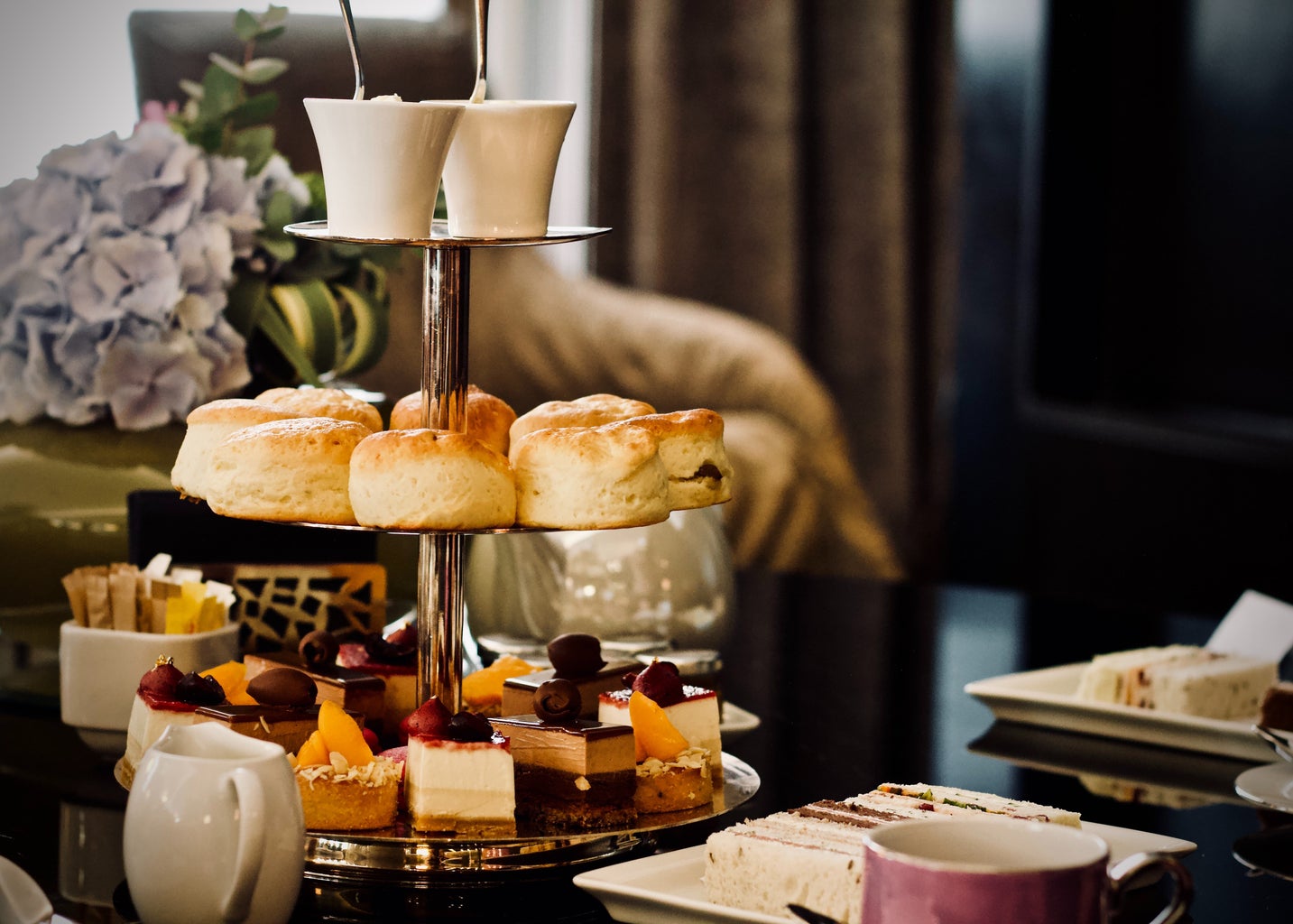 Ingredients: 
2 1/2 cups dark chocolate chips or milk chocolate chips use vegan chocolate if needed

24 teaspoons – about a half cup of creamy peanut butter 1 per chocolate cup

1 1/2 cups pepitas shelled pumpkin seeds

1/2 cup roasted salted peanuts

1/3 cup coconut sugar or granulated sugar

1 cup honey use maple syrup for vegan version

3 tablespoons coconut oil

2 teaspoons vanilla extract

flaky sea salt for sprinkling (optional)
Directions: 
Line a mini muffin pan with 24 liners.

Melt 1 1/4 cups of chocolate chips, and drop 1 teaspoon of chocolate into each liner. Place in the freezer for 10 minutes.

Once the chocolate is firm, add a teaspoon of creamy peanut butter to each cup. Return to the freezer while you make the pumpkin seed candy.

Heat a large skillet over medium-high heat. Add pepitas and toast, stirring constantly until seeds pop and become slightly golden, about 3 minutes. 

Place coconut sugar and honey in a saucepan. Bring to a boil over medium-high heat, stirring to dissolve sugar, for about 3 minutes. Add the pepitas + peanuts and continue cooking for 3 to 4 minutes or until the temperature registers between 240 and 285 degrees F. Remove from heat, and stir in coconut oil and vanilla extract. Allow the mixture to cool for about 3-4 minutes.

Grab the chocolate cups and divide the candy among the 24 cups. 

Once all the cups are filled, melt the remaining chocolate chips, then cover the candy with chocolate, smoothing with a spoon. If desired sprinkle with flaky sea salt.

Place in the fridge until the chocolate is firm, about 20 minutes

Enjoy!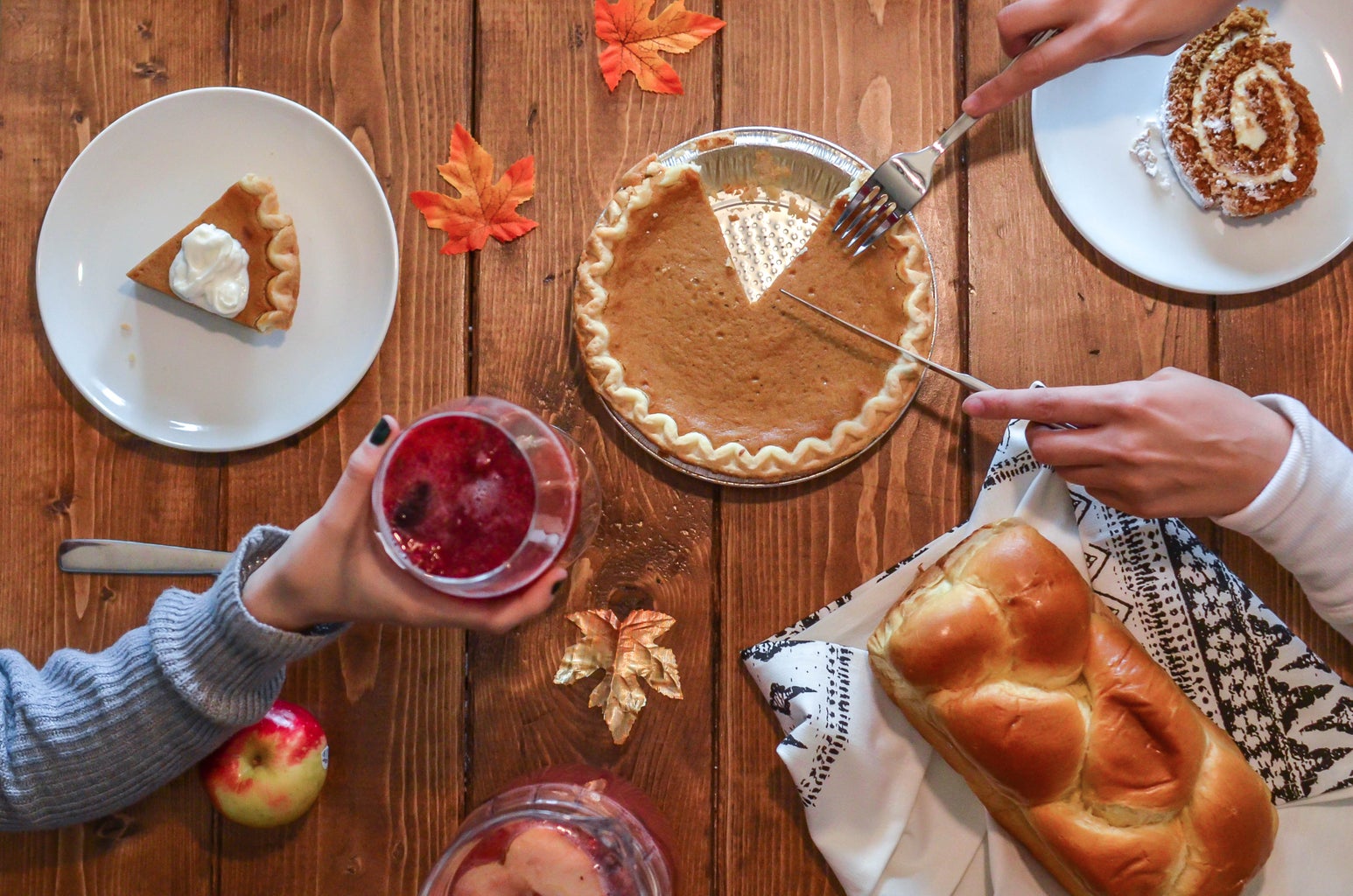 Now that you have these new recipes, you'll be sure to deliciously spice up your Thanksgiving season this year, no matter how you celebrate! Who said pumpkin pie was the only option?