Early morning runs and inspiring members of his community have been at the forefront of Rich Merlino's daily activities since the COVID-19 pandemic struck Niagara in 2020. But Merlino wasn't always a runner. 
Growing up in Niagara, he studied at Niagara College and graduated in 1985 with a degree in business management. Over the years, Merlino has gained a plethora of knowledge in the business field and is currently the Food and Beverage Manager at a private golf course, the Cherry Hill Club.
An active member of the Niagara community, Merlino has forged many connections with other locals. A dear friend of his, 22-year-old Julianne Miszk, had been battling osteosarcoma for several years. She was known in the community as a para-athlete who inspired many.
When she lost her battle with cancer on July 25, 2020, Merlino knew he had to continue the legacy that Miszk left behind. Now, almost three years later, Merlino has run for over 800 consecutive days and counting in his friend's honor.
Merlino first started his journey in May 2020 after he saw that Miszk had accepted a "100 challenge" that fellow Niagara Falls local Mike Strange had challenged her to through Facebook.
"I saw this and I thought, 'how interesting; she's such a brave young lady,'" said Merlino. "I thought quietly to myself, 'I'm going to see if I can run 100 days straight. If Julianne can take this challenge, I'm going to do it.'"
Merlino was on day 50 of his streak when Miszk passed, but he refused to stop there. He spoke to her parents, Bernadette and Joe, to ask for permission to continue running in their daughter's memory. "The way I see it is, any time somebody passes, any opportunity for her name to be repeated and for her to be thought of is wonderful," said Merlino.
Merlino recounts the stories that have inspired him the most. One afternoon, Merlino was running alongside a local man in a wheelchair who reached out to him through Facebook when they both saw what Merlino believed to be a sign from Miszk.
"I'm not a religious person per se, I'm more of a spiritual person, but that day we had a CAA truck honk and give us a little heart symbol as we were running past her, and I thought that was a sign," said Merlino. "That was Julianne reaching out to us and saying, 'way to go guys.'"
Although some days are tougher than others, Merlino sees no end to his running journey in the near future. "I sort of put into perspective that any pain or agony I was feeling was nothing compared to what Julianne and other cancer patients face on their daily struggles," said Merlino. "But I remind myself that I'm lucky, I'm healthy, and I'm grateful that I can run, and I continue to do so."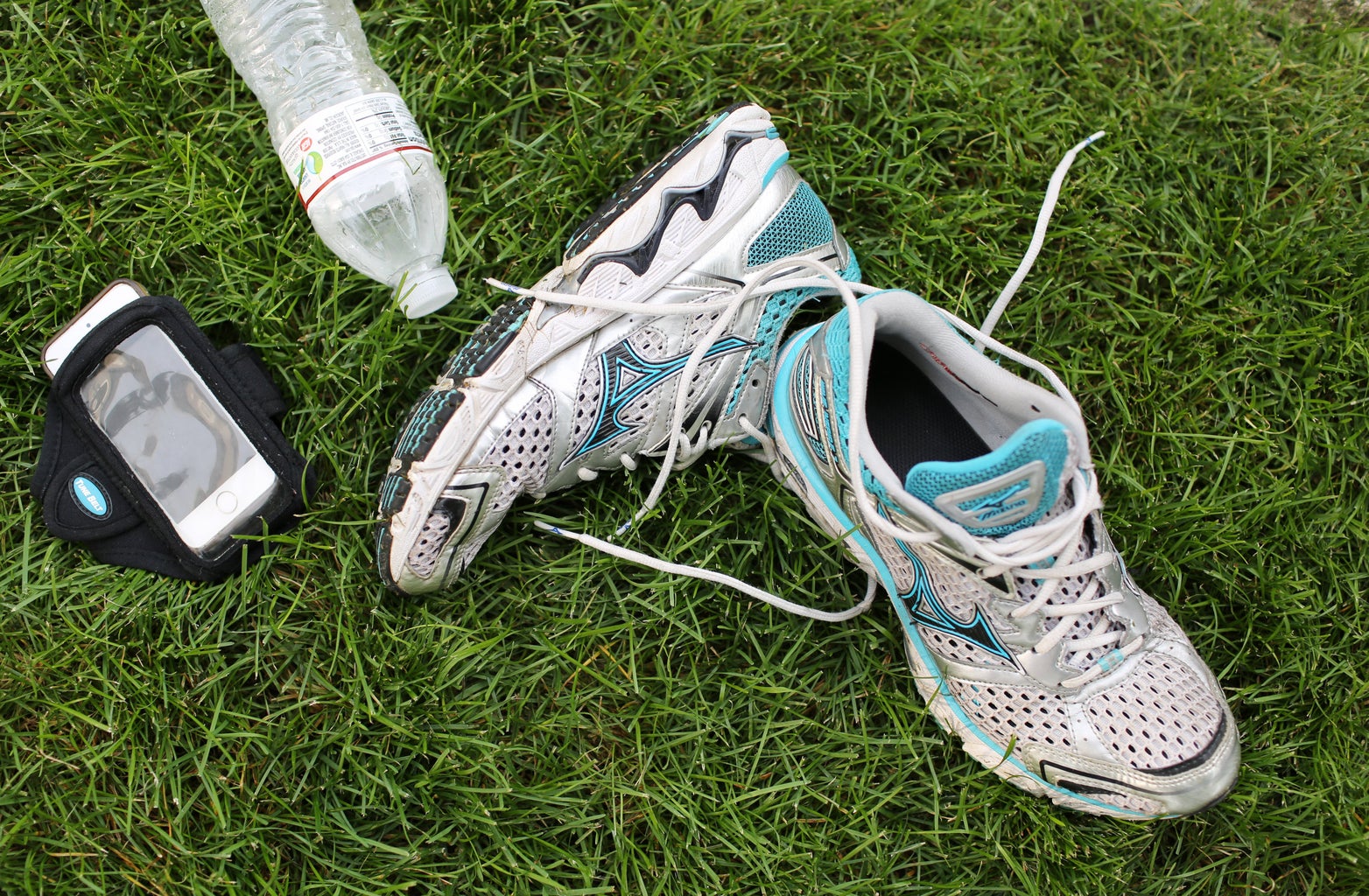 Apart from his daily runs, Merlino raises awareness for the fight against cancer through regular fundraising and donation. With the help of the community and Miszk's family, he has raised over $6,000 in memory of Miszk. And with Bernadette, he donates $100 to a charity of their choice each month.
This past August, Merlino was selected to carry the torch for the Canada Summer Games in Niagara Falls. There, he had about 16 of his and Miszk's loved ones run with him on his leg of the torch-carrying. Merlino was honored to participate in the event but attributes much of his success throughout his journey to Miszk.
"I know in my heart that if Julianne was still with us, she would have been selected as a torchbearer for that event… no doubt in my mind," said Merlino. "I was just sitting in for her, if you will."
Want to keep up with HCBU? Make sure to like us on Facebook, follow us on Instagram, check out our Pinterest board, watch us on TikTok, and read our latest Tweets!