How I'm Exercising Without a Gym
During the pandemic, and honestly just life in general, I have felt a significant loss of control within my own life. The amount of times I can even leave my apartment is now not just dependent on my own actions, but also the rest of the world's actions. This, after almost a year of COVID-19 affecting everyone's day-to-day life, is incredibly frustrating.
Recently, I've found that I actually do still have control over a few aspects of my life. The biggest example of this is my exercise routine. What started as casual walks around my apartment building has turned into daily workouts and training for a 5K. Today, I will be explaining how and why I implemented different forms of exercise into my daily routine—all without access to a gym.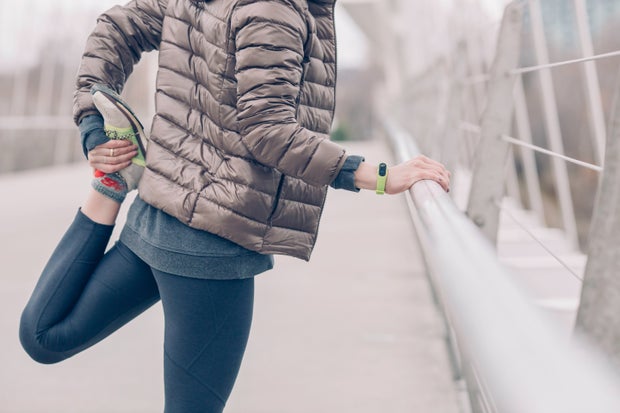 Photo by Burst from Pexels
To start, as previously mentioned, walks have been a crucial part of my exercise routine and my general emotional stability. During this entire year, I have spent way too much time in my apartment/house. Even as an introvert, being in my apartment/house all day drains me, especially after a full day of taking classes and working on my computer.
I started going on walks around my apartment last semester in an attempt to remedy my small-space anxieties and zoom fatigue. Since then, walks have become a part of my daily routine, and I walk around two to four miles per day. Walks are a great way to get some sun, do some exercise, and explore the city of Boston. Now, my walks are not just limited to the areas around my apartment. I have been able to explore many other areas of Greater Boston.
However, walking is not the only way to exercise without a gym. Obviously, there are days when the weather is not conducive to walking. During these days, my yoga mat and YouTube are my best friends. I am a big fan of @madfit on YouTube, and I also love @emkfit on YouTube. Both of them make dance videos that are a fun way to get in a bit of cardio. MadFit also makes at-home workouts for specific parts of the body, such as abs. I loved these videos especially when I first started working out at home because of the pandemic.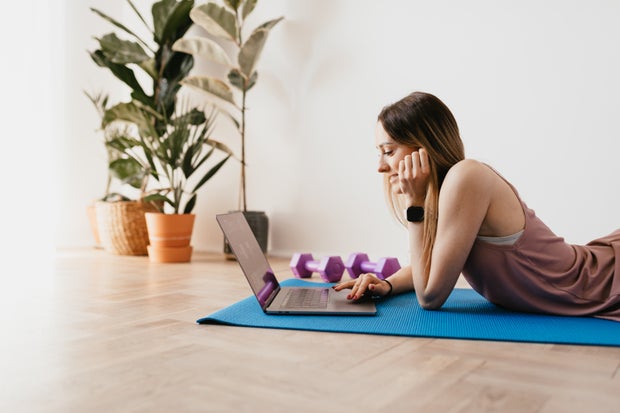 Photo by Karolina Grabowska from Pexels
Last week, I started training for a 5K. I have never been a runner, and, so far, I still very much am not. However, I have always wished that I could run. So, I am dedicating the next six weeks to 5K training. I found my plan through Runners World, which is designed for beginners. I have completed the first week, and I am not going to lie, it has been a struggle. However, I can already feel myself getting stronger and building my endurance. I am very excited about the possibility of completing a 5K.
Now, my daily routine is either 5K training or taking a long walk in the morning, followed by a dance workout and core training in the afternoon. Additionally, since I have started running, stretching has become an essential part of my workout routine. I love one specific video from @madfit's YouTube channel that focuses on flexibility. This particular video is 30 minutes long, but it's so worth it. Stretching also acts as a time for me to decompress and stretch out my stress.
Dancing is another simple way to maybe not get in the most intense workout, but to sweat a bit and get your body moving. I dance whenever I am in a bad mood, and it somehow always makes me feel so much better. Find a playlist that you love and just dance it out when you feel angry or sad. This coping mechanism has been an essential part of my COVID-19 experience.
Tirachard Kumtanom
Regardless of what you do to get your body moving, getting outside, especially right now, is so important. Since the weather is getting much warmer (at least in Boston), this is the perfect time to get outside and explore your surroundings.
I hope you all enjoy these tips on how to exercise without a gym during the insanity of COVID-19.
Be sure to get outside while we are having this amazing weather and wish me luck on my 5K efforts!
Want to keep up with HCBU? Make sure to like us on Facebook​, follow us on I​nstagram,​ check out our ​Pinterest​ board, and read our latest Tweets​!