How to Deal With College Stress
Is it just me or has the dreaded midterm season rolled around way too fast? (It is probably my lack of preparation, but I digress!) I bet you've at least felt somewhat stressed or anxious about your performance on a midterm/paper/quiz that you've had to deal with. And that is okay! The very first step to solving a problem is to acknowledge that you have one.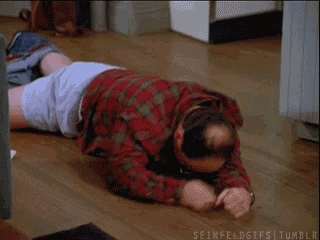 It's important to learn the specific symptoms of stress, to recognize them, and keep them at bay.
In this case, the problem is college stress, no doubt induced by ongoing midterms, tests, and the struggle of balancing a social life with health and work. Fear not, however, college freshman, for good advice is about to come your way (if I do say so myself).
1. Buy a planner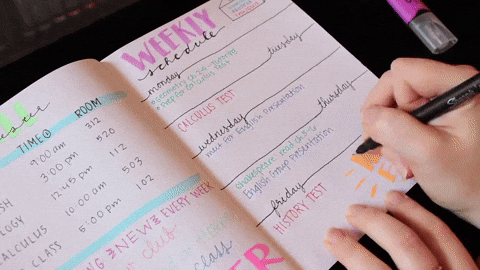 This is honestly the best way to reduce stress levels and keep track of everything that you have to do. Write down grocery lists, midterm dates, projects and paper due dates and watch yourself become as organized as Blair from Gossip Girl is when she plans her revenge! Here are some cool and aesthetically pleasing planners to motivate you: Erin Condren and Plum Paper.
Now you can plan your day according to your hectic schedule and make sure you're not making unnecessary pop quizzes for yourself. This way Professor X will definitely notice how put together you are and they'll have to give you an A+ for effort, at the very least. 
2. Go for a run/exercise.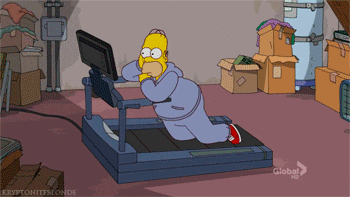 This isn't exactly the most glamorous or fun way to deal with stress, but studies have shown that it works. It doesn't have to be 20 hours on a treadmill or killing yourself at the gym, as long as it increases your heart rate. If playing tennis or going for a swim floats your boat, then go for it! Be sure to check out FitRec's selection of classes and maybe even pick up a new sport.
3. Go out and explore Boston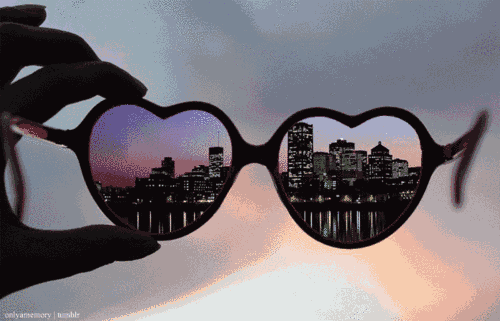 One of the best things about coming to BU, besides the amazing professors, friends you make here, and the food, is the city itself. What other college campuses are so seamlessly integrated into the city itself? Boston is always filled with wonderful things to discover to take your mind off of that pesky midterm you have or vocabulary lists to learn for the French class on Wednesday. 
You can visit a museum, be it for fine arts or science. You could also go try out Eataly or do the Prudential Skywalk, which you have to do before you leave BU. As for sheer gastronomical delights for reasonable prices, stop by Noodle Street on the way to class.
4. Binge-watch Netflix Shows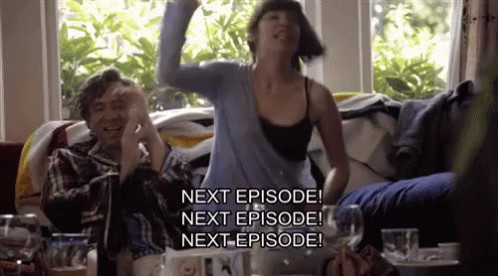 Go for it, girl. Watch all the Orange Is The New Black episodes you possibly can, or catch up on some Grey's Anatomy or even Shameless. You deserve some you time to unwind and relax with a tall order of Pumpkin Spice Latte beside you in some sweatpants in your air-conditioned dorm room.
5. Meditate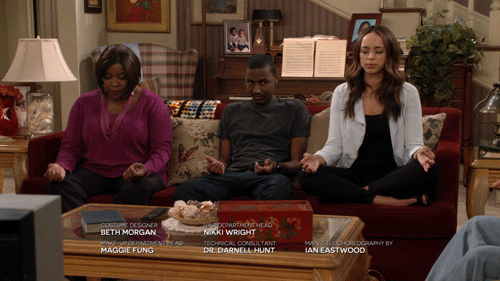 Contrary to popular belief, it's not that hard. Just take a few deep breaths, close your eyes and empty your mind of the troubling thoughts. You don't need to associate yourself with the negativity that's around you. Getting a B- isn't the end of the world, and all it takes to center yourself is a few minutes alone in silence to remember there are far more important things. Remember all the happy thoughts you have and the count the blessings you have in your life.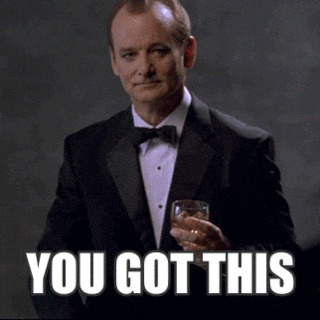 Go out into the world, young one, and conquer it. Be the best you that you can and I promise everything will fall into place.