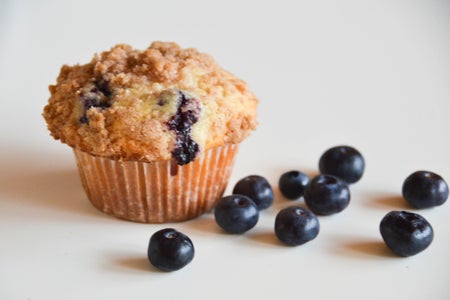 The Best Blueberry Muffins Recipe
A lot of us have been baking and cooking out of boredom during quarantine. Recently I asked my Mom for her blueberry muffin recipe and have been making it for breakfast almost every week. It's so good and so easy to make!
Ingredients: 6 tablespoons butter, ½ cup sugar (brown or white but brown is not as sweet), 2 eggs, ¼ cup milk, ¼ cup yogurt (if no yogurt, then you can use ½ cup milk), 1 tsp vanilla, 2 cup pancake mix, lots of blueberries, cereal/oats (optional, I use the Kind blueberry granola).
First, soften 6 tablespoons of butter and mix with ½ cup of sugar.
Then, add 2 eggs, ¼ cup milk and ¼ cup yogurt and 1 teaspoon of vanilla.
Fold in 2 cups of pancake mix, lots of blueberries, and oats or cereal if you would like. Make sure to not overmix the dry ingredients into the wet ones of muffins will get dry!
Scoop your mix into slightly greased muffin pans or into paper lines muffins pans.
Bake 375F until light brown (about 20-25 mins.)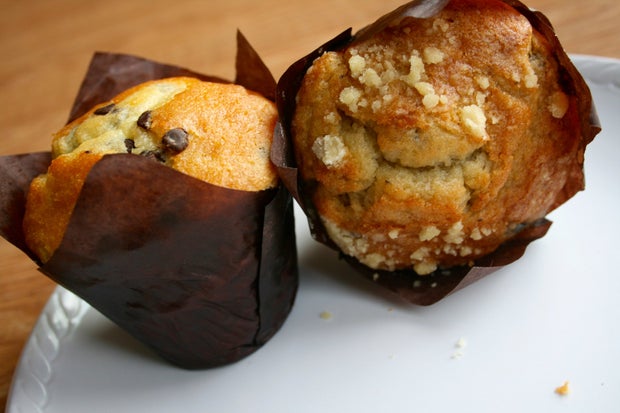 Torey Walsh / Spoon
It'll smell so good and is so delicious. Enjoy!
I love blueberry muffins, and this recipe is so quick and easy. Try this recipe if you're ever in the mood for breakfast or a snack!
Want to keep up with HCBU? Make sure to like us on Facebook​, follow us on I​nstagram,​ check out our ​Pinterest​ board, and read our latest Tweets​!