Check out These Four Great Fitness Classes at the Plex
Every year when we come back from winter break, the plex becomes overwhelmingly full with people working towards their New Year's Resolutions and trying to get ready for Spring Break vacations. Treadmill lines are inevitable and the fight to get a spot on a mat is sometimes unbearable. Luckily BC has some awesome free fitness classes taught by students! Here are some of the classes that we recommend you try this year.
Pilates Sculpt with Olivia P.
Work on toning all of the muscle groups in this fun and challenging class. Head to this class on Mondays or Tuesdays and you'll leave ready for your six-pack of abs to come in at any minute!
Spin 45 with Lane E.
Mix in some cardio with this fun spin class set to awesome music. Offered on Mondays, Thursdays and Sundays, this class is definitely worth mixing into your schedule.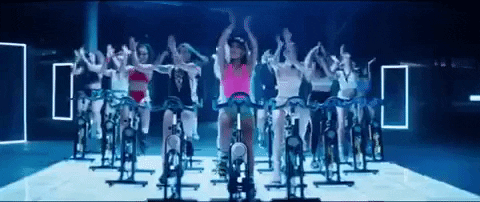 Zumba with Hannah M.
Dance your heart out in this upbeat class. Get your weekend started on the right note with this awesome class on Thursdays and Fridays.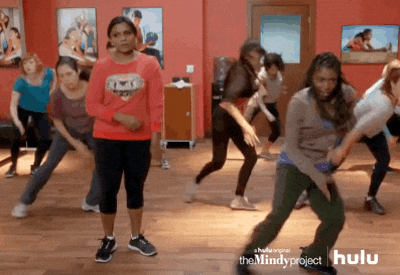 Power Yoga with Chris C.
Reset and strengthen your bodies on Saturdays at 12 with Chris's power yoga class. Learn some new balance poses and have some fun while stretching out your muscles.
Try out some of these classes with friends to mix up your schedule and avoid the crowds at the plex!
Sources:
https://media2.giphy.com/media/10xnwAvwi4Wh8s/giphy.gif?cid=3640f6095c4cecc16f696f4d59e4fa40
https://media0.giphy.com/media/3oGNDG0A8Dk7AtwB5C/giphy.gif?cid=3640f6095c4ced005979445663b2cdf5
https://media3.giphy.com/media/26uf68LgjAMAj2a9a/giphy.gif?cid=3640f6095c4ced1e7a7269744ddcb157
http://total-yoga.org/wp-content/uploads/2018/01/giphy-downsized-9.gif
http://www.bcgavel.com/2014/10/15/get-a-run-for-your-tuition-money-with-...