The Best Places to Nap on Campus
For Appalachian State University students who don't live on campus, commuting can be a hassle. For some students, the commute to campus can even take 30-45 minutes. On-campus housing gives some students the opportunity to return to their dorm to rest between classes, but many who live off campus are forced to stick it out until they finally return home at the end of the day.
We've found all the best places to squeeze in a nap on campus so you don't have to head home every time you need to rest your head for a little while.
1. Second Floor Solarium PSU
The solarium is arguably the most relaxing place on campus, and if you're one of those people who can sleep sitting up, the solarium offers super comfortable chairs. The second floor is a little more secluded (the less people who catch you sleeping in public, the better), but still features all the soft sounds of nature that put you at ease.
2. Belk Library and Information Commons 
Book a study room at the library and tape a sign to the door that says "Go away! I'm napping." Of course, make sure you actually reserve the room. We love the recording room in the basement. It has foam on the walls that give it an insulated and warm vibe, plus you can play music as loud you like it and not many people will hear it. If you can't get your hands on a study room reservation, just head to the fourth floor -- it's the quietest by far.
3. The Second Floor of Anne Belk Hall
The second floor of Anne Belk Hall has four couches. Three of them are to the right of the entrance. If you find one that's free, slip off your shoes, pull a hat over your eyes, and rest. For those of you who are light sleepers or want a space with fewer people, there's a secluded couch on the other end of the building. Don't be afraid to sprawl out, we all have days when a nap is all that will do it.
3. Broyhill Music Center Practice Rooms
The Broyhill practice rooms on the fourth floor of the building are open to everyone! Lock the door, make a pillow out of your jacket or backpack, turn the lights off, pull the shades and rest easy. Though it's further from the main campus and not the most comfortable napping situation, it's a space where you can find an escape from the trickle of human conversation.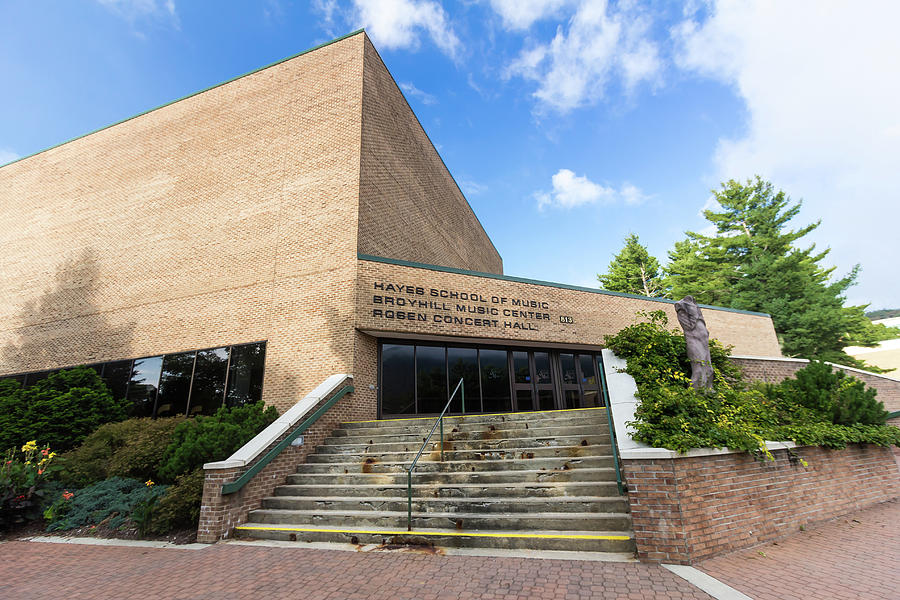 4. Wey Hall Art Department
We've heard many students say they have nice tables when "you're just done."
Until the day App starts providing designated nap spaces for students, which, let's be honest, probably won't happen any time in the near future, we hope you'll consider taking it easy in these relaxing spots on campus. Let us know your favorite campus napping spots!