This graduation season is unlike anything we could have imagined, but I hope that during this time, you're still finding ways to celebrate your hard work. This is your moment to revel in all that you've accomplished and to dream about the great places you'll go, but you may also be feeling uneasy about the journey ahead. From one college grad to another, I can relate to the emotional rollercoaster. A few years ago, I was (almost) exactly where you are, adjusting my cap and gown with a tummy full of butterflies. It's strange how embarking on a new adventure can feel both thrilling and terrifying. But of the many lessons I've learned in my early twenties, perhaps the greatest is that it's okay to ask for help when things get scary. Looking back, I believe wholeheartedly that therapy was the greatest gift I could have received, and here's why: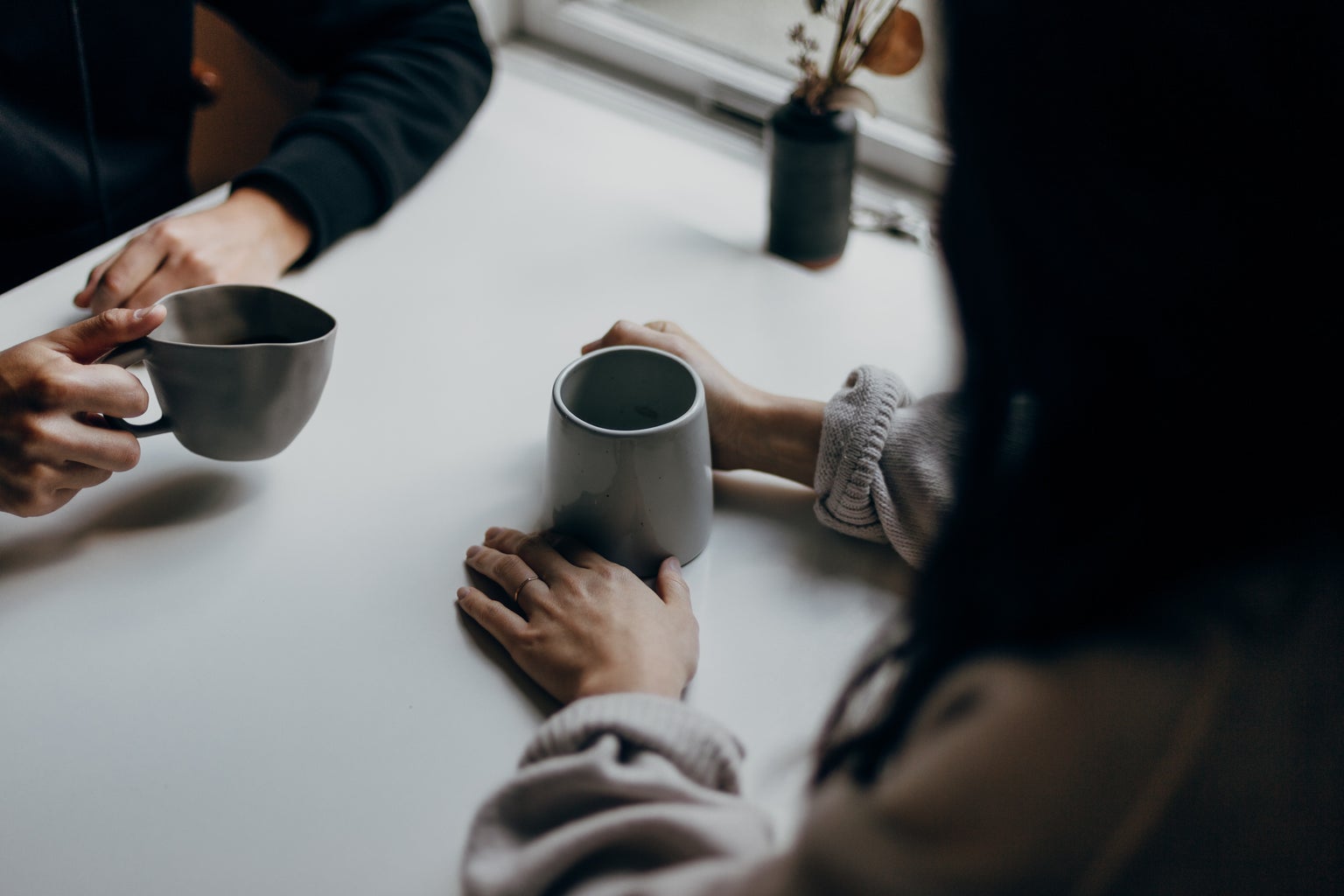 Therapy is completely tailored to you.
How often do you speak with someone who listens and accepts you without judgment? This is what happens in therapy, a collaborative process where you explore life experiences and challenges with a licensed professional. It's different than chatting with your best friend for two reasons: because therapists are formally trained to help you through tough things, and because your BFF is inherently biased, and may not give the greatest advice.
Therapy can be a short or long-term process depending on your needs, and you may meet with a therapist individually or in group therapy sessions. Seeing a therapist can take many other forms, too, from couples and family services to creative forms like music, drama, and art. For the sake of ease, I'll be focusing on one-on-one talk therapy, but know that there are dozens of options to fit your background and taste. Therapy is for you—not your mom, not your BFF, and not your SO—so take your time finding the right therapist and explore what style and format feels right for you.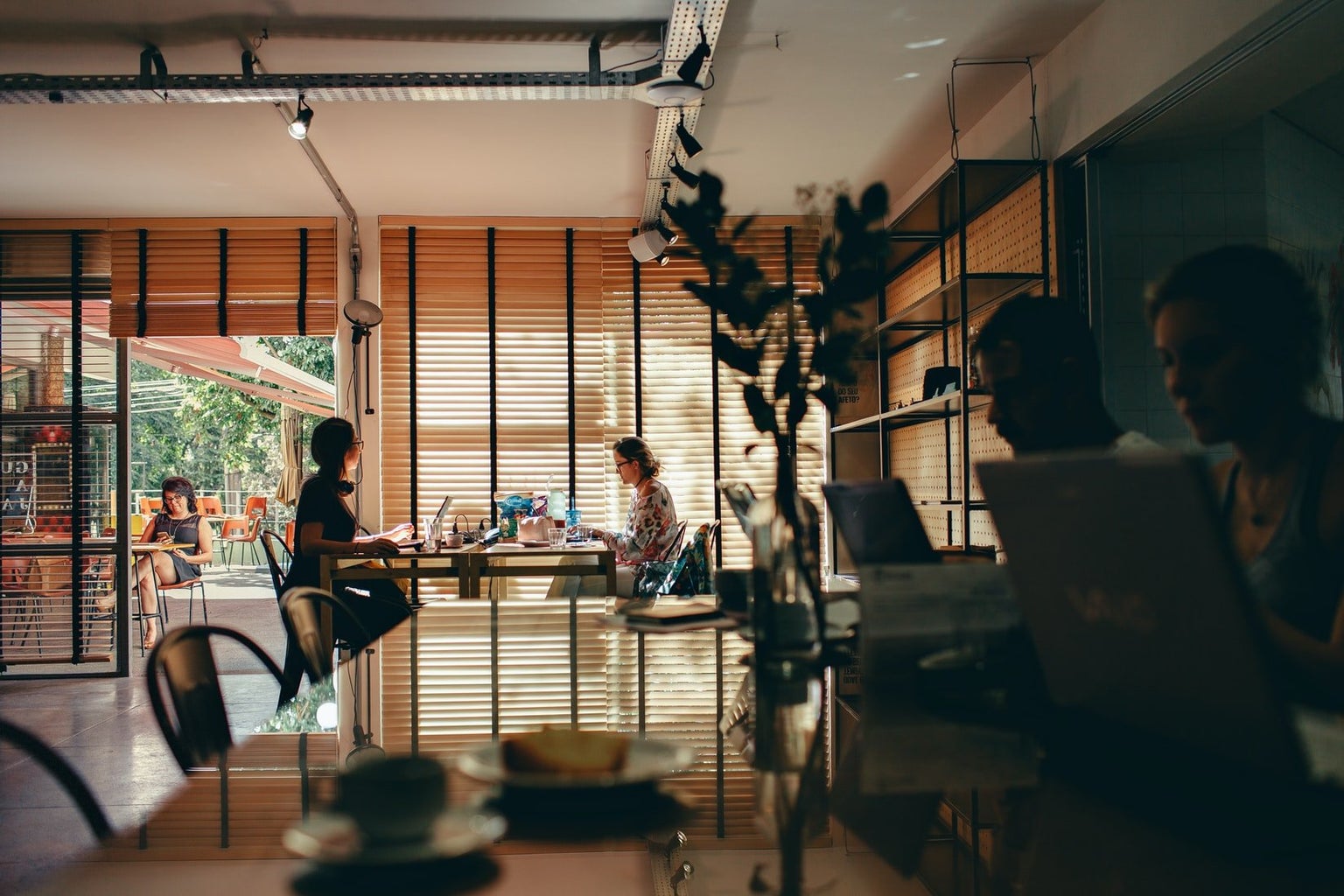 Therapy can help the future feel less scary.
When I moved to NYC after graduation, everything changed, from my housing situation and lifestyle to my relationships with family and friends. Post-grad life forced me to shift my priorities and consider what was really important. Although it was nerve-wracking, going to therapy helped me tackle these challenges with renewed confidence.
Lauren Cook, PsyD, agrees that therapy can help recent graduates ease into post-grad life. "Therapy can be an incredible tool not only to help you understand your current experience, but to plan for a meaningful future as well," she says. "This is a pivotal season of life, and having an unbiased party sit alongside you and help you find your own inner guidance can be tremendously helpful." Cook, who authored Name Your Story: How to Talk Openly About Mental Health, also says that therapy can help recent graduates cultivate a sense of intentionality and purpose moving forward. "I have seen so many clients in their twenties make transformative life shifts when they are able to actively identify and live in alignment with their values." 
This was certainly the case for me. Therapy helped me confront my values head-on, and explore tricky topics like setting boundaries with roommates, voicing my discomfort in friendships, and being assertive at work. Once, when I was struggling to stand up to a loved one, my therapist asked, "What would it look like for you to assert yourself in this situation?" I realized I had been avoiding it altogether, and didn't even know how to begin. During that session, we practiced a hypothetical conversation with my loved one, which gave me the courage to speak with them in real life.
Therapy can help you adjust to new expectations.
Whether you're entering the workforce, taking a gap year or figuring things out as you go, your post-grad lifestyle will likely look drastically different than it did in college. This can be tough, especially if you're accustomed to the structure and rhythm of a college environment. 
For Sonja, an engineering graduate who sought therapy after college, this shift was a major wake up call. "My first few years after graduating college were really difficult," Sonja says. "Before I graduated, it felt like everyone was talking about how great it would be to be an adult, to live on your own, make your own money, and finally have the career you worked so hard for in college. Instead of feeling like I had finally arrived, I felt totally lost." And Sonja is not alone. When I graduated and started my first job in New York City, it was strange to be in a competitive environment where grades didn't matter. How would I know if I was doing well? How would I quantify my success? Therapy can be integral in navigating these challenges. "With the help of therapy, I gained the skills to validate my own work and understand how I could find other outlets to measure success outside of grades," Sonja says.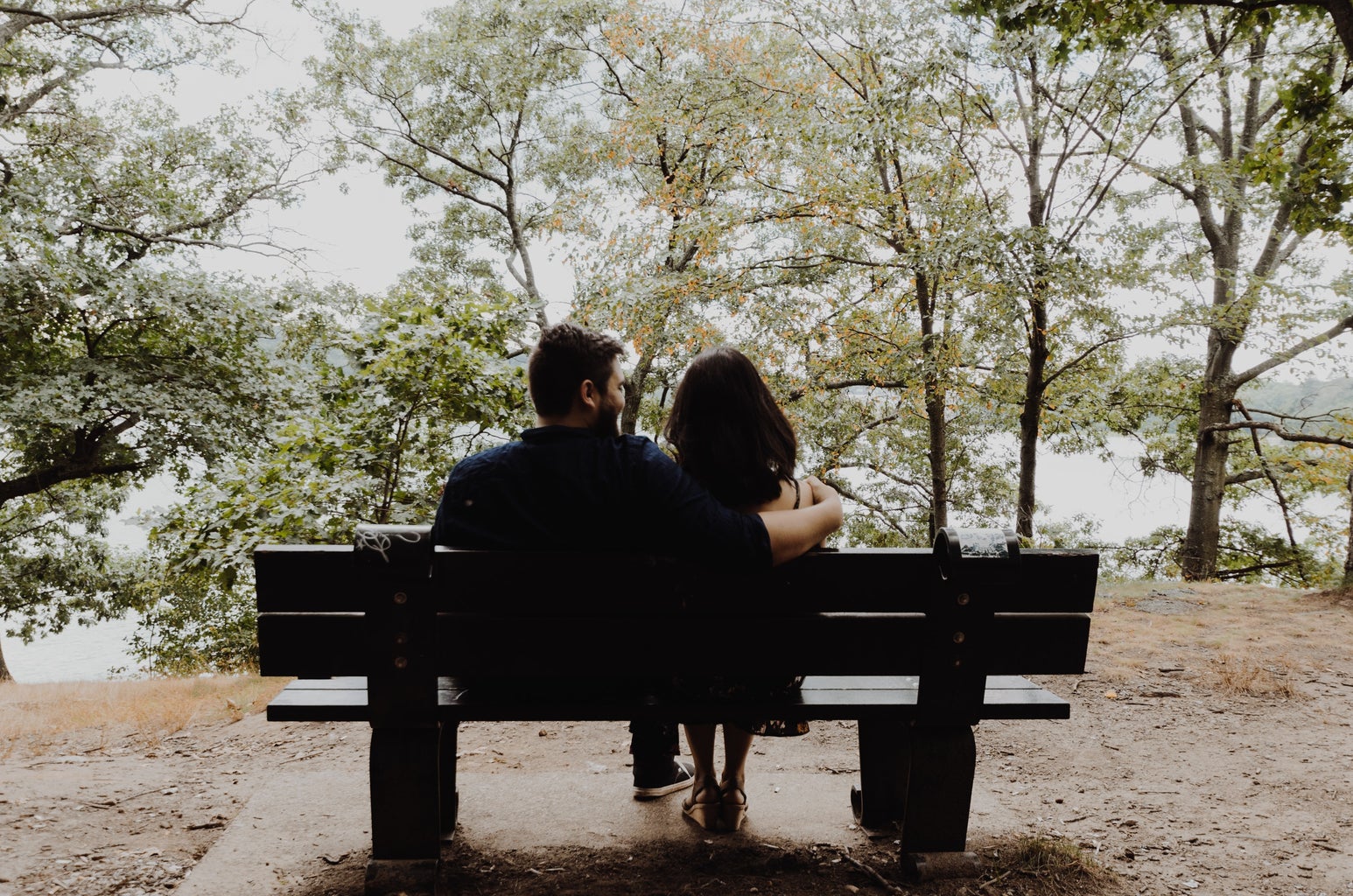 Therapy can help you cope with tough stuff.
"I originally saw a therapist to work through a messy breakup," says Sonja, who remembers her initial hesitation about seeing a professional. "At first, it was really overwhelming thinking about telling a stranger my deepest secrets and darkest feelings. It can also be awkward sitting on the couch across from a stranger thinking, 'Okay, do I just start talking, or what?'" 
Through therapy, Sonja received support during the breakup and even began recognizing underlying anxiety she had been struggling with. "Therapy helped me realize I had anxiety with some specific triggers," she said. "Through mindfulness based therapy, I was able to find coping skills and work through reducing the impact of the trigger." And Sonja continued to attend therapy, even after sorting through the breakup. "I stayed on because I found a therapist who was really great at validating my experience as a recent grad, and helping me find my own voice." 
Amira Ishak, an NC State University graduate, says therapy helped her recognize a need for self-care. "I have always been told that I am a giver. I even based my career path on the ability to give to those in need. Recently, I realized that I was feeling drained all the time from giving; it didn't bring me joy anymore, and my compassion became a burden. No matter how much I gave, I never felt fulfilled." Often, therapists will encourage clients to establish self-care practices, whether it's engaging in a hobby they enjoy, setting healthy boundaries with loved ones, or brainstorming ways to feel healthier, and more at ease. Amira says how months of talk therapy encouraged her to take a step back and care for herself. "It wasn't until therapy where I learned that I deserve more. I've recognized an inner strength that I never saw before," she says. "For the first time, I truthfully feel loved by my own heart." 
Therapy can help you stay inspired and motivated.
Beyond helping me work through big challenges, my therapist served as an accountability partner by checking in with my goals and dreams. "Have you played any music recently?" she would ask, or, "How is your writing going?" Chatting about my passion projects helped me feel proud of my accomplishments, even with the difficulties of post-grad life.
The case was similar for Amira, who started therapy in undergrad and continued while working toward her dream of completing graduate school. "At a time in my life when I'm starting a new chapter of adulthood, I can use what I've learned in therapy, and remember to hold myself accountable for my dreams and goals," she says. For students graduating this year, Amira notes how reflecting on what's important can help you stay on track. "Especially during these quarantine days, take a moment to reflect on your life," she suggests. "Jot down a list of values and beliefs that you want to carry into this next chapter of your journey."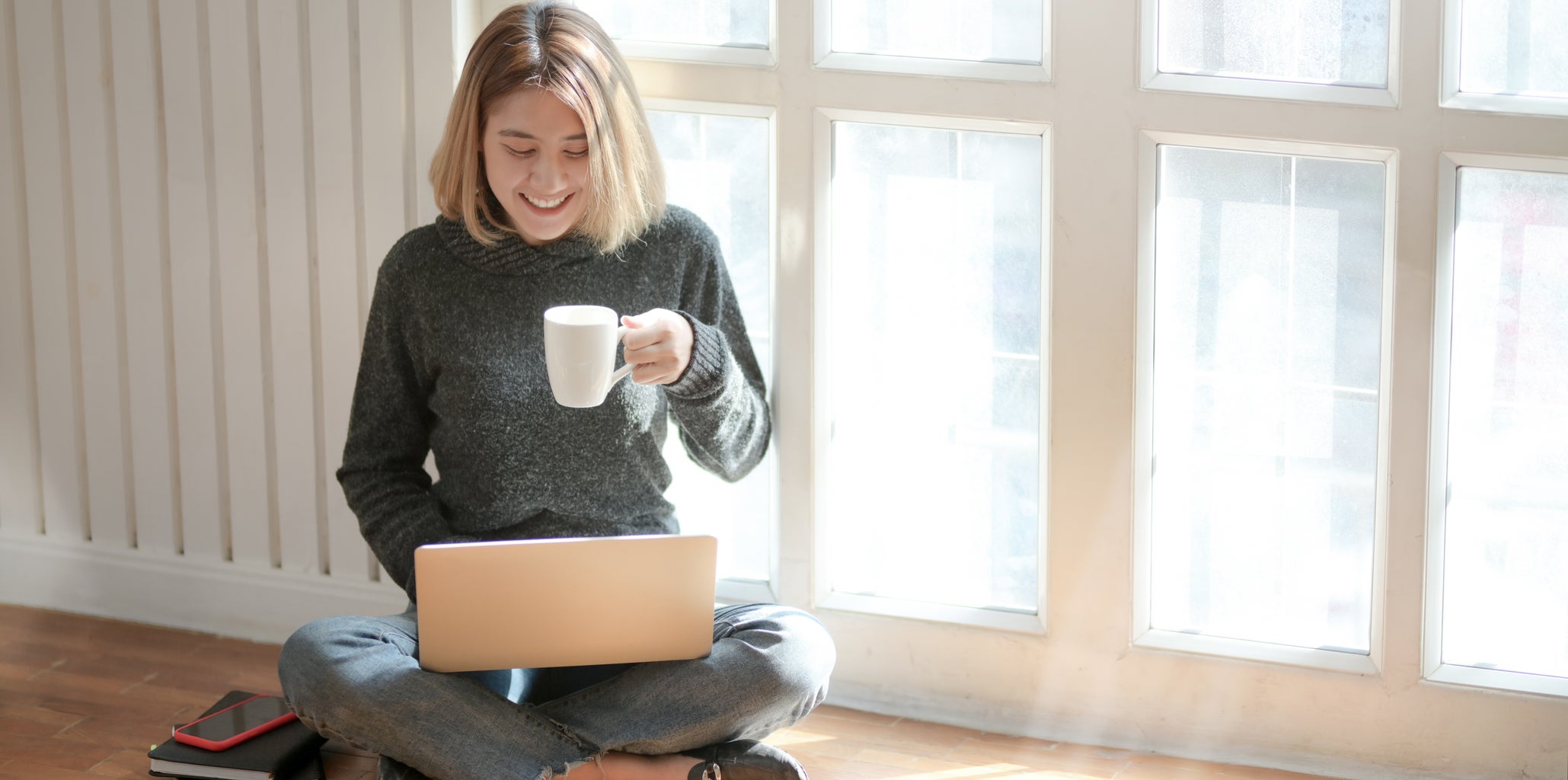 Your therapist can be a supportive ally.
My biggest takeaway from therapy was having someone in my corner to support me without judgment, and help me gain clarity during tough times. Sonja, who found this aspect of therapy particularly helpful, says, "My experience with therapy has been that, so often, the therapist is there to hold a mirror up for me to understand what I am experiencing." And if you are about to embark on a postgraduate journey, this type of support can be monumental.
No matter how you're feeling right now, know that therapy is there to help you tackle this new chapter of life. If you're interested in exploring therapy, try searching for a clinician on Psychology Today, or researching practitioners in your area. You want to make sure the person is a licensed social worker, mental health counselor, or psychologist (if you come across a psychiatrist, know that they're trained medical doctors who prescribe medication as part of treatment). 
"Check out therapists' websites to find out more about them," says Sonja, who recommends chatting with a few clinicians before selecting one. "It can take a few different therapists before finding one on the same wavelength as you!"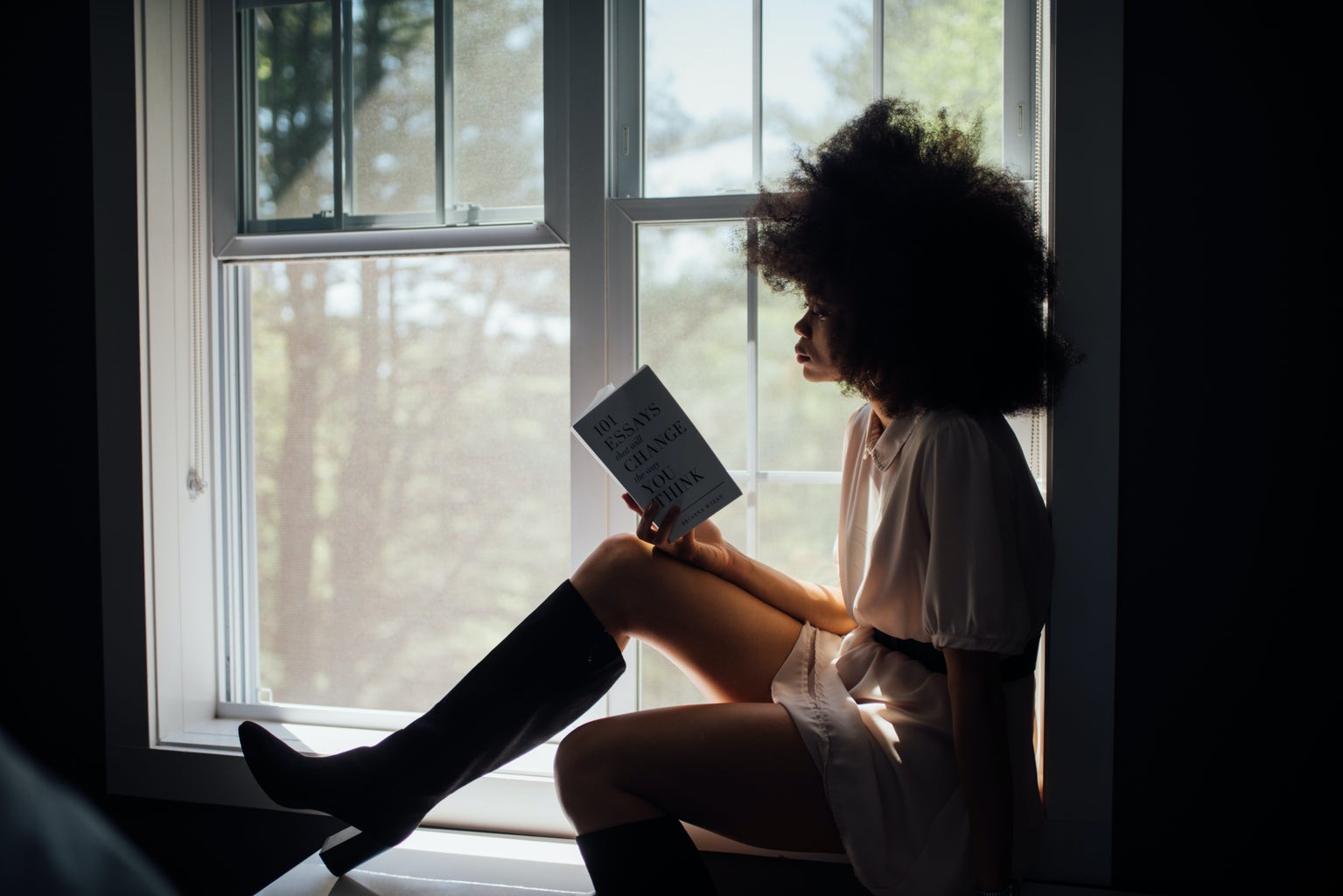 Cook, who practices emotionally-focused therapy, recommends seeking a practitioner who can help you dive into your values. She also recommends exploring Acceptance and Commitment Therapy (ACT), which uses mindfulness, acceptance, and behavior change strategies to inspire clients to live and behave in alignment with their personal values. Sonja found mindfulness-focused therapy, which encourages present-moment awareness, helpful for managing anxiety. Know that every person is different, and you have the freedom to explore what's best for you.
If you're in need of some encouragement right now, you aren't alone. "Know your resilience!" says Cook, who extends her support to the class of 2021. "Just because you haven't weathered a particular storm yet doesn't mean you don't have a paddle. Trust that you are more capable than you realize." As for a final bit of wisdom, I'll leave it to Amira, who shares one of her favorite encouraging quotes: "'You, yourself, as much as anybody in the entire universe, deserve your love and affection.' Be proud of yourself and your achievements!"