10 Easy Life Hacks to Crush It This Semester
It's the most wonderful time of the year again…the start of another semester.
Okay, maybe not so much. But this is the time of year when classes are easy, you actually have free time, and you promise yourself that this, this is the year you will finally get your life together.
But how do you get your sh*t together without overhauling your entire routine and color coding your planner? Enter: these life hacks. From working out to actually cooking dinner, these tips can help you become a better version of yourself...no color-coding required.
1. Actually Start Working Out
Try doing a ten-minute ab workout three times a week, or even take a walk around your neighborhood every day after dinner (invite your new roommate to come with you -- it might be a good way to get to know them).
2. Create a Budget
Apps like Mint can help you build a budget right from your iPhone. If you need more help, you might be able to speak with your school's student money management center (Utah students can set up an appointment here).
3. Make a First Aid Kit
Use this as a simple guide for what items to buy next for your basic first aid kit.  You can make your own first aid kit without breaking the bank by picking up one or two items during your next few trips to the grocery store. For example, the next time you go shopping, you can pick up a box of Band-Aids, and save the gauze for the trip after that.
4. Start Eating Healthy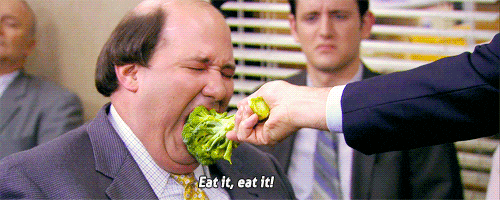 Wanna stop 10:00 pm snack binges? The easiest solution to preventing a late night fast food run is starting the day with protein. I like to go with scrambled eggs and milk, but you could also try peanut butter toast, a protein bar, or even protein pancakes.
5. Make a study schedule
Try to get into the habit of heading straight to your favorite study spot—your favorite building on campus, the library, a cozy coffee shop – right after you get out of your last class for the day. If you need more enforcement, you can always block out study time in Google calendar and have your phone send you reminders.
6. Drink More Water
Refill your water bottle right before class, and drink your water during class so you don't have to lug the water bottle on your way to your next class. This gives you some incentive to actually drink the water in your water bottle. 
7. Clean Out Your Closet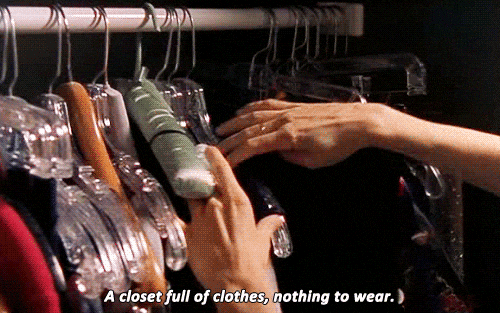 Grab everything you haven't worn in the last year and pack it in a box. Stow the box away, and wait a month or so to see if you miss anything in your old wardrobe before selling or donating your clothing. Chances are, you won't even notice your old clothes are gone.
8. Go to bed on time
Set an alarm (or multiple alarms) on your phone to remind you when to go to bed. This makes it easier not to get distracted in an Instagram clickhole or the next episode of Game of Thrones right before you need to hit the hay.
9. Ward Off Study Distractions
Two insane tips for the night when you just can't be distracted. First, do your work on a campus computer at your school's library. It doesn't have any of your social media accounts bookmarked, making it harder to procrastinate. Second, turn your phone on airplane mode or do not disturb. If there's anything that will stop you from snapping your crush every minute while writing your term paper, this is probably it.  
10. Start Cooking
First, buy this crockpot – it will probably cost you less than last weekend's brunch. Then, make a recipe like this great taco chilli. It makes a family portion that will likely keep you fed for the entire week.  
And there you have it! Ten easy ways you can get your life together without a complete life makeover. Let's crush it this semester, collegiettes!