I think we all agree that the holidays are the designated time of year to treat yourself. At least for me, sometimes this entails spending my money on things I simply don't have the funds for and telling myself not to worry because it's the most wonderful time of the year. When workout classes were still up and running pre-pandemic last December, I indulged in a Soul Cycle membership that cost… you know what, it's probably better if I don't expose myself like that. All I'm going to say is I wish the Struct Club App 25 Days of Fitness existed back then, because I could've saved my checking account from some serious damage for workouts that are just as fun, effective and – most importantly – free.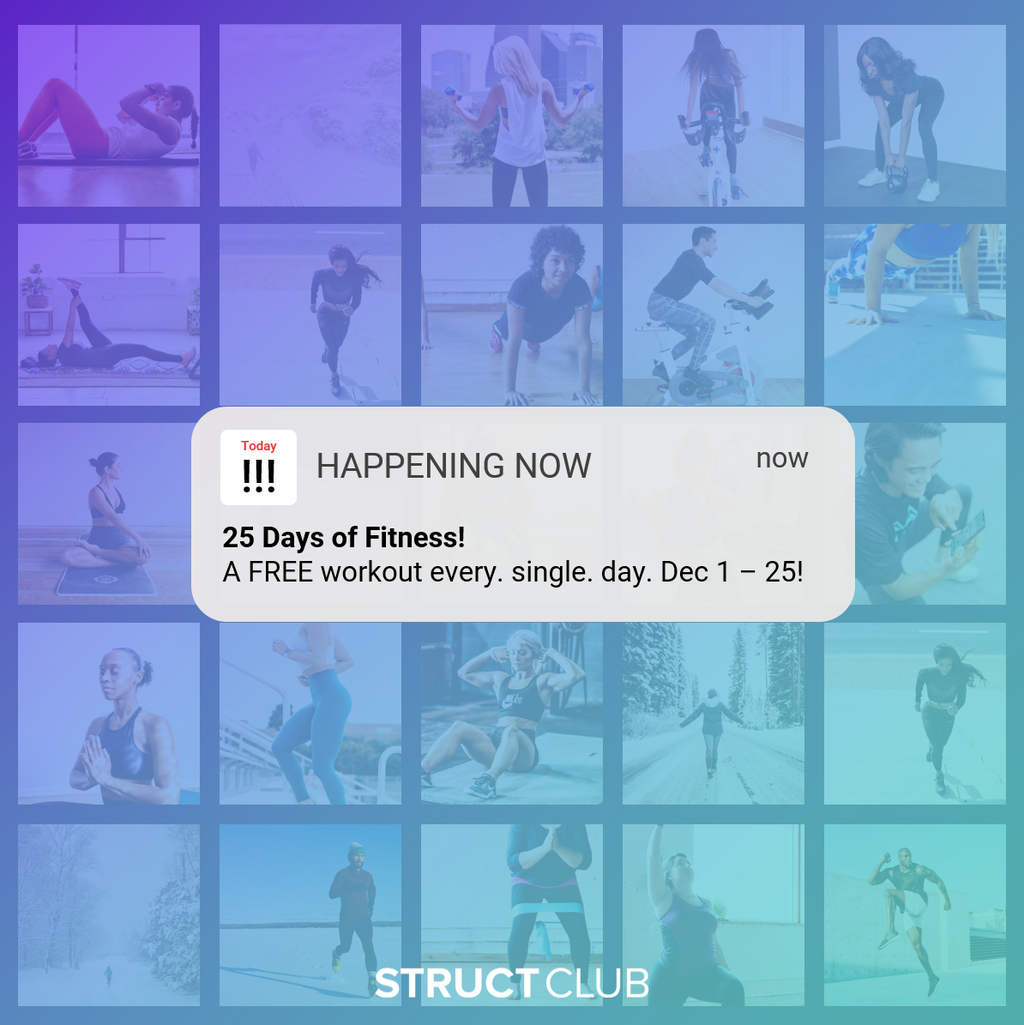 The app launched their 25 Days of Fitness program on the first of the month, which provides a free mini workout every single day of the holiday season. It's like those trendy workout classes that IG models go to all the time, except it's your living room and you're saving money. Best present ever?
Struct Club specializes in bringing their users workouts that they'll actually enjoy, specifically choreographed to the beat of the music just like popular workout classes. Music-synchronization in workouts is scientifically proven to enhance performance and habit-formation, and it also makes the experience as enjoyable as feeling the burn in your muscles possibly can be – and the results of that are clear with their loyal users. Their featured instructors represent diverse backgrounds and offer professional skills in spinning, running and even strength training. Basically, they've totally got you covered.
Each day of fitness workout is available for 48 hours after their initial release for you to complete, and each has a pumped up mix ranging from holiday favorites to your favorite early 2000's throwbacks. It could go from "Santa Baby" to "Kiss Me Thru The Phone" like that. The possibilities are truly endless. 
Struct Club prioritizes making sure your whole body is being worked for even, consistent progress and results. Here's a sneak peek of what you can expect throughout the week: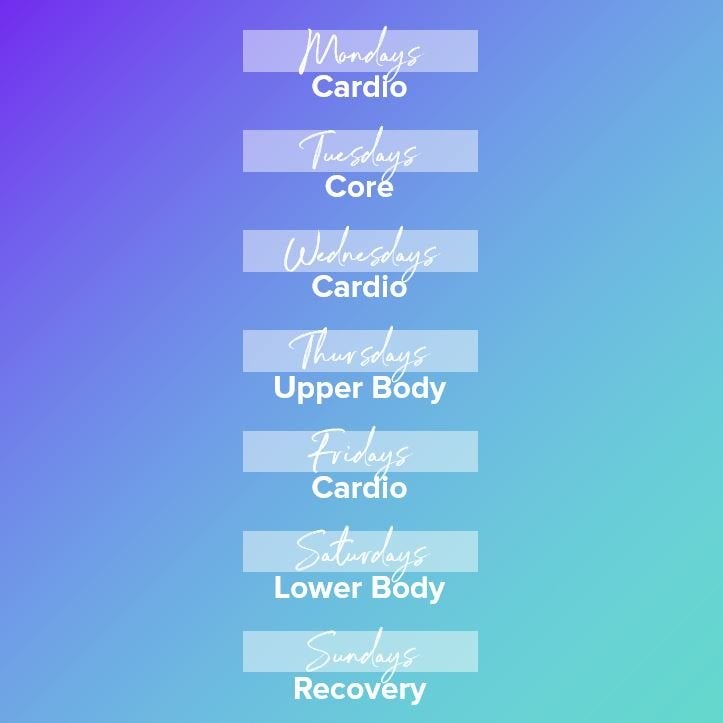 Get over to the App Store to download the Struct Club app and get on that grind. Happy holidays, and happy sweating!