Whether you're busy being a superstar intern, cranking out essays for your summer classes or putting in a hard day's work at your mimimum-wage summer job, you definitely deserve a break. Those long hours of work can take a major toll on your mental health, so invest some time in some R&R for your own happiness's sake!
We at Her Campus know what hard work is like–we've just put on a super successful National Intercollegiette Conference (thanks to a lot of help from collegiettes like you!), and we're all about treating ourselves for a job well done. Check out how Her Campus treated their employees to the best relaxation time ever, and how you can treat yourself the same after all your hard work!
1. Say yes to some sweets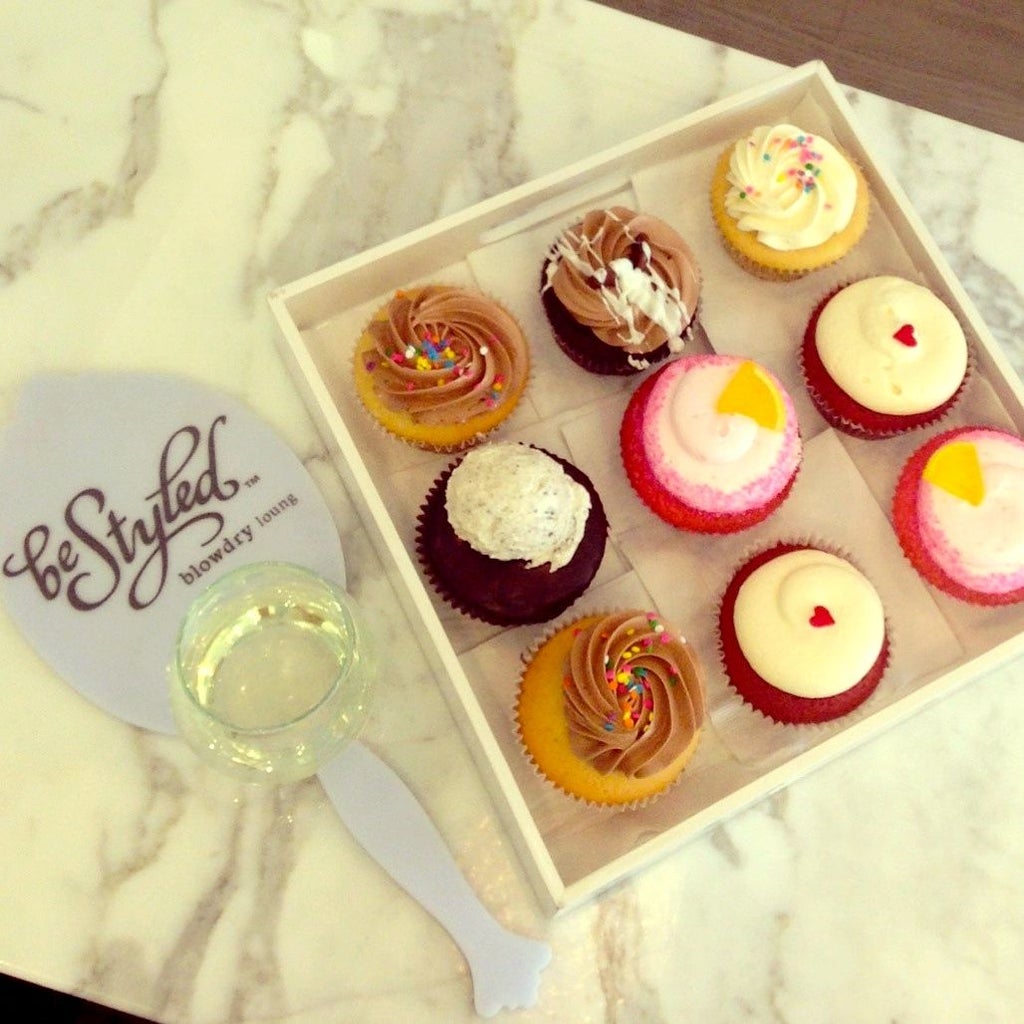 Okay, so cupcakes aren't exactly one of the foods that will keep you super healthy all summer long (but we dare to dream). Still, a cupcake a day keeps the stress at bay–or at least, a cupcake every now and then does! Indulging in something sweet as a reward for hard work is a great way to provide yourself with positive reinforcement. Plus, satisfying your sweet tooth cravings can help you unwind. We were so excited to choose from all the pretty cupcakes from Treat Cupcake Bar in Chestnut Hill; it may not have had quite the same thrill of, say, shoe-shopping, but it came close. We can't think of any better way to treat yourself than with, well, a treat!
2. Pamper yourself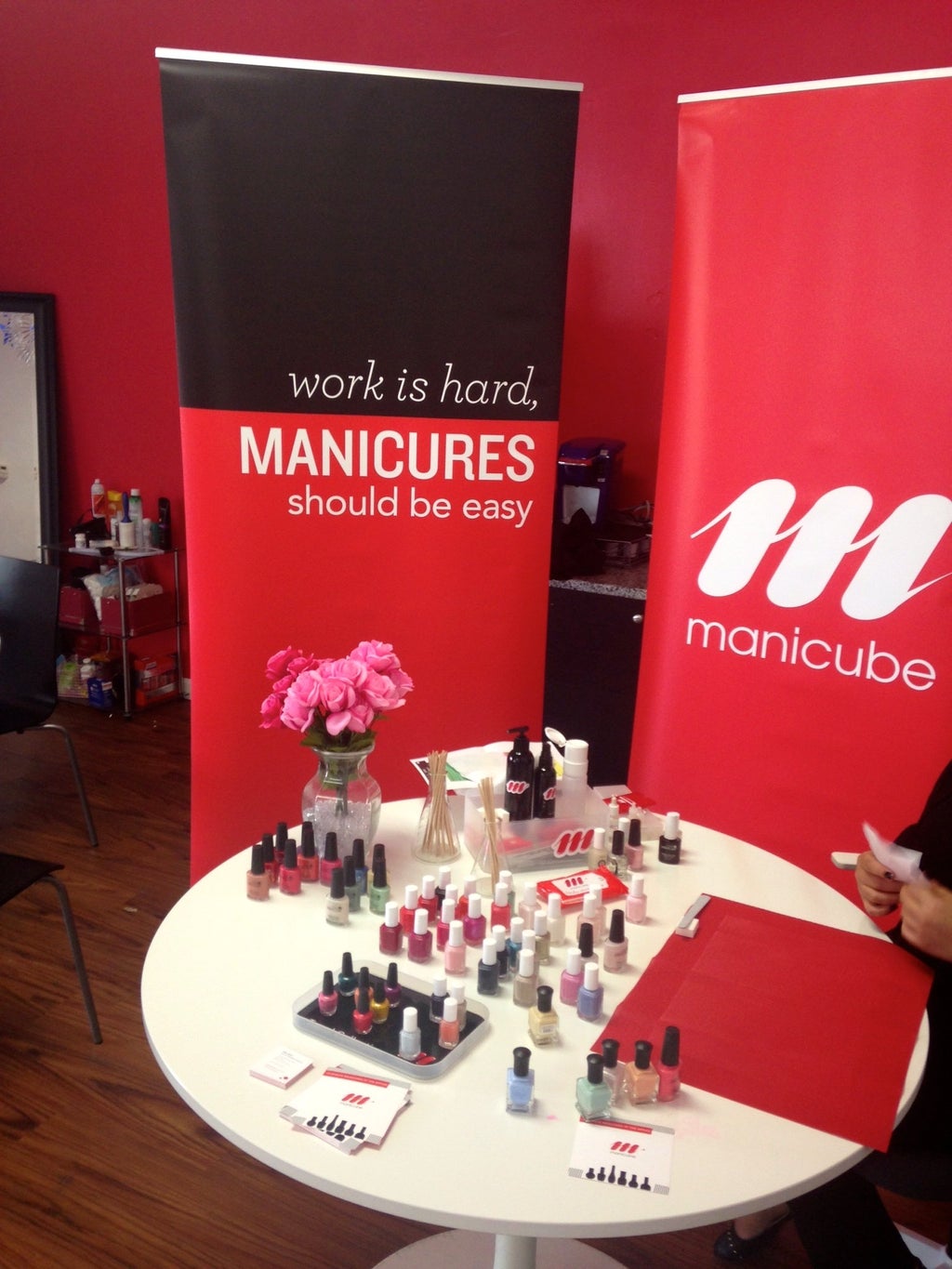 When you're stressed and struggling to stay on top of your work during a hectic time, the last thing on your mind is primping and pampering yourself. All the more reason to give yourself that gift once you have a second to step back and relax! Our lovely Her Campus founders decided that it was time for all of us to give ourselves some TLC, so they called in Manicube, which offers quick (15 minutes!), high-quality manicures to busy women at their places of work. In addition to your typical brands like Essie and OPI, Manicube also offers polish from the Deborah Lippmann and CND Vinylux brands. Nothing beats taking a break from crafting emails to score a cute new nail color and a much-needed hand massage!
Even if you aren't able to get free manicures at the office (understandably), you should still take time to pamper yourself. Set aside a night this week to give yourself the spa treatment; call some friends (or fly solo), choose a chick flick (may we recommend Legally Blonde, the ultimate manicurist appreciation movie?) and give yourself a DIY mani/pedi. During that time, turn off your email notifications and try to think about anything but work–unless of course you're reliving your accomplishments! That personal spa treatment may not wash away all of your work worries, but it will definitely help you clear your head and take a step back from the stress so that you can approach it with fresh eyes (and to-die-for nails!).
3. Get dolled up
While pampering yourself with a mani/pedi is a great way to unwind after a hard week, it's only the first step towards looking and feeling your best! While you're in the makeover mood, give yourself a chance to get dolled up. For us at Her Campus, this meant wearing some of our fave wardrobe choices (time at last to break out that trendy blue leather skirt!) and heading to Be Styled, a blow-dry bar that took us from drab to fab (seriously) in no time flat. We left with old Hollywood waves, beachy curls, and lift and bounce to rival Brigitte Bardot!
Most of us don't bother to treat ourselves or get dolled up like this on the reg–generally, we save stylings like this for bi-annual haircuts, some sorority formals, and, well, prom (So, clearly not often enough!). Don't save these special treats just for big events; making yourself feel special on an ordinary day is an even better gift to yourself, and one that's sure to wash the stress away! For one, you'll score yourself an amazing head massage (can this last forever, please?), and you'll walk away feeling like you're red-carpet ready. Whether you rock your fabulous locks on a hot date, a dinner trip with friends, or just the next day at your internship, you'll be feeling like a confident collegiette, all thanks to your hard work that past week.
4. Fuel up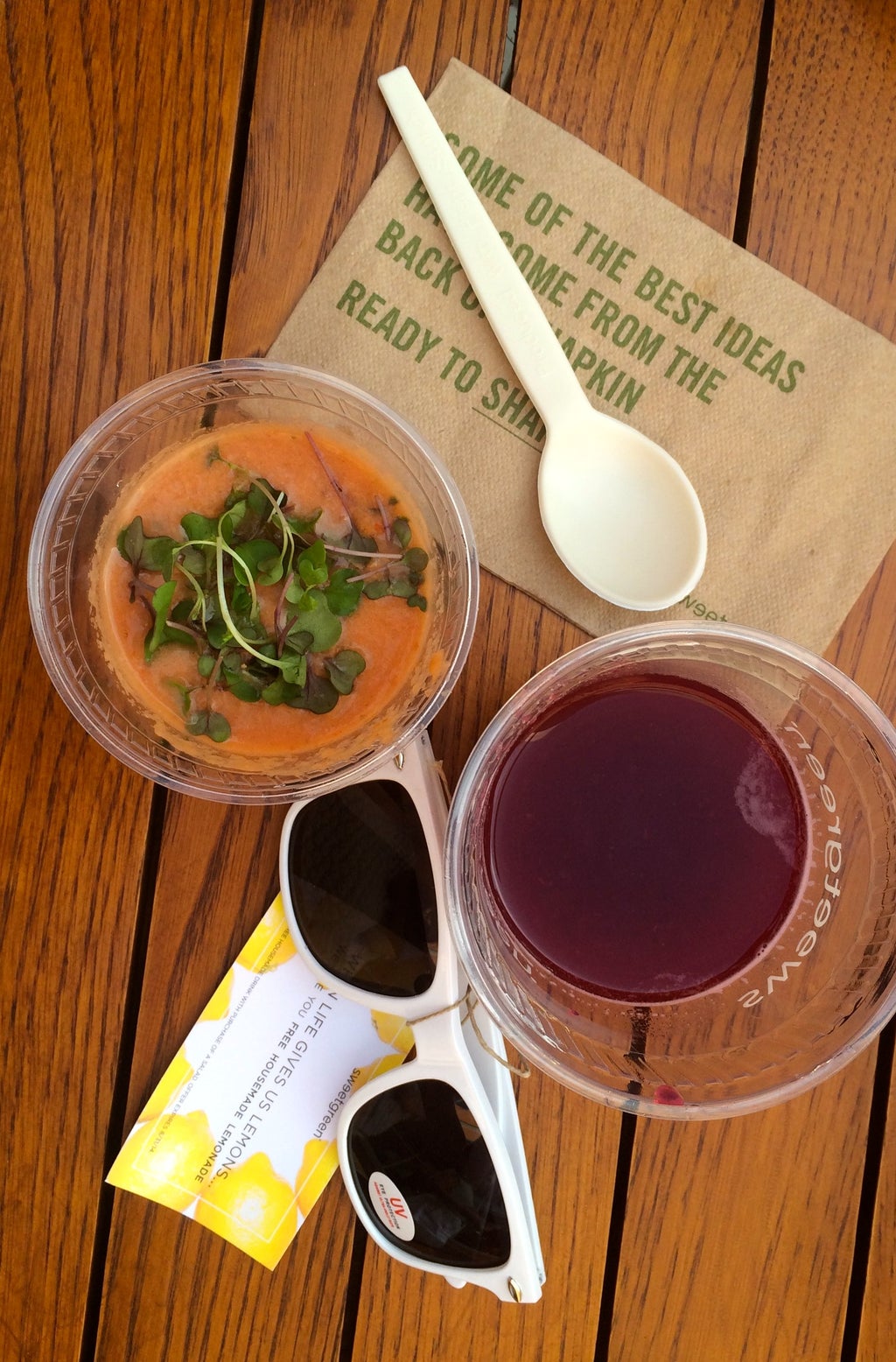 As much as we'd like to believe that cupcakes make for the perfect stress-reducing diet plan, we know deep down that sugar and spice (and everything nice) aren't quite enough for keeping our bodies running smoothly during crunch time. When you're feeling the heat at work or in school and need a breather, make sure you're turning to healthy options so that you feel energized and awake when you need it most. To fuel up, the Her Campus ladies hit up sweetgreen, which sources local and organic ingredients from farmers they know and trust to create delicious salads, yummy gazpacho, seriously awesome blueberry lemonade and more.
At the end of the day, if you aren't fueling your body right, you won't be ready to tackle your hard work with your usual go-getter attitude, so giving yourself a balanced, healthy meal is one of the best ways to shake off the stress (and prevent yourself from facing even more in the future!). Strapped for time? Take the stress out of healthy eating with these five healthy meals you can make with a microwave.
5. Get some fresh air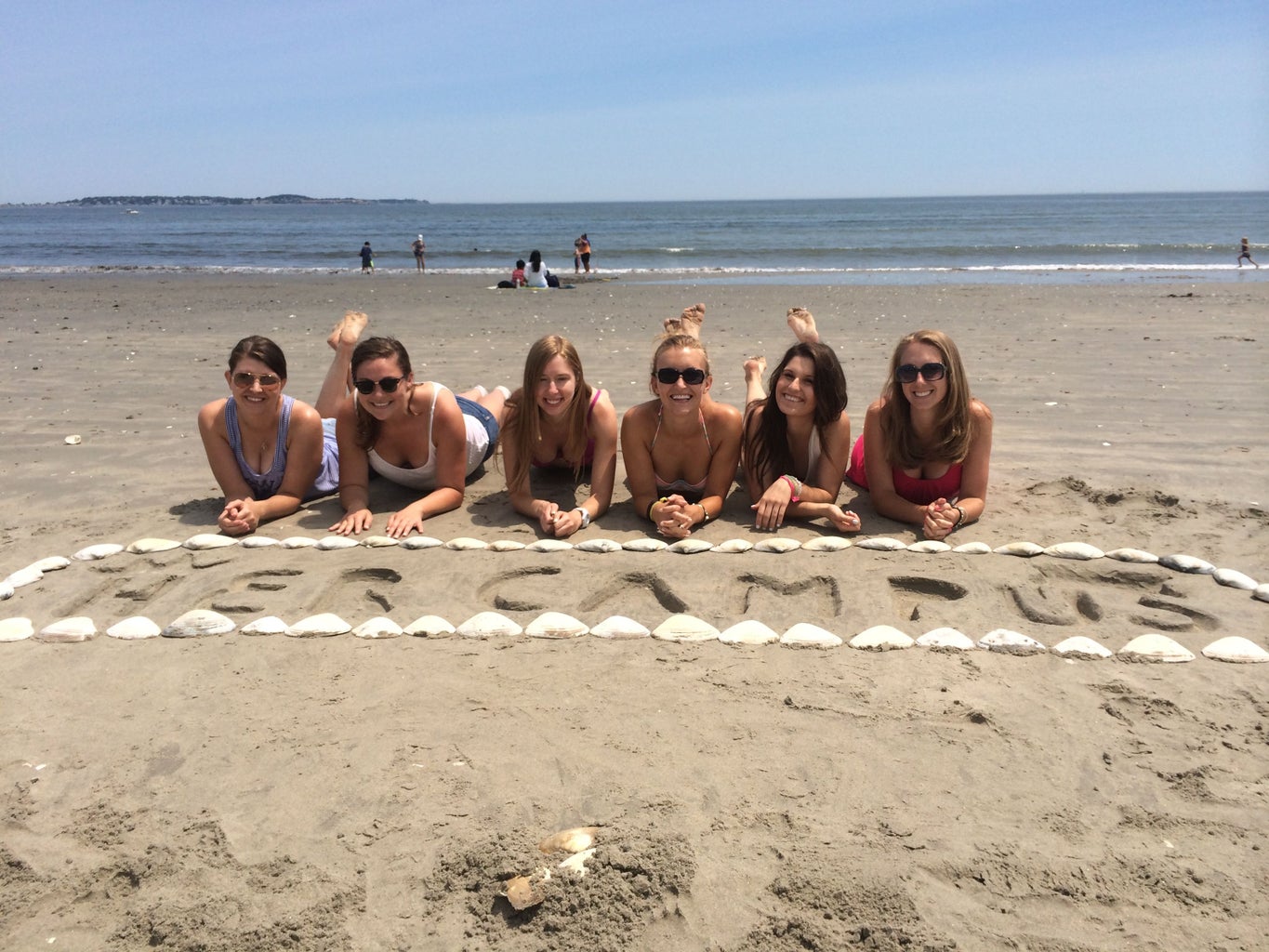 With all of your work piling up, it may be hard to remember (or at least take advantage of) one majorly important fact: it's summertime! Don't miss out on the sun, sand and surf when you have the chance to be outdoors, especially if your summer job or internship is keeping you inside an office during the work week. You don't want the season to go by without you thinking the 11 thoughts every girl has at the beach–talk about FOMO!
To treat ourselves after all of our hard work for the conference, we at HC took a day off from office work to hit up the beach as a team. Our founders know that R&R almost always includes getting some fresh air, so the beach trip was an obvious choice! Soaking up some Vitamin-D, wherever you are in the great outdoors, is one of the best ways to let your worries go. Whether you take a hike, go on a summer adventure with friends or just read a book while sitting at an outdoor café, make sure that you're giving yourself enough time to enjoy that fresh air (Sunscreen is obviously a must, but that's pretty much the only thing that you're allowed to worry about during those blissful moments of uninterrupted, no-emails-allowed "you" time).
As collegiettes, we work hard and always get things done, but we can't forget to take well-deserved breaks in the process (You know you've always wanted an excuse for a spa day, anyway…)! Treat yourself after a tough exam, after a long week or whenever you're feeling particularly proud of how amazing you are at what you do. Don't make it stressful; set aside time that actually works in your schedule, and then commit to taking that time to unwind, no matter what. That way, you won't feel like "you" time is just another meeting you have to pencil in. So take it easy, and take a cue from HC–treat yourself to some TLC!