Fellow beauty enthusiasts, rise. Between all of the Prime Day makeup deals, and all of those iconic Barbie collaborations, I know that all of our pockets are hurting. Now, I don't mean to put salt into your buyer's remorse-inflicted wounds, but a fan-favorite product came back on the market on July 12. The good news, though? It's officially here to stay. That's right, the rhode Vanilla Peptide Lip Treatment is no longer a limited-time thing, and you can buy it, like, RN.
If you're unfamiliar, rhode is a skincare and beauty brand founded by trendsetter and Gen Z it girl Hailey Bieber. The brand emerged in June 2022 and, since then, rhode has been a powerhouse in the beauty space. From the viral Glazing Milk to the Holy Grail of lip products (the Peptide Lip Treatment, IYKYK), rhode carved out a spot in the beauty collections of millions. So, naturally, when the Vanilla Cake flavor of the Peptide Lip Treatment came and went, fans of the brand were demanding for the product to become a permanent staple — and their manifestations delivered.
On July 12, rhode re-released the Vanilla Peptide Lip Treatment ($16) with "all-new head-to-toe glossy packaging" with the same award-winning "efficacious-proven formula" packed with peptides. According to rhode, the treatment smells like, "a slice of fluffy cake" while delivering pillowy soft and naturally plump lips. Yup, I'm sold — I'll take 10!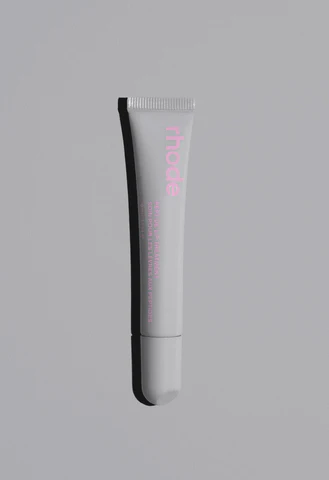 Additionally, rhode's new campaign for the product features rising model and internet celeb Gabbriette Bechtel, who also starred in campaigns for SKIMS, Bottega Veneta, and Heaven By Marc Jacobs. However, you may have seen her cooking content on TikTok, too. I love to see the internet girlies win, TBH.
So, whether you're planning to splurge on rhode during your Prime Day shopping, or you're waiting for your next paycheck to come before buying another beauty product, just remember that the Vanilla Peptide Lip Treatment is officially here to stay. BRB, making one more purchase — then, someone take my credit card away from me.