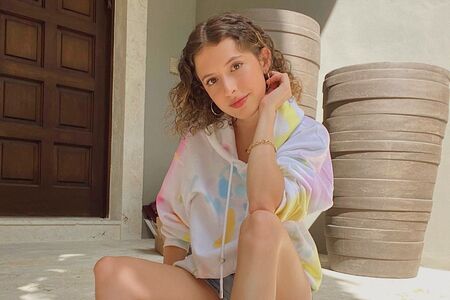 Photo Courtesy of Aliya Hollub
When I Channel My Grandpa's Style, the Results Are Timeless
Fashion has embraced moms, dads, and grandmas alike with mom jeans, dad hats, and grandma pearls all trending among Gen Z. But I've noticed that one member of the family is continually missing: no credit has been given to grandpa.
In my family, my grandpa isn't grandpa — he is Papa. Everyone including my one-year-old nephew to work colleagues knows him by this name. Papa is stern, stubborn and stylish, with no regard for others' opinions of him. He has bleached white hair, slight wrinkles in deeply tanned skin, a devilish grin — and all of him exudes a timeless cool factor. Papa isn't one of those old grandpas you stare at in the park with hopeless eyes, groaning awww, he's adorable. Instead, you gaze at him perplexed, and question what about him is so cool?
Here is Papa for evidence. Circa 1970. No white hair, but as cool as yesterday, today, and tomorrow.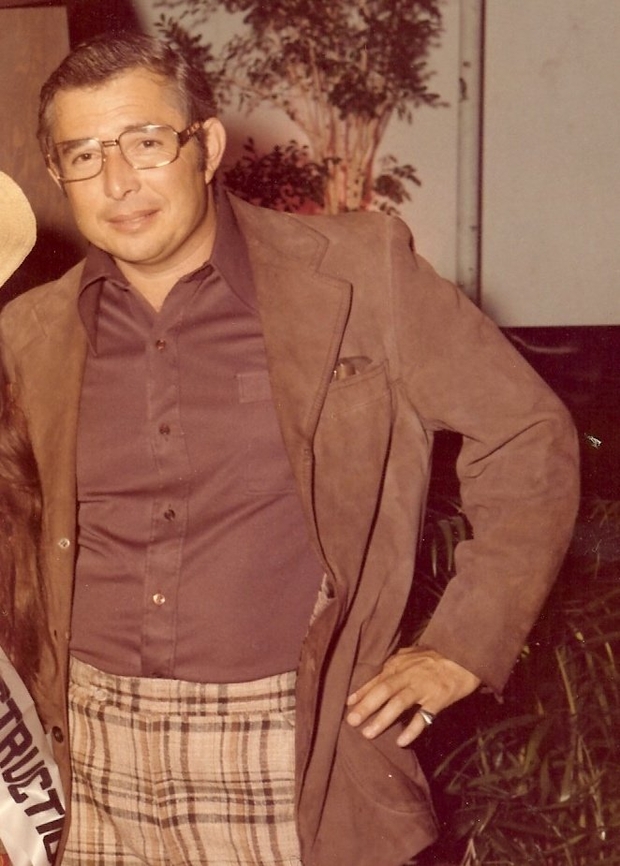 Although some may contend that grandpa style is one of the countless ugly fashion trends, I am here to defend and celebrate my Papa's style. Just because someone or something is old (87 years old perhaps), does not mean they are not more fashionable than you.
Family is so important, and those who raise us impact the way we dress. I decided to dedicate some time to incorporating the style and spirit of my Papa in my own wardrobe. Below, here are a few ways I integrate my Papa into my personal style — and if you want to take some fashion inspiration from your family members, I've got some advice for you too. 
Pjs, But Make It Fashion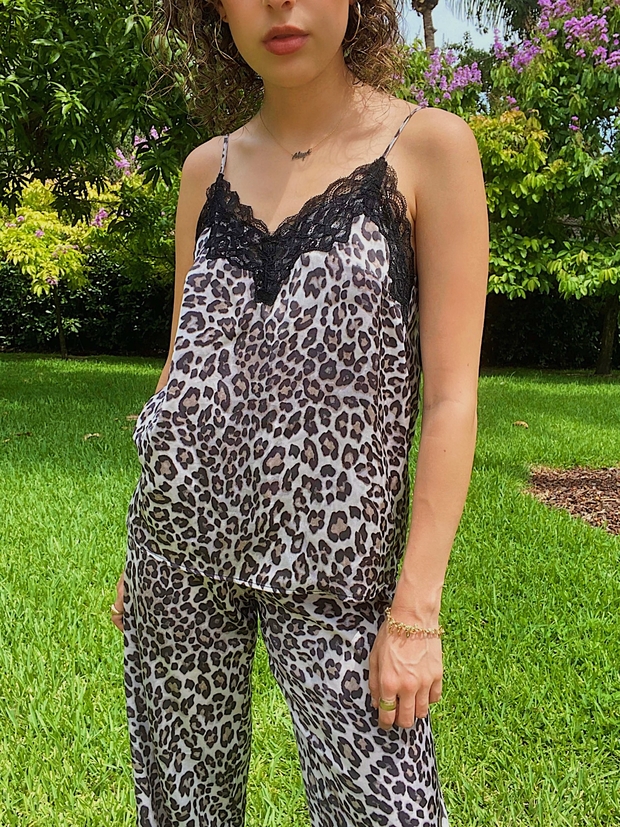 Long before 2020 trends, my Papa has worn loungewear as his statement piece at all hours of the day. In his eyes, a silk lounge pajama set turns more heads than a bold tuxedo. Each of Papa's lounge shirts have sharp collars, so he is technically always dressed for business casual.
Utilizing pajamas for multiple purposes is not only smart but sustainable. Papa has been embracing sustainability in his wardrobe ever since (if not before) my first steps.
Heavy Chains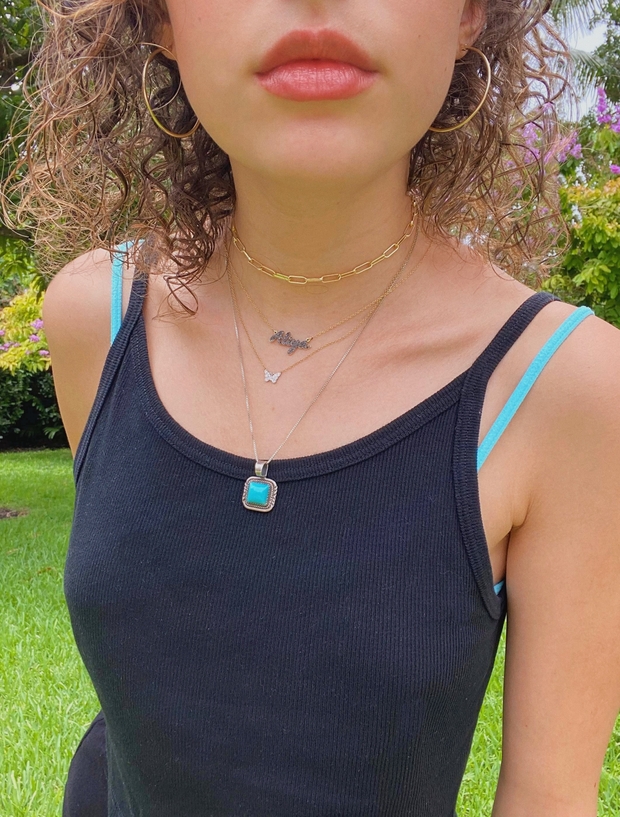 For Papa, his massive Star of David chain swings like a pendulum across his chest. (He is never afraid to show off what he believes in, and that is something I will always admire.) His heavy chain translates to multiple small chains in my own accessory arena. Layering is key here, and whoever said gold and silver don't mix was completely irrational.
Papa also incorporates thick jewelry on his pinky. His gold coin statement ring intimidates all. I too wear a chunky pinky ring, but on my index finger (less intimidating).
Big Sunglasses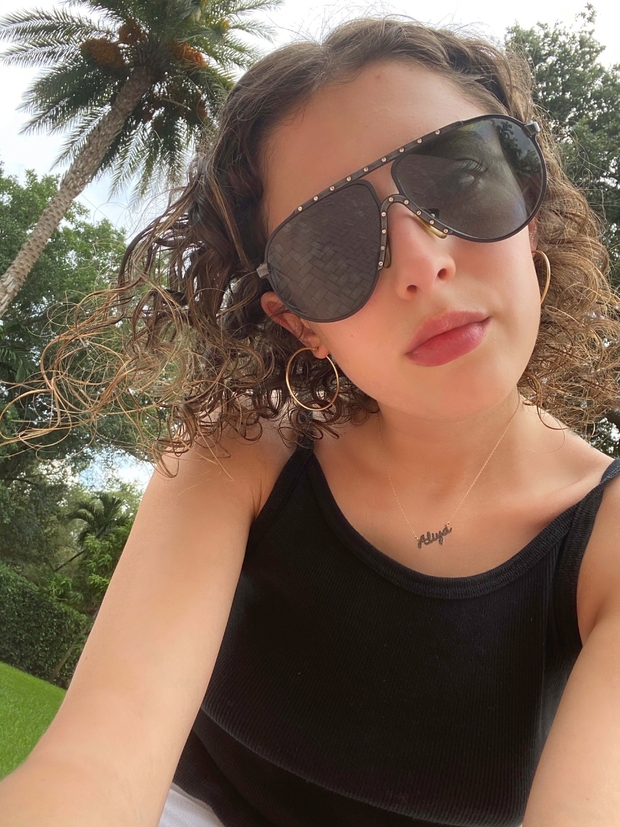 Papa's retro caramel sunglasses are his 7 p.m. accessory. As he stares into the distance, I catch my reflection, and think to myself "Jeez, I hope one day I am the cool grandma."
Due to what my dad calls "my small brain" (and therefore, small head), all sunglasses overpower my face. I try to embrace this out-of-proportion-look with ease.
Button-Down Shirt —All The Way Buttoned Down
Papa never hides his belly from the public view. My fingers cannot resist a squish of his ridiculously tanned abdomen. Once I squish him softly he whispers back to me "It must be jelly, cuz jam don't shake that way." I laugh softly, telling Papa that I adore his tummy. He constantly tells me if he were young like me he would proudly flaunt his skin (and his belly). In turn, I think my old-fashioned grandpa is begging me to show off my belly button to the world.
Another thing: Papa actually puts things in his shirt pockets. I feel as though our generation has completely disregarded that shirt pockets can, you know, hold things. From jet black ballpoint pens to mini Band-Aids, Papa is always prepared.
Baggier The Better
Papa is what Italians call "Don." Within my family's not-so-frightening mafia, Papa is the leader, the boss. Although he will not confess so, his baggy clothes are equivalent to a bulletproof vest. Papa's toughness translates to his clothes' bagginess — the inability to see him. Although his linens hang delicately, they serve as a barrier to his enemies.
Even though I consider my style quite feminine, there is something sexy about baggy clothing. It provides some mystery (just like it does for Papa). You know my body is there, but where is it? What does it look like? You have to keep the admirers guessing and guessing.
Socks And Socks And Socks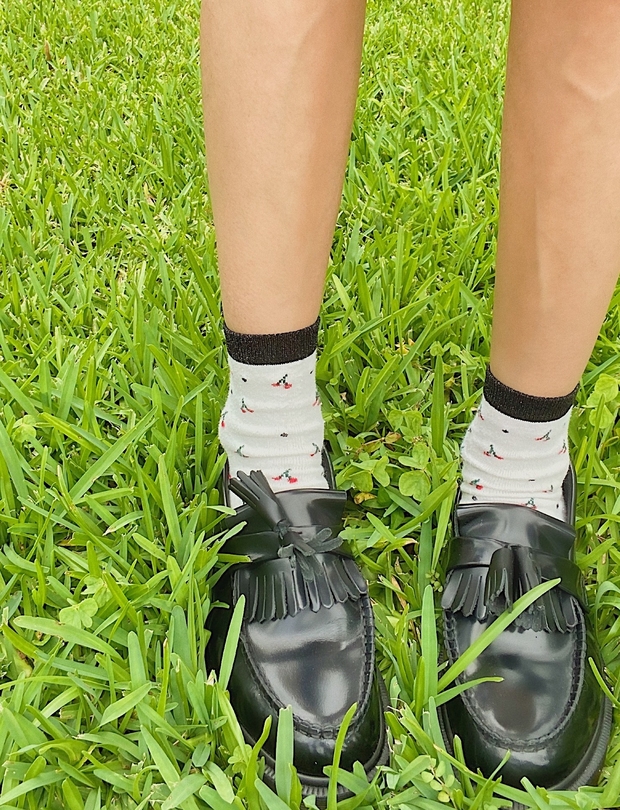 I am a firm believer in The Sock, and Papa is too. Papa values every item he wears, even if it's covered by a long khaki pant leg. He wears a multi-striped sock or a simple Tommy sock with all shoes, including loafers, sandals, and sneakers. 
My take on the striped socks for summer is fruit-covered socks (note: the cherries).
The Attitude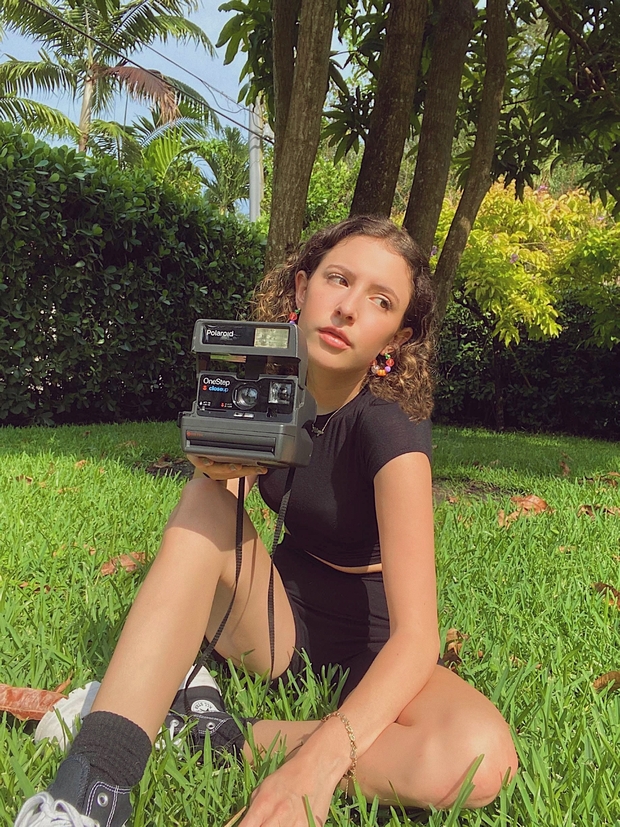 You can't successfully wear an outfit if you do not have the energy or the attitude to match it. Papa has never given up on his style. He has mastered the art of everyday comfort, yet maintains an effortlessness about him. He is truly an enigma.
I often catch myself staring at him, watching his subtle movements, trying ever so desperately to mimic his attitude. Hand in the pocket. A dimple slowly surfacing his cheek. White strands of hair parted with perfection.
If not your grandpa's attitude and style, find another family member to emulate. Oftentimes, this involves deep observation and unconventional application. Next time you have a family dinner, take a stroll in the closet, look through photo albums — trust me, you will be surprised (and deeply inspired). 
In my family, the case is closed. No one screams relaxed summer style more than my 87-year-old grandfather. You too can channel this grandpa style. With Father's Day finally here, what better way to celebrate your grandpa than by looking just like him? I just hope and pray that if I am lucky enough, the apple doesn't fall far from the tree. I can't be jealous — Papa has had a lifetime of experience.
Let's be honest, some trends never go out of style, and my Papa is one of them.