If I asked you who your style icon is, who is the first person that comes to mind? Is it Princess Diana for her unapologetic style, or Dennis Rodman for changing the notion of masculinity through his street style? Mine is my mom. I love looking back at my mother's old photos and seeing her style. I still admire her closet full of trench coats, turtlenecks, and button-ups.
You don't need to be into couture fashion to be a self-confessed fashionista. When I look around, some of the most stylish people I know are just everyday people, and one of those people is my mom. My mom's style was effortless. I tend to find parts of her style from the '90s in my personal style today. Before I was even a thought in her head, my mom was a fun, stylish 20-something from a small town. She always tells me stories about her cousins coming in town from Miami and sharing outfits before going out. 
So, I took on this fun challenge of channeling my mom's '90s outfits. Growing up, people always told me I was my mother's twin, so now I really will be. I thought back to those old photos and the clothes she had tucked away in her closet. I thought about the story behind every piece of clothing or jewelry. Clothing holds memories and I wanted to embrace every single one. Fashion is always moving forward, but sometimes admiring fashion from the past is just as fun as shopping for the latest trends. My mother's style will now live on forever in my wardrobe.
Cozy turtlenecks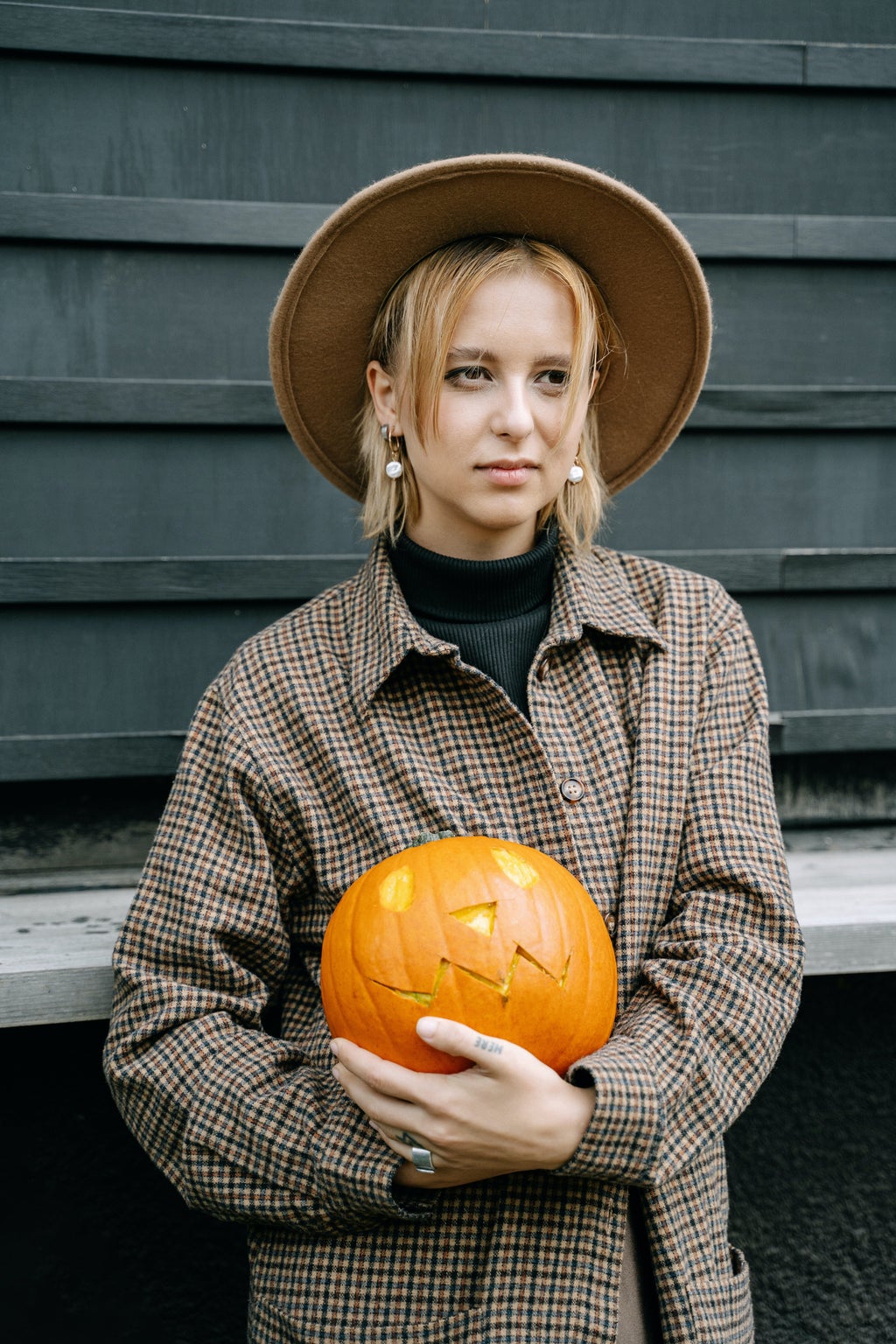 When digging through my mom's closet, I found plenty of turtlenecks to last me the next couple of winters. This cozy top inspired me to purchase a few of my own, including a turtleneck dress. To add to this top, I remember my mother owned a pair of gold statement earrings, so I added a pair of thick gold hoops to my jewelry arsenal. 
Statement coats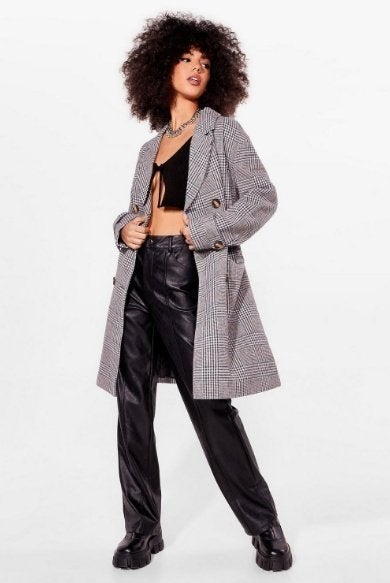 I experimented with my mother's houndstooth patterned coat. I never thought I would find myself wearing this pattern, so it was fun to try. Since the pattern stands out on its own, I let it do the talking. I paired it with an all-black outfit, including leather leggings and platform boots with a black beanie. 
Classic button-ups
My mom was the queen of button-ups. My favorite photo of her is in a yellow button-up shirt tucked into light wash mom jeans out on the dance floor. Like I mentioned before, my mother's style was effortless but she made it look like a million bucks. My mom owned a button-up shirt in every color from purple to green. To channel her style, I wore a striped oversized button-up shirt to channel this trend tucked in a pair of jeans and strappy kitten heels. 
Graphic tees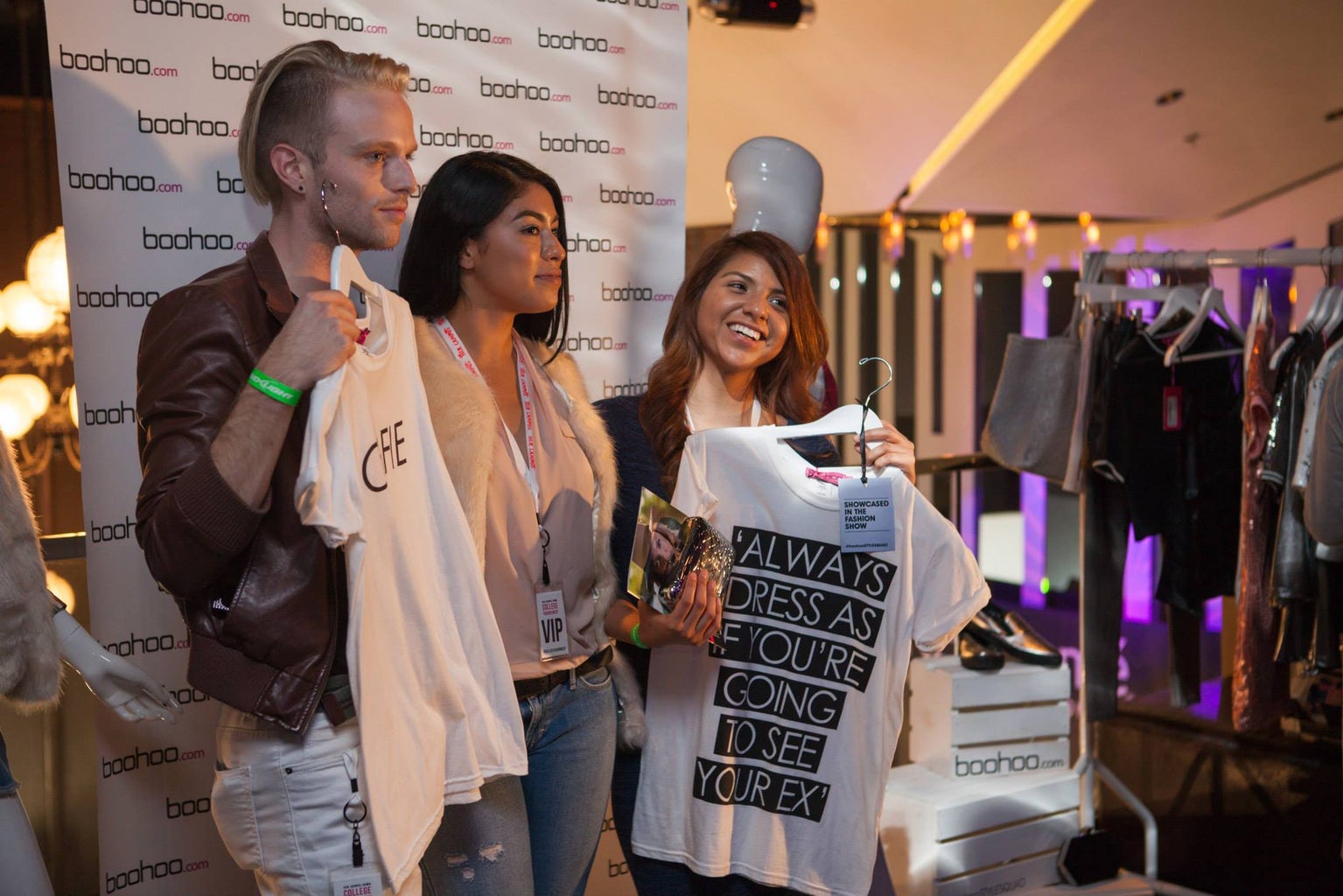 Last is the big graphic t-shirt. My mom still rocks this trend to this day. Inspired by groups like TLC and Salt-N-Pepa, my mother didn't mind throwing on a big t-shirt with jeans and I'm here for it. I paired a vintage t-shirt I thrifted with mom jeans and Air Force 1s to get the '90s look. 
Even though I was born in the 2000s, I loved paying homage to the '90s with this challenge. If you're still stuck in quarantine or just stricken with boredom, I encourage you to dig through your parents' boxed-up clothes and I bet you can find something to prove that they were once cool! I'm excited to see what our kids will be digging up years from now. Face masks? At this point, probably.