Galentine's Day: Celebrating the Most Important Women in My Life
February is the month of love, sweethearts, and romance due to Valentine's Day landing on the 14th of the month. People tend to have mixed reactions about Valentine's Day, but I could not care less about it. I have always been against February 14th because I believe that no one should feel obligated to show affection to their partner and express how much they love each other on one specific day of the year. Why are we not celebrating love daily? Is it really necessary to have one single day dedicated to just that? Maybe you do not agree with me, but that is my opinion. The more important question is: Valentine's Day? More like Galentine's Day!
According to NationalToday.com, "Galentine's Day is a holiday about joy, laughter, fun, and women". Originated from the TV show "Parks and Recreation", Leslie Knope quotes, "Oh, it's only the best day of the year… Ladies celebrating ladies. It's like Lilith Fair, minus the angst. Plus Frittatas". Galentine's Day started about 10 years ago and while it is not an official holiday, it is the superior national holiday when compared to National Pizza Day, Baking Day or whatever else crazy holidays there are. Celebrated on February 13th, it is a day to get all dressed up, go out and get drinks, all while showering your favorite ladies with love. It is a day all about women getting together and celebrate their friendship in fun ways.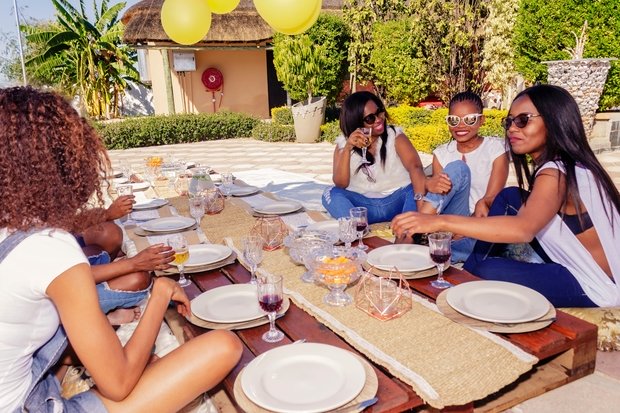 Unsplash
In the spirit of Galentine's Day, this year I decided to celebrate the most important women in my life. I have some of the most amazing women in my life and they deserve to be recognized and discussed because, without them, I would not be who I am today. 
My Grandmas
You are the rock that holds our family together and I will always be thankful for that. You love me and everyone else with your entire heart which is a love that cannot and will not ever be replaced. You have shown me how to find strength in my struggles and showed me how to handle obstacles with dignity. From shopping trips, baking nights, and summer vacations, you have given me memories that I will never forget and will always be the most treasured moments in my life. You are always willing to help me in times of need and I know that you always have my back when it feels like no one else does. I can always rely on being there for me because you are like my second mom. For as long as I can remember, you always encouraged me to do whatever makes me happy and whatever that I get enjoyment in which is exactly what I continue to do every day. Thank you for everything you have done for me to get me where I am today, I cannot and will not ever be able to thank you enough. 
My Aunts 
You have been by my side since the day I was born, and you undoubtedly shaped me into who I am today. From getting my first boom-box and iPod as a child, you kickstarted my music obsession which surprisingly helped me through some tough personal times and also helped me learn to be strong through difficult instances. You are someone that I am not afraid to open up to about various topics because I know there will be no judgment. As I grew up, you taught me to not be ashamed of who I and embrace who I am by going out into the world and being the best at whatever I set my mind to. You have shown me how to be the creative, hardworking, and optimistic person that I am today which has opened up the most amazing experience opportunities that I am beyond grateful for. You are always willing to help me with whatever I need at any given time which means I never feel alone and defeated. Thank you for teaching me how to believe in myself even though sometimes I want to doubt myself. You have been an immense influence in my life and always will be.
My Sister
Even though we tend to argue with each other more than we get along, you have been one of the most important individuals in my life. From your crazy One Direction obsession to your wish of marrying Niall Horan, you are someone that is not afraid to express your passions for what interests you and I adore you for that. You are the person that will listen to everything I have to say and rant about, with absolutely no judgment (well, sometimes). Not only that, but you also treat people with kindness like it is your job, always make me laugh in times when I need it the most, and are always up to doing anything with me, especially stupid things. Only the brave will do things that we know we should not do. You have allowed me to be the big sister that I always wanted to be when I was little, and I would not want it anyway else. You are perfect in your own way, so please do not ever let anyone tell or convince you otherwise. Be fearless with everything you do and follow your heart because you are golden. (I hope you caught up on all of the Harry, Niall and Louis song references)
My Mom
Last but certainly not least, the most important woman of them all: Mom. You have been my role model that I have looked up to since I was a little girl for the incredible and inspiring amount of love, passion, and determination that you put into everything that you do is. Growing up, you always told me to be confident in myself and follow my heart which is what I am doing today. Without you, I would not be my happy self and probably would still be majoring in something that I had no interest in and passion for. You are my number one supporter in everything that I do, and you always encourage me to go above and beyond the expectations that people have for me. You are someone that I tell absolutely everything - the good, the bad, and the ugly – because I trust that you have my back and will not judge me for anything. You are amazing at everything put your mind to, always make it look so easy even though I know it is tough. You are the most amazing woman in my life, and I cannot thank you enough for showing and teaching me how to be the best person I can be, just like you are the best person that you can be. I love you to infinity and beyond.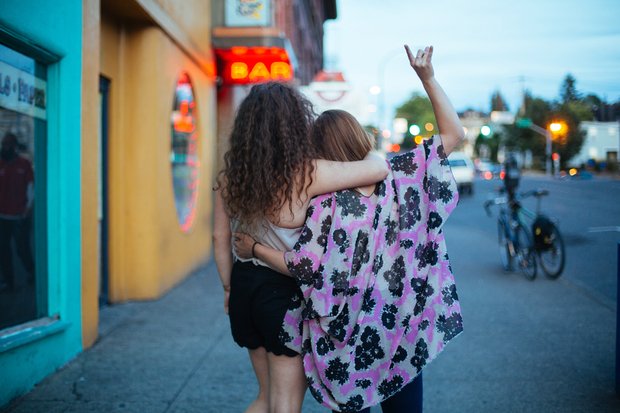 Breanna Coon / Her Campus
I am lucky enough to have such an amazing group of women in my family and I would not trade it for anything or anyone else. They are the people that mean the absolute most to me and I cannot imagine what my life would be like without the relationships that we have with each other. When people say empowered women empower women, they are kidding. The women in my family have shaped who I am in all different ways, they have always been the ones that I look up to because I know that if they can accomplish what they have, I know that I will be able to. So, this February 13th, aka the best day of the year: Galentine's Day, make sure you celebrate all the important women in your life and take a moment to thank them for the important role they play in your life.