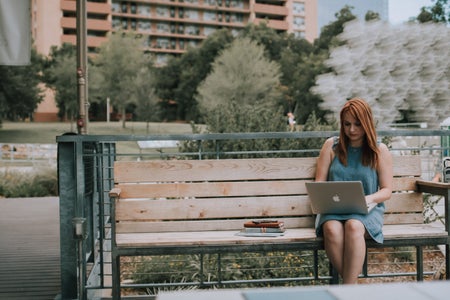 Planning for Summer in a Time When Planning is Extremely Difficult
Just because you don't attend classes on campus doesn't mean you're not a Dawg! You're probably intelligent, independent, and searching for the next best thing, just like the rest of us UW students. Other aspects of the world may have slowed down (if I say or hear the word "coronavirus" one more time I might hurl), but luckily, we don't have to. Here are some of my favorite ways to stay ahead of the game:
Acceptance and Analysis of Your Situation
Things have changed greatly, and just saying that makes me feel like a broken record. Accept that things have changed, and really feel that uncertainty. It sucks, right? Good, you've fully faced your frustration. What about your situation sucks, and why? Seriously, jot some notes down, and make a list.
Make a Plan
You've got a bunch of problems, and you're at peace with that. Fantastic! Now you can fix them. Write as many solutions – or even substitutes – for each problem that you've identified, and each aspect of your life that has been negatively altered through this unusual occurrence.
For example, ask for other job shadowing, internship, or job opportunities through all of the connections you have in your contacts. Slap something new on your résumé by writing a blog about your area of expertise, using a platform such as Blogger or WordPress. Tutor someone online. Start that YouTube channel and help others move forward with their lives in some way. Apply for grad school. Study for law school. Take a class online from udemy.com to find or further your passions.
You can even work on more personal goals, which will help you move forward just as much. Start improving your self-confidence, or getting in shape, or practicing ways to lower the amount of stress in your life. That way, when summer hits, when businesses reopen, and when new opportunities arise, you'll be mentally ready.
If you firmly believe that nothing will be quite as effective as the summer internship that was tragically canceled, that's okay. Still, you have to move forward, right? So, plan ahead! Seriously. You'll thank yourself later.
Execute
Right now these solutions are sitting on a piece of paper, in your planner, or on your white board. Stop worrying about everything and start crossing them off! You have everything you need.