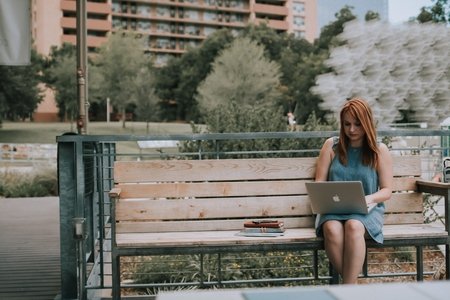 5 Healthy Habits to Pick-Up During Quarantine
While quarantine might seem like a drag, it's actually the perfect time to pick up some healthy habits. Take advantage of this time and look at quarantine as an opportunity to focus on yourself and your health! Here are a few healthy habits you might want to pick up during this time.
1. Drink Water: Drinking water has endless benefits. It helps to keep your skin clear, aids digestion, and so much more. So, why not pick up this habit when you have nothing else to do? Keep a full glass or bottle with you during the day and try to be mindful about sipping it! If you're not a huge water drinker, try adding lemon or mint to give it some flavor. 
2. Make Your Bed Every Morning: When you wake up in the morning, try hopping out of bed and immediately making it. By pulling the covers up, you'll be less tempted to lay in it during the day, and you'll be more motivated to do other activities around the house or outside. Plus, it'll make your bedroom look more put together! 
3. Work Out: With all of the gyms closed, you might be wondering how you're supposed to get exercise. Lucky for you, there are so many YouTube accounts and iPhone apps with amazing workouts that you can do from the comfort of your own home! Some of my favorite accounts are GET HOT with Shannon Nadj, Brett Larkin Yoga, and Chloe Ting. Lay down a blanket or a workout mat and try out an ab workout or a morning yoga sequence! 
4. Listen to Music to Boost Your Mood: If you start to feel lonely and antsy, sometimes it helps to play a little music. Make a playlist of some of your favorite songs and listen to it when you start to feel down. A few songs that I've been listening to during quarantine are "Glitter" by BENEE, "La La Land" (feat. YG) by Bryce Vine, "Talk Too Much" by COIN, and "Frio" by Mike Stud. 
5. Get 30 Minutes of Fresh Air a Day (At Least!): Take advantage of the fact that you're still allowed to go outside and try to get at least 30 minutes of fresh air a day! You can read a book, eat a meal, lay out a blanket and take a nap, or just go for a walk. Make sure to put on SPF if you're in the sun!