It's the end of my first semester in a pandemic. It's the end of my first semester during such a crazy presidential election. It's the end of my first semester, where I had to pay to attend school. It's the end of my very first semester in college, and it has been a ridiculous, crazy ride full of ups and downs. Along with many other first-time freshmen, I spent this semester learning to balance schoolwork while dealing with being isolated from friends and making some major adjustments to the vision I had of what my first year would look like. Classes were full of passionate debates about the state of our country, and fellow classmates became unrecognizable hidden behind oversized masks.
In order to stay safe, clubs and interest groups have been reduced to online Zoom meetings with hundreds of people whose faces sometimes never show up on the screen at all. Multiple times this semester, I have had encounters with people who swear I am in their class. Afterward, when we realize that they mistook me for someone else, I am left feeling disappointed and craving some human interaction. Compared to many of my fellow students, I have to admit that I am blessed in some small way by commuting from home this semester. When I feel my most lonely or stressed, I can always rely on time with my family or a walk with my dog to brighten my day or cheer up my mood. However, I still sometimes struggle with setting my boundaries as a newfound adult with them and insecurities within myself that I am spending my freshman year of college living at home.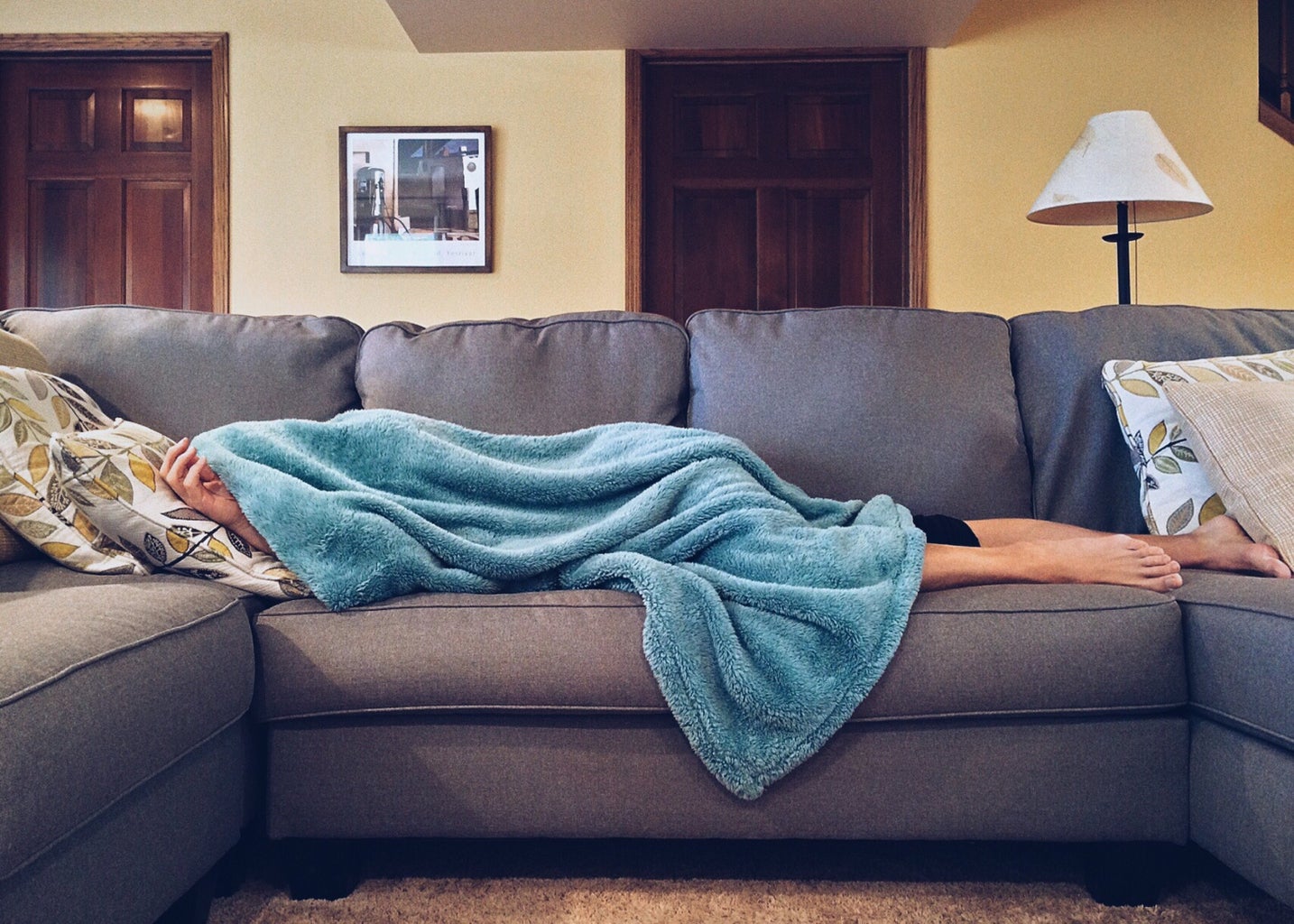 During this difficult time, it can seem like there is no positive way to spin it and no light to look for at the end of the tunnel. Many days, I have felt like rolling over in bed to skip a Zoom class or dropping out of college altogether. When trying to talk to people in my life about these feelings, I can honestly say the most helpful thing to hear is that it's going to be okay and receiving some compassion. Often, people in our lives tell us how unproductive it is to focus on the negative thoughts and that, in order to move forward, we must always keep pushing. I am here to tell you simply that this is one of the worst things you can do for yourself at a time when everything is so uncertain, and life is out of control. Instead of punishing yourself for not being the best you can, try to show yourself a little compassion and understanding just as you would for friends and family.
I am here to tell you that it's okay if you wake up only a few minutes before Zoom because it's better than skipping class. I am here to tell you that it's okay if you are only able to join clubs over Zoom and make one friend the entire semester because it's better than never putting yourself out there at all. Even though life has been wildly unpredictable this year, we can still find peace and happiness in the small things like Facetiming family or watching movies after studying for three hours straight. Mental health is the decision to be proud of your progress, no matter how big or small, and taking pride in your journey even if it is as flawed as this year has been.