Stop Hitting Snooze on that Workout, Prioritize your Fitness
As exam week seems to be approaching faster and faster, we sometimes forget how to properly take care of ourselves. With so much to do and stress levels high, it's hard to maintain a healthy lifestyle. However, sometimes putting certain things off can be proven to be worse. And by that, I mean exercising. 
There are both behavioral and chemical explanations as to why moving your body helps reduce anxiety and stress. But skipping over those boring scientific details, let's just say the experts are right. Even if it's 30 minutes of just getting your heart rate up, it helps. I have experienced this first hand over this past semester. Having exams almost every week, I started to get into the pattern of dedicating my days leading up to the test to studying and nothing else. Eventually I stopped this and started going to the gym even if I had an exam the next day. Here are some tips that I found helpful when I began prioritizing my fitness again.
1.)  Plan out your week
I am someone who really enjoys doing fitness classes that my school provides. Conveniently, they put out a schedule out of the entire week mapping out classes and times. I look at each day, what they offer, and add it to my calendar. Sometimes, the classes don't align with my schedule, so instead I block in time for the regular gym. I strongly recommend trying out the classes at UVM because they're a lot harder and entertaining than you think.
2.)  Plan with a friend
Having a friend who helps motivate you to workout can be super beneficial. Planning together about when to work out makes it less of a chore. Having another person with you not only helps to keep you on track, but can make you work harder by doing classes or workouts together.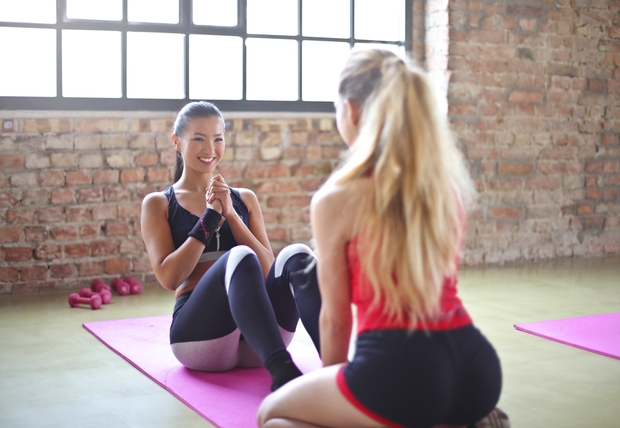 Overall, even though studying and work can take over, it's important to take time out of your day to exercise. One hour of going to the gym is not going to make or break your scores. Better planning and making sure to take care of yourself during a very stressful time is crucial for success. As exam week rolls around keep this in mind, and I ensure you will feel better both mentally and physically. And once that routine starts to build, it will become part of your everyday schedule which essentially is the goal.
Edited by Sam Lacey