I know I can't be the only one who breaks a sweat trying to climb Burlington's famous hill to campus. This unnecessary sweating could be brought on by the hill, or the mask, or maybe I'm just really out of shape. I do know one thing though; my sweaty mask is not exactly doing my skin any favors. Luckily for you, I have put together some must haves to battle "maskne" and to get the skin of your dreams.
*Important to note that these are just my ideas and what has worked for my skin. If you tend to have sensitive skin, consult with a dermatologist first.
First and foremost, a cleanser is definitely going to be your best friend post sweaty incline walk. Many people usually jump first to witch hazel when they think of a quick cleanser. However, witch hazel actually creates irritation and makes blemishes worse rather than better. Witch hazel tends to contain traces of alcohol which can kill cells and even compromise your skin barrier. I suggest trying easy-to-use cleansing wipes to get rid of any dirt and sweat, preventing them from clogging up your pores. I recommend the Burt's Bees Micellar Cleansing Towelettes and the Neutrogena Fragrance Free Makeup Wipes. I don't usually use makeup wipes, but these are super quick, easy, and can fit right into your backpack. I especially like the Neutrogena fragrance free wipes as they tend to be more gentle and work well for sensitive skin. 
I also really love micellar water as another alternative to witch hazel as it is something extra you can do to really clean your face after a long day of wearing a mask. I really love the La-Roche Posay Micellar Cleansing water as it deeply cleans your pores and has some of the best reviews on Sephora. A cheaper alternative may be the Garnier Skinactive Micellar Cleansing Water which cleans your skin but also gives your skin a beautiful glow, thanks to the added vitamin C.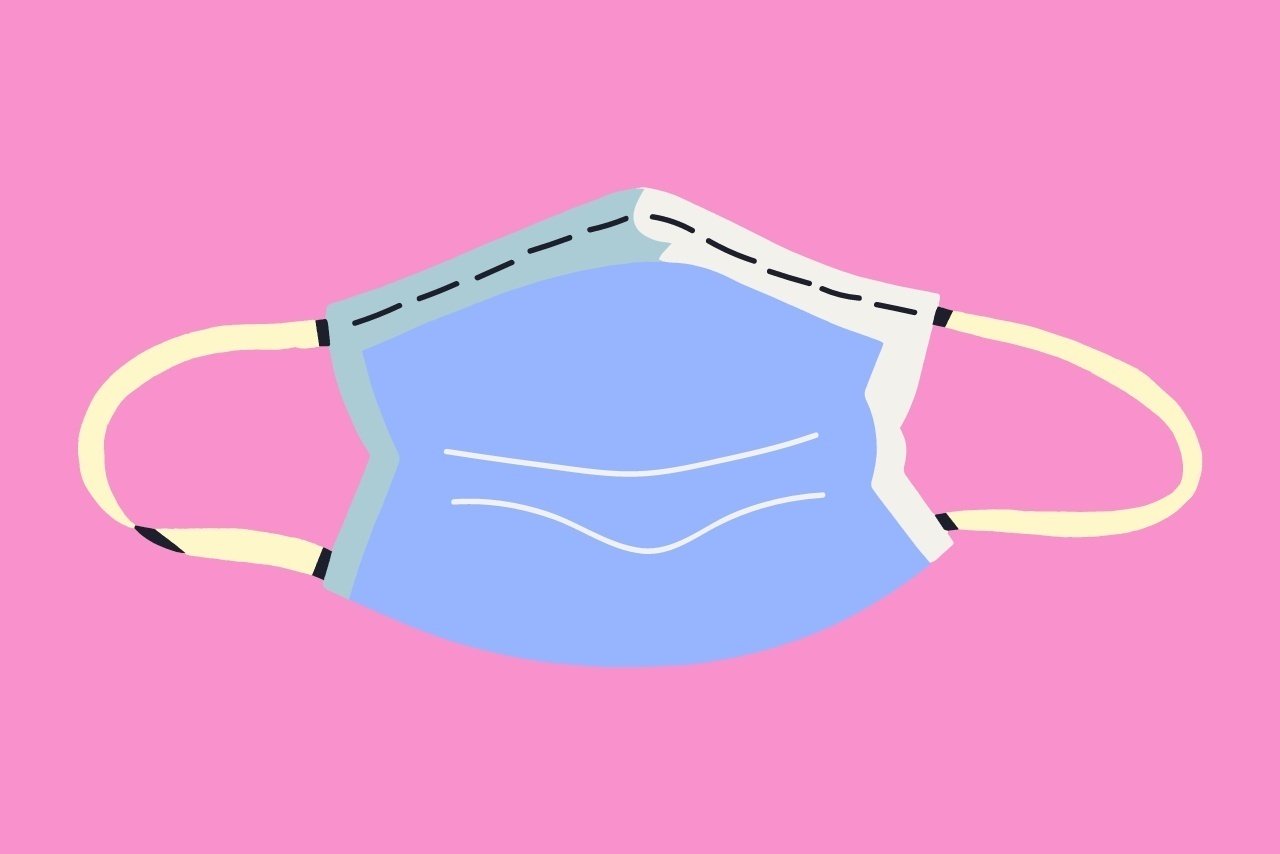 Another great idea is cotton or silk face masks as an alternative to regular cloth face masks. Obviously silk face masks can get a little pricey like the one from Slip for $39 and I know we are ballin' on a budget here, so a good cloth mask works just fine. I recommend the Hanes cotton masks because they are moisture wicking which pulls away sweat from your face and pores, ideal for walking up the big hills of Burlington. Washing these reusable masks is also imperative for keeping a clean face. Dermatologist Dr. Sandra Lee, better known as Dr. Pimple Popper, recommends spraying a salicylic acid based product onto the inside of your mask. This helps clean out your pores and fight debris while simultaneously keeping you acne and corona free.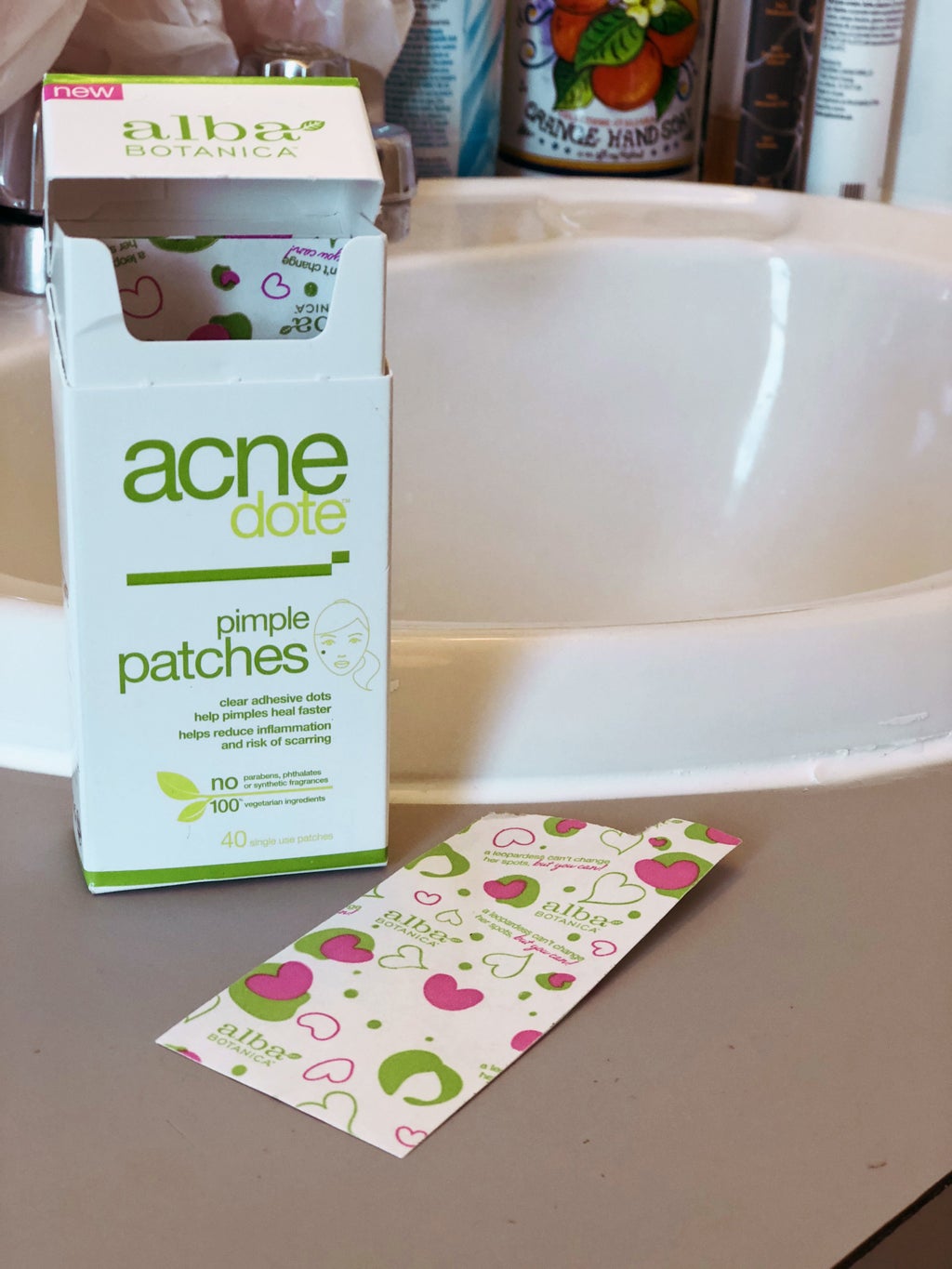 Okay, so let's talk about how the invention of acne-healing patches is the best thing since sliced bread. They are invisible little patches that you can put on acne spots to keep out dirt and treat the pimple by healing it better and faster. The two best brands I have heard of are Peace Out and Mighty Patches. I definitely recommend these for getting rid of pimples fast and for keeping bacteria and dirt out, especially under a mask.
For cleansing, I recommend using some kind of silicone cleansing brush to get into the pores of your skin. The Foreo Luna Mini 2 is a great product, but it gets to be a little pricey. I found a great dupe at Walmart called the Lex mini port facial cleansing brush. I definitely recommend using a brush in general because it reduces the need for you to touch your face and add any unnecessary oil to your face. However, I highly recommend using a silicone brush as bacteria can easily get trapped in the head of a traditional brush. Despite silicone brushes being more hygienic, it is always —and I emphasize ALWAYS— important to clean it regularly.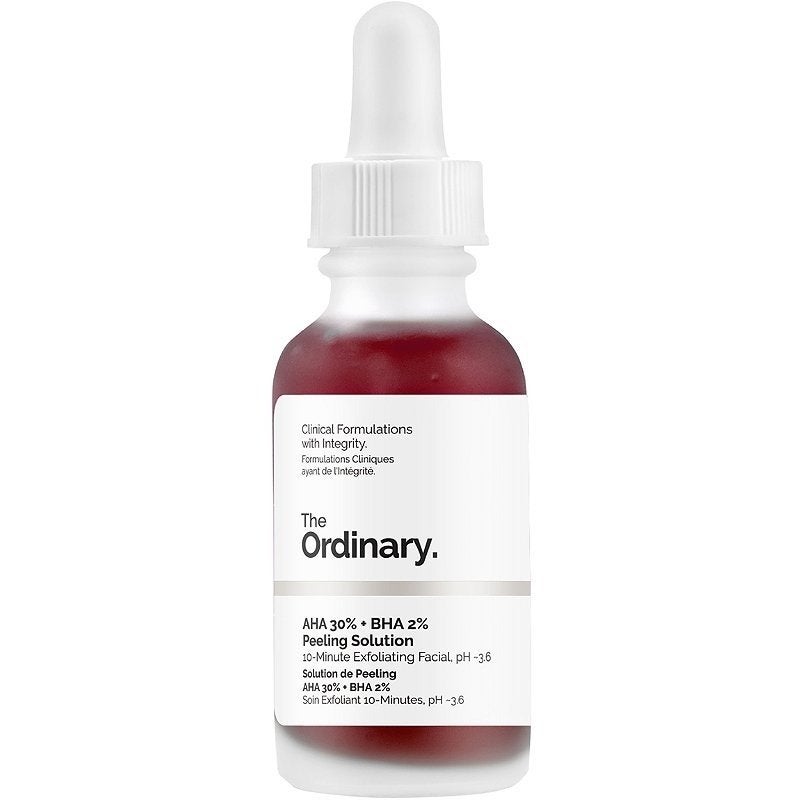 Finally, my favorite part, I would like to talk about the beauty that is cleansers, especially CeraVe. My go-tos are the CeraVe Renewing SA Cleanser and the foaming facial cleanser. One of my honorable mentions in skincare is the brand The Ordinary. Their products are amazing, and their website is like the bible of skincare. You can go to find a product, and it will tell you what you can and cannot pair it with. One of their best products is the AHA 30% + BHA 2% Peeling solution which is a 10 minute exfoliating facial that helps with clogged pores or uneven complexions. There is a little tingle when you apply it, but that's just the solution doing its thing. And, you know as they say beauty is pain (but not that much pain). However, a lot of these products can be harmful if not used properly. So, I would definitely recommend looking over the do's and don'ts section and testing it out before full use. And, last but not least, for spot treatment the Differin 0.1% Acne Gel is a true icon for minimizing breakouts fast.
Okay, so I have just shared the holy grail on dealing with "maskne", and I hope it works for you as well as it has been working for me. And of course, please remember that you are all queens whether you are sporting a forehead pimple or not. 
And as always, if you see me with acne cream on my face in a public setting, mind your business.
With love,
Emily Day
*Edited 9/27 by Carolyn D'Auria