Things I have done during quarantine: 
Homework

Eat ice cream

Sleep 

Pet my cat

Long for more human interaction
Now, to add to this expansive list, I have redone my room. (Though, it is nowhere close to being finished.)
Here's the situation: I still sleep in the same twin size bed and bedframe I got when I was 4 years old. Yes, I have slept on the same bed for almost 16 years. Moving on. I have a boyfriend now (I know, what the heck!), and my mom (because she's amazing and understands that I do in fact have sex) lets him stay over at our house. But, let's circle back and remember that I have a twin sized bed. That's not going to work for my 6' 4'' boyfriend and my 5' 10'' self. So my blessed angel of a mother lets us sleep in her king sized bed occasionally, and she spends the night in my tiny twin bed. 
That needs to change. How do we change that? We buy… a ~Big Girl Bed~
So, my mother and I scour the internet for mattresses that have a "try it out for x amount of days and return it for a full refund if you don't like it!!!!" feature, because, need I remind you, we are IN QUARANTINE. Obviously I am not going to find my dream mattress at the mattress store, so we figure a mattress with a "try it and return it policy" will be best. Then, we find a bedframe. Next, a comforter, sheets, and mattress protector. We are ready. Order from Wayfair placed. (Honestly, shout out Wayfair, they have everything.) 
Two days go by…
My mattress is the first thing to be delivered. The UPS man throws it onto our porch (rude) and blocks our door. I am unable to move the mattress inside. But that's okay, because I just walk around to the front by going out the back door—innovative, I know. While trying to move this 80lb mattress (am I exaggerating? I don't know) inside, I understand why the delivery guy threw it so haphazardly… it probably wasn't a choice. Eventually, the mattress makes its way inside; the next day I realize I really don't know how to lift things properly, as my lower back is out of commission. 
Over the next 2 days, my comforter, sheets, mattress protector, and bed frame are delivered. On Saturday morning we get to work. 
First step: move everything out of my room. Our living room is now a mess. 
Next step: bed frame.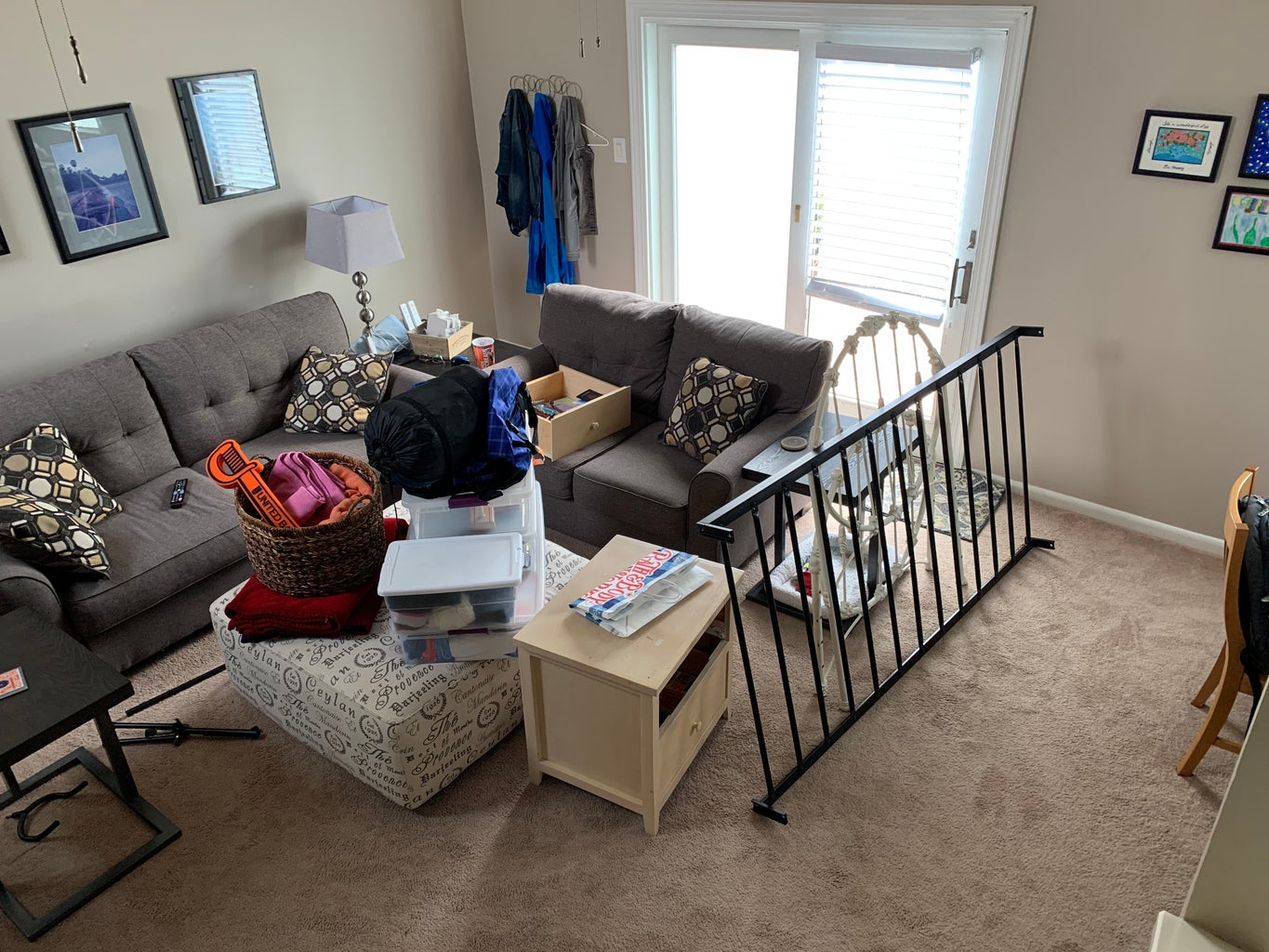 Putting the bed frame together wasn't hard with three people—my sister, mom, and me—it was deciding where I wanted my bed to go in my room that was the challenging part. The placement of the closet and vents made this incredibly difficult. My sister got a queen bed a couple years ago, but her room is about a foot longer than mine and has a different vent configuration, which made her process a million times smoother.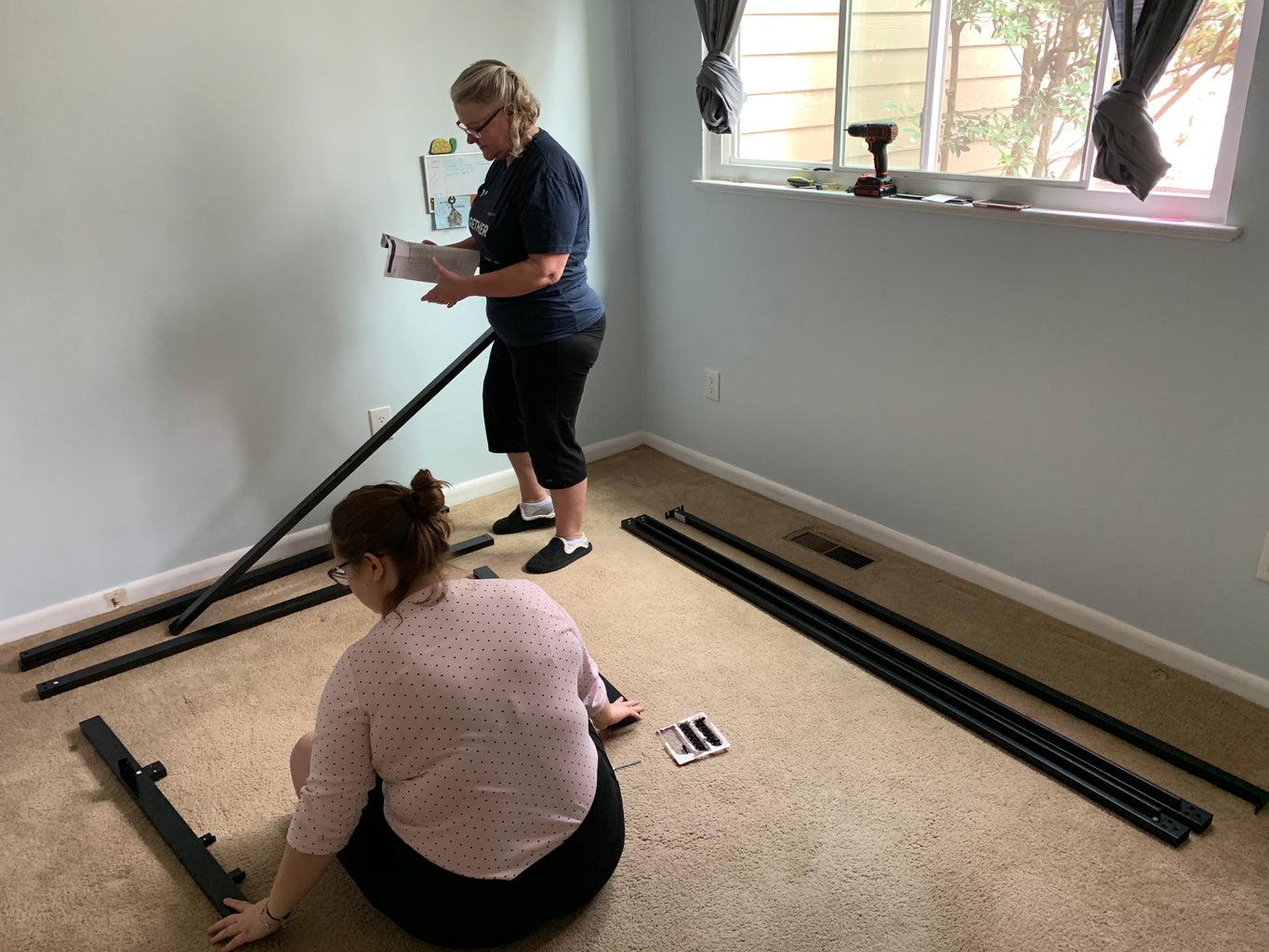 After moving the bed around ten times, I settled on a place, and it was time to unroll the mattress. We unrolled the mattress UPSIDE DOWN. Then we flipped it over. Since it was all ~compressed~ I needed to let it inflate for 72 hours before I could sleep on it. 
Sunday morning rolls around and my mom has discovered a pull down blind in my closet. She apparently ALSO found the correct brackets to hang it up. I did not ask for this, but I helped out. We hang up the blind, because with the way I've configured my bed, my curtains were too long to actually be functional anymore. We finish the job and I hate it (lol) and then I have a mini anxiety attack (hehe, quirky!).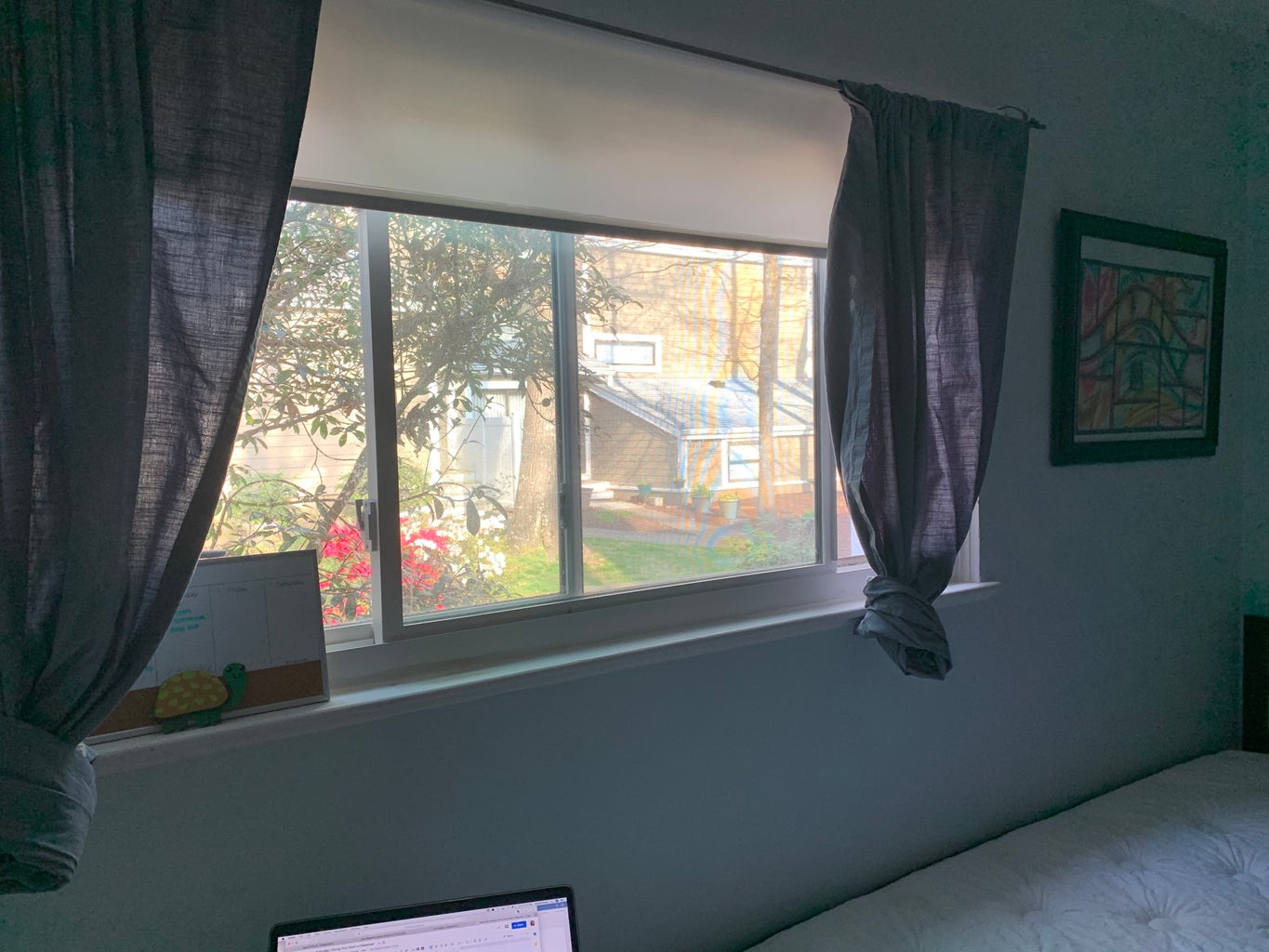 So the room is not even close to finished. I haven't moved anything back in yet, I don't have a proper night stand, as my previous one is now too big to fit in the space I allotted, and I still can't sleep on my bed. BUT! Change is good! And if I have to live and work from home for the next few months, then at least my mom was nice enough to try to make me (and my boyfriend) comfortable. (We love her!!!)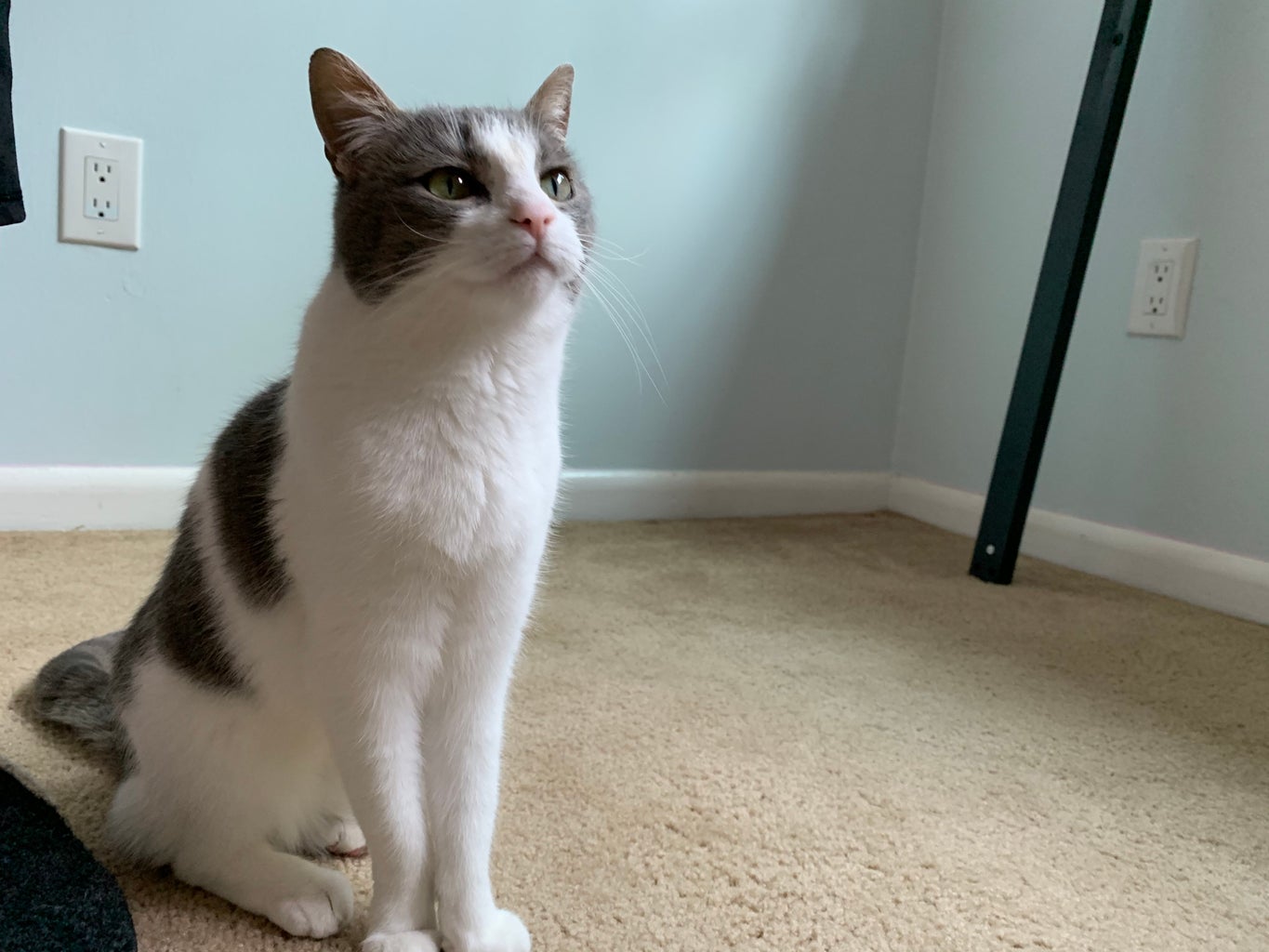 Bonus picture: my cat, Grayson. She was going crazy throughout this whole process, but she is a trooper :')