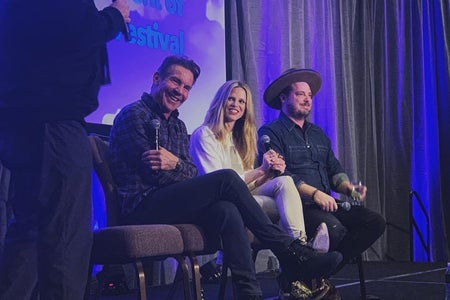 Brand Storytelling 2020: A Festival within Sundance Film Festival
The Brand Storytelling Conference returned to Park City, Utah January 22- 25, marking the conference's fifth year at the Sundance Film Festival. The conference brings together executives from significant brands with production and media companies, talent groups, content and PR agencies, among others, to host an event filled with panels, networking, and musical performances.
I was invited to cover day two of the conference and was met with great company as brand executives shared the benefits of the Brand Storytelling Conference and what keeps them coming back to the conference year after year.
Miles Rutter, the Director of Brand Partnerships for Branded Entertainment Network, talked with me about what Brand Storytelling has to offer. "We started coming to Sundance a few years ago," Rutter said. "Our company, Branded Entertainment Network, does brand placements in TV, movies, and music video influencer content. So, our CEO is speaking here at Brand Storytelling tomorrow, he's interviewing influencers [and] talking about that." 
The conference held several panels that help teach brands the tools they need to tell great stories with influencers from YouTube and how to build content that meets with your target audience.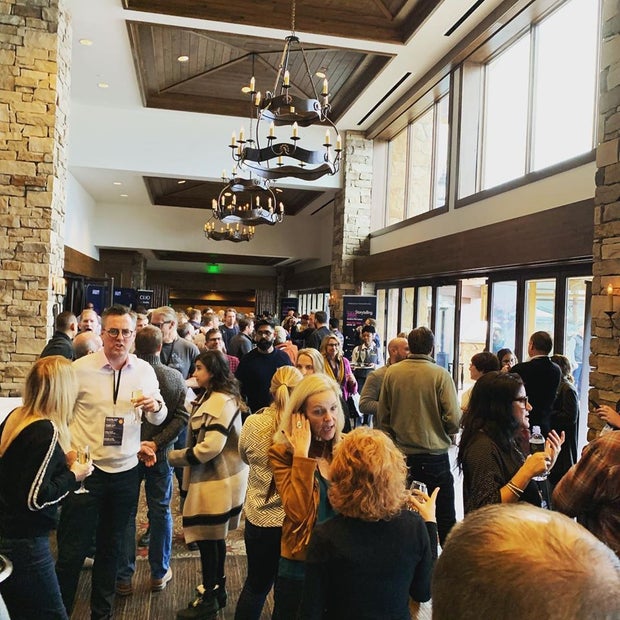 Michal Mitchell
A notable panel and presentation came from the new streaming service Ficto, launching at the end of March. The mobile-only streaming service is a first-of-its-kind. With a target audience of Gen Z's and Millenials, Ficto streams content that is an interactive experience for audiences. 
"It's interactive content and it's free," says Annie Turkel, the SVP of Strategic Brand Partnerships at Ficto. "We have all kinds of content. We have an amazing docuseries called Represent that follows the women's US surfing team to the Olympics for the first time. It's very heartfelt, engaging and it pulls on your heartstrings. It's very emotional."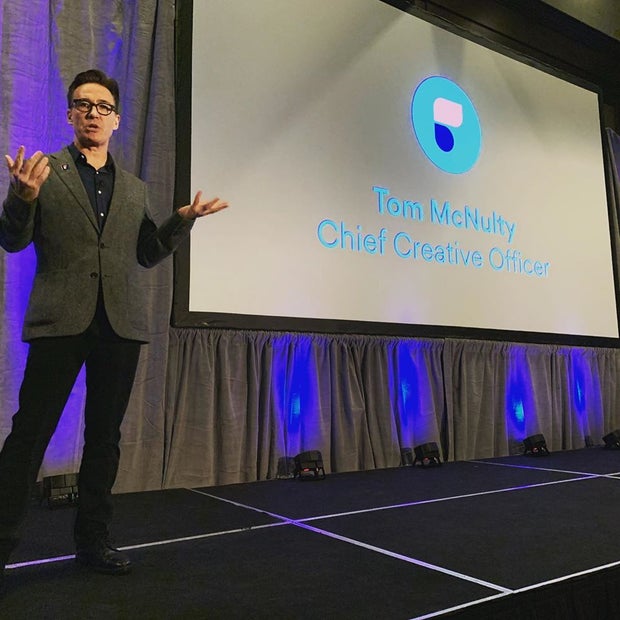 Michal Mitchell
The brand's short episodic and creative content can be easily streamed on mobile devices and gives its viewers creative control with 'choose your own adventure' stories and an audience voting poll for what characters should do next. 
The company is partnering with the software company Niantic to create it's choose your own adventure series. "We are working with a company called Niantic, they are the ones that actually founded and built Pokemon Go. They're creating something for the Ficto platform only that is basically a choose your own adventure," she says. "It brings communities together and people together all to find and unlock different opportunities to get content. It's a great place for brands to sponsor."
The company couldn't have picked a more perfect place than the Brand Storytelling Conference to spread the word about their streaming platform and share their message.
The Brand Storytelling Conference is also a fantastic place to get a chance to meet your clients and collaborators face-to-face in a retreat-like setting. It's perfect for networking and collaborating with other brands.
"A number of our clients are here also that we want to meet with," Rutter continues. "We came last year and it was a really good experience, so we decided to come again this year. It seems to be even better than they let on to be. But we are really enjoying all the great different companies and brands that are here and the insight we are getting for 2020. Brand Storytelling in general has been a lot of fun."
The focus of Brand Storytelling is definitely in the name. Advertisements and marketing for brands shouldn't be focused on interruptions or in-your-face ads, the point is to tell a story with your brand. Marketing should be given a platform where it does not cause an interruption in it's audiences lives but tell a story while sharing the message of the brand. Marketing should answer the question, "what does this product do?," but also, "what has this product done for others?"  and "what is the message that comes along with this brand?" This gives the brand a platform and place to share its products, but also a point of interest for audiences with hopefully a message to tell through a story. 
Variety played a big role in the event as a media partner. Michelle Fine-Smith - who is the Vice President of Global Consumer Partnership at Variety - has been traveling up to Park City for the conference for years now, hoping to learn about different brands and meet the many new faces that come to the event. "I've been here a few years now. It's an amazing event. For me, I oversee our brand partnerships at Variety. My team is by coastal and they are bringing on brand partners, so part of what they sell is custom content. We have our own in-house content studio. And so, I'm here to learn and listen to what some of the brands are doing and meet new people."
And unlike other conferences, Brand Storytelling feels relaxed, social and entertaining. Each morning of the four-day conference guests take a shuttle from their lodges to travel down and enjoy the panels and discussions along with complimentary dinners and cocktail receptions in-between.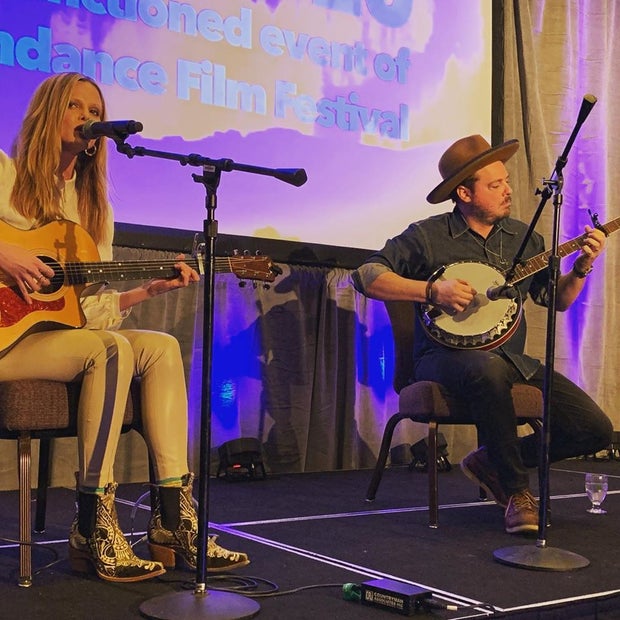 Michal Mitchell
At the end of day two, attendees were treated to what the event called a 'fireside chat' – there was no fire, but it was an interesting chat - and musical performances by singer-songwriters Jingle Jared Gutstadt, Scarlett Burke and Dennis Quaid. The duo combined with actor and singer Dennis Quaid to become a musical triple-threat. With their guitars in-hand, they finished day two off in style and song.
Ultimately, after a day of meeting new colleagues and learning from other brands, the enlightening conversations, panels, dinner, and music made the event feel relaxed and at-ease. The event felt similar to an educational retreat of sorts, or a social gathering with friends and colleagues. One where storytellers gather around the fireside, guitars in tune, and learn from each other on how to showcase a great brand through the power of storytelling.
You can find out more about the Brand Storytelling Conference on their website brandstorytelling.tv. Follow me on Instagram and Twitter at @jackycoocoo for more articles, celebrity interviews, original poetry and more.