Location:
... In My Mind ...
United States
US
A little story about personal self-growth...
Before I begin, I'd like to mention that I am not done growing. My height may have stopped at 4'11, but I myself am not done. :) 
It's important to remember that you can only grow as much as you let yourself. As an ode to my ~edgy phase of high school~ I'd like to talk about a lyric from the band Never Shout Never's song, "On The Brightside". 
"You're only as tall As your heart will let you be And you're only as small As the world will make you seem And when the going gets rough And you feel like you may fall Just look on the bright side You're roughly six feet tall"
Remind yourself that you are not just what the world sees, you are as strong as you let yourself be. Some days you may have the strength of an ant and others the strength of an elephant. In the song, being six feet tall is a metaphor for being content in life, and about how even when it's hard at the time, you're never too small to fight back. Sometimes I'll play this song when I'm agitated with the world around me, and for years I didn't understand why I felt so good after. Now I know, it's because I am not too small and I am not too tall, I'm exactly where I should be and I am walking the right path. Don't forget that, ladies.
Now, let's get into my self-growth. In the span of almost two years, I've managed to gain the confidence I lost so so long ago. Before coming to UNH, I went to the University of Southern Maine for ONE semester as a biology major. Big mistake, right? Well, that semester was my first time being away from home, and it did not go well. I barely got out of bed for classes, barely did my work, didn't eat nearly as much as I should have and it was hard to make friends. Even when I joined my sorority, Alpha Xi Delta, it was still extremely hard to socialize and feel good about myself. It got to the point that I started taking SSRIs (Zoloft) in order to combat my anxiety so I could function again. The medications made me sick for over a week, and my emotions were all over the place. Very quickly I made the decision that I needed to be closer to my home in Dover, New Hampshire. As quickly as possible, I applied to UNH for veterinary technology, got declined but accepted as undeclared, and got out of my contract with USM. 
The spring semester was my first semester at UNH and I was a commuter. In the beginning, before COVID-19 decided to change everything, it was hard to make friends as I didn't live on campus and went home after each class. Around Valentine's Day that year, I was starting to come out of my shell. I went to a few frat parties with some of my sorority sisters and had a good time, went to a few sorority events, and was starting to get to know people. I finally started to feel okay about myself and felt more stable- until COVID hit. At that point, my life took a full 180. Getting up daily to "go to class" in my room, on my laptop, no social interaction- I was struggling. It felt like I was back at USM, and it was so hard to break free of that mindset. The rest of that semester was a blur, and I'm glad. The summer went fast and I got more comfortable with myself. I even got a tattoo! By this point, I'm feeling a little more confident and happy.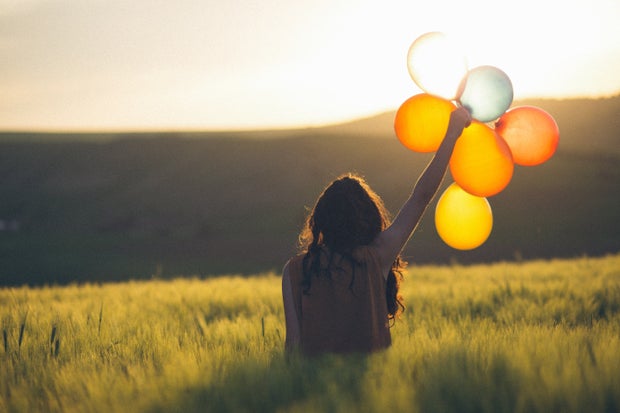 Cata/Unsplash
Next comes the fall 2020 semester. I had agreed to live in my sorority house and I had a room to myself. It was so so lonely. It felt like everyone else had friends, friends that they made before we all were sent home in the spring, and I didn't even know 90% of the women living in the house with me. I'd started to become friendly with a few of the women in the house, but I never felt like we were friends, you know? Well... after the entire house had to quarantine, I finally started to befriend some of the women! The only downside was that by the time Q was over, so was the in-person semester. With the majority of the house at their homes, I decided to go back home as well. The women who I had befriended would message me every once in a while, which was honestly kind of nice. Knowing that I'll have a friend when I come back in the spring was all I needed to get me through the final push of the semester.
Now, let's get caught up. :) It's now February of the spring semester and I'm doing really well. My medications are stable, my mental health is (relatively) stable, and I'm taking charge of this semester and showing it who's boss: Me! Who knew I'd finally have friends (shoutout to my target squad), a really cool roommate, and a stronger connection with the women in the house? It only took a year and a half to grow to where I needed to be at this moment, but I'm glad I am finally here. If you take away anything from my journey, I hope you know that you're never done growing and your journey is not over for a long time. I promise you, if you're not where you're supposed to be, you will get there. It just takes time. <3 
Keep your head up
XOXO Lanie