Let me just start with a disclaimer: I am not a workout genius. I am not a skinny legend. I do not have all the answers. But I do know one thing: I have found a YouTube-based fitness program that works for me. After years of working out on and off and never finding anything that really fit my needs, I've hit the jackpot. I'm sharing this in the hopes that it works wonders for you like it did for me. So, without further ado, meet Leslie Sansone. 
Leslie Sansone IS a workout genius, and she shares her fun, easy-to-learn walking workouts on her YouTube channel. Oh yeah, you read that right! A walking workout. I am getting my heart rate up, sweating my booty off and getting a great workout while walking. 
Leslie's workouts are based around four simple moves: power walking, side steps, low kicks and knee lifts. Leslie and her amazing team of workout buddies build blood-pumping, fun-filled workouts around these four core moves, making these fitness videos doable for even the most uncoordinated of people. 
In the past, when I've tried to get into fitness and working out, I could never find something that was perfect for my fitness level. I don't necessarily need to start from square one: I used to dance competitively, so I was super active in high school. However, like most washed-up high school athletes turned college couch-sitters, I am definitely not in nearly as good fitness as I was back in my "glory days."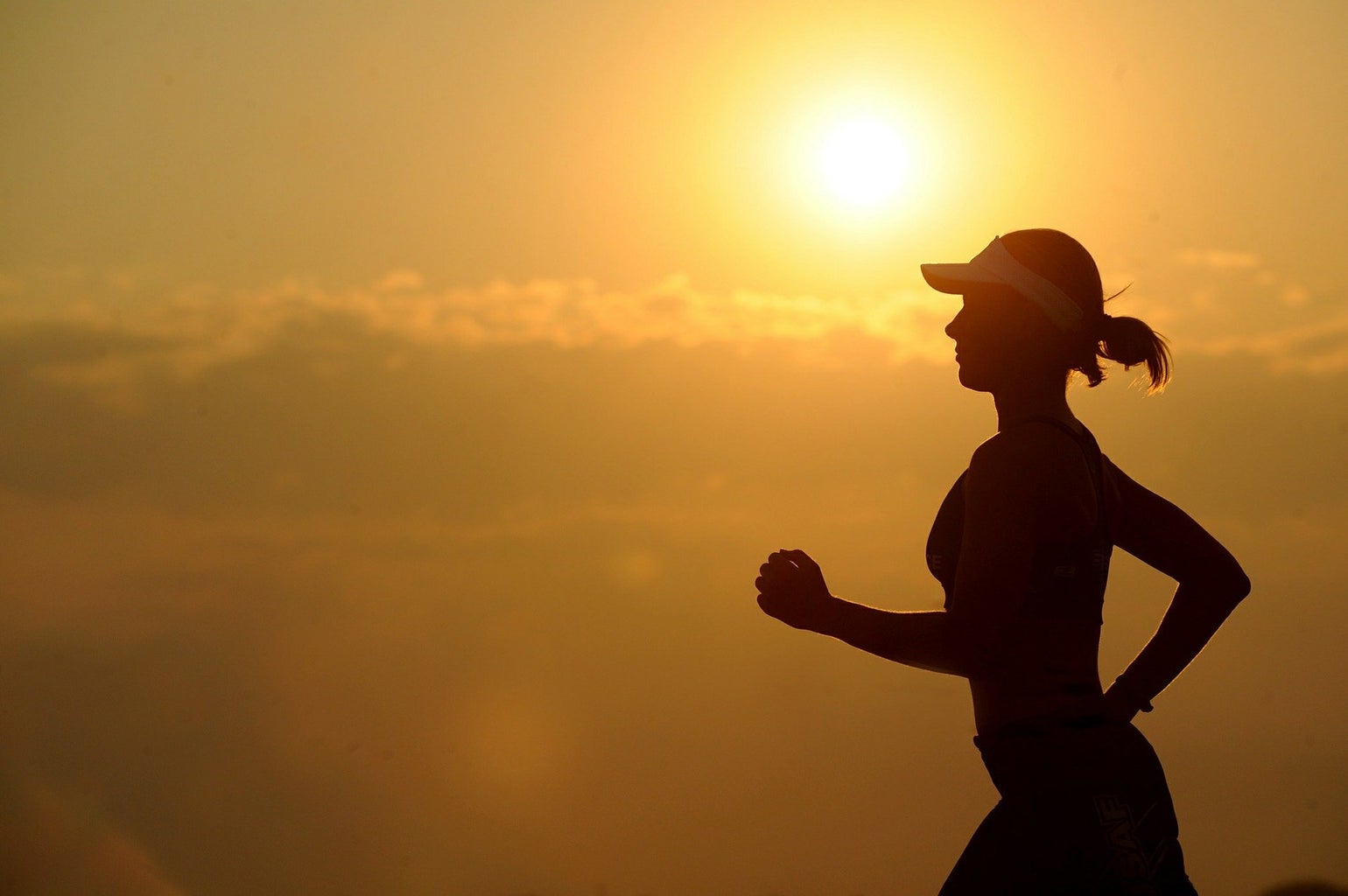 Leslie Sansone's workout videos are perfect for me. And with videos ranging in length from 15 to 45 minutes, her videos may just be your perfect fit too! 
With a subtle nod to 1980s fitness craze workout videos, Leslie's videos usually feature 5-7 additional walkers in coordinating colors. All of these background walkers differ in age, gender, physique and ability level, further confirming that walking workouts are for everyone. 
For once in my life, working out isn't about shrinking my waistline. Now, I work out for myself. I work out to feel good. I work out to take care of myself. For the first time ever, I get excited to workout, all thanks to Leslie. 
So, if you want to get into working out more regularly, give it a try! What do you have to lose? I'll tell you what you could gain: confidence, health and a love for taking care of your body.