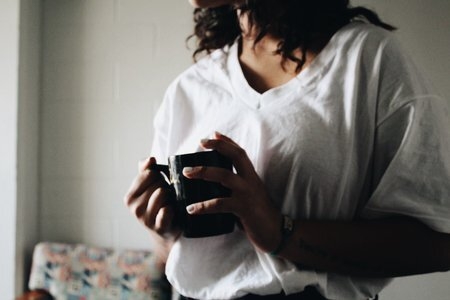 Celina Timmerman / Her Campus
What to do Over Spring Break if Your Travel Plans Fell Through
Because of the coronavirus, a lot of spring break plans are being cancelled. Although this is disappointing, there are still plenty of things you can do over spring break while staying at home.
Although this may seem pretty simple, spring break could actually be the perfect time to catch up on your reading. When we're stressed out about school, it is hard to find time for leisurely reading, but a week without classes is a great time to check off some of those books on your reading list.

Giving back to the community is a great way to use your free time over break and is also really rewarding. No matter where you live, there is surely a need for volunteers in some aspect. What better way to put your time to good use than making a difference in your hometown.

3.

Apply for Jobs/Internships

I'm sure many of us are beginning to think about our plans for the summer. It is important to do something productive over summer break, but it can be hard to find time to apply for positions during the school year. Over spring break is a great time to begin searching for jobs and internships and begin applying for them.

If you're anything like me, you don't get nearly enough sleep. I stay up late almost every night working on homework and then have to get up early for classes. I constantly feel like I'm sleep deprived, but I feel guilty for sleeping because it seems like I could be doing something more productive. During spring break however, there is nothing really to do, so catching up on sleep is a great use of your time.

5.

Hang Out With Your Family

Although it is really disappointing that your spring break trip is cancelled, it gives you the perfect opportunity to spend time with your family. Because I'm so busy with school, it is hard for me to find time to go home, which I know is difficult for my family. With a whole week off, you can hangout with family, which I'm sure would make them extremely happy.
Even though your spring break may not look the way you expected, there are still plenty of ways for you to keep yourself busy.