Michael Phelps: An Athlete and a Mental Health Advocate
When you look at Michael Phelps, you may think you see a successful Olympic athlete who has it all. Although he's retired, he holds the record for most decorated Olympian with a whopping total of 28 medals. In addition to this massive amount of hardware he's obtained, many consider him the greatest swimmer of all time. His life may look perfect but looks can be deceiving.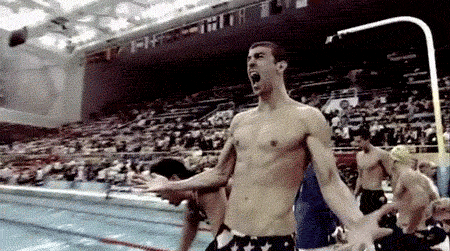 In an interview with CNN, Phelps stated, "I was always hungry, hungry, and I wanted more. I wanted to push myself really to see what my max was."
Phelps has always been driven and motivated, but after achieving his goals, he would notice a change in his emotions that did not feel right. In order to escape his feelings, he turned to drugs: self-medication. 
After the 2012 Olympics, Phelps did not want to swim anymore and did not want to live. This was when Phelps knew he needed help. 
Phelps was nervous about getting help and recalls shaking as he went into his appointment, but after actually opening up and talking about his feelings, he wondered why he hadn't acted sooner. Phelps realized the benefits of therapy, and since seeking treatment, has spoken openly about his struggle with depression and his need for help. 
In May 2018, Phelps began his partnership with Talkspace, an online therapy app. Phelps has continued to strive to keep the dialogue open about depression and therapy, and how it's "OK to not be OK."
To learn more about Phelps' battle with depression check out his interview with CNN. If you want to know more about his partnership with Talkspace, you can go here.