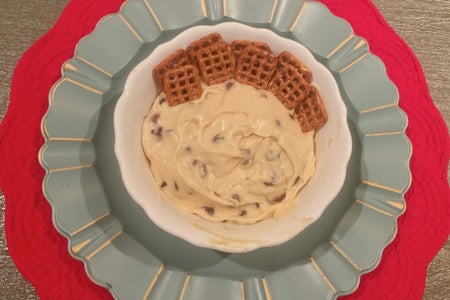 Original photo by BriannaRose Hewitt
Dessert Alert: How To Easily Make Super Yummy (And Safe!) Chocolate Chip Cookie Dough Dip
Baking the cookies or eating the cookie dough is a debate that has divided people for generations. If you are on Team Cookie Dough, you are well aware that the sweetness of the unbaked dough also comes with the risk of salmonella and other illnesses. Can we ever truly enjoy those spoonfuls of dough without those hesitant thoughts in the back of our head? Fear not, this Chocolate Chip Cookie Dough Dip recipe perfectly mocks the real thing, but it's safe (and allows for the Team Bake members in your life to have their way without the argument)! 
Ingredients:
1 8 ounce block of cream cheese
½ cup of butter, softened 
1 cup of powdered sugar 
3 tablespoons of brown sugar 
2 teaspoons of vanilla flavoring 
1 cup of chocolate chips (or as many as you want! Don't be limited by measurements, Queen) Note: I like to do a combination of both milk-chocolate and semi-sweet chips. It gives the "dough" a little bit of variety, and using semi-sweet helps it not become overly sweet.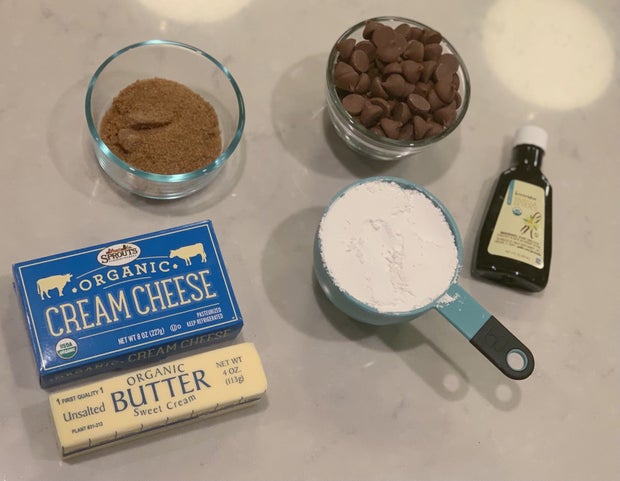 Original photo by BriannaRose Hewitt First, put your cream cheese and softened butter in a mixing bowl. I recommend slicing your butter in the beginning to help it soften quicker. Either take a spoon or a mixer and mix the two ingredients together. If you use a mixer, use a low setting to make sure the ingredients are not overwhipped.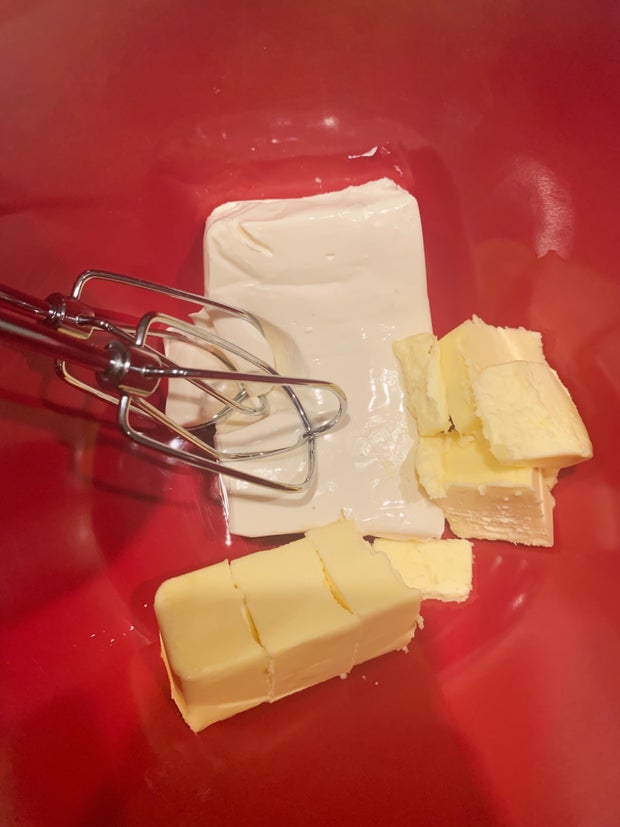 Original photo by BriannaRose Hewitt Mix until the consistency is as pictured below.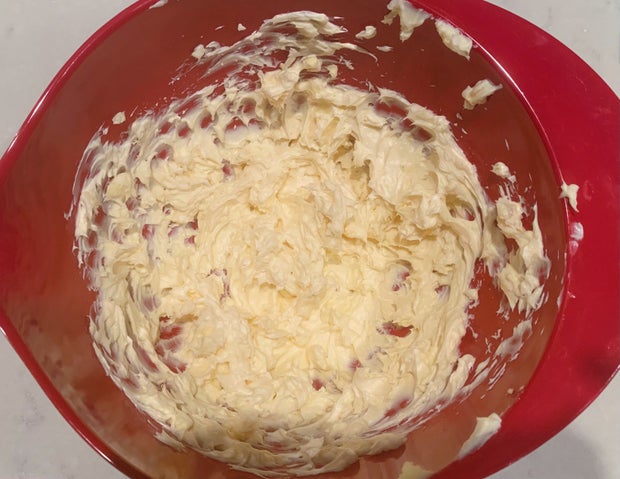 Original photo by BriannaRose Hewitt Next, add the powdered sugar, brown sugar, and vanilla extract.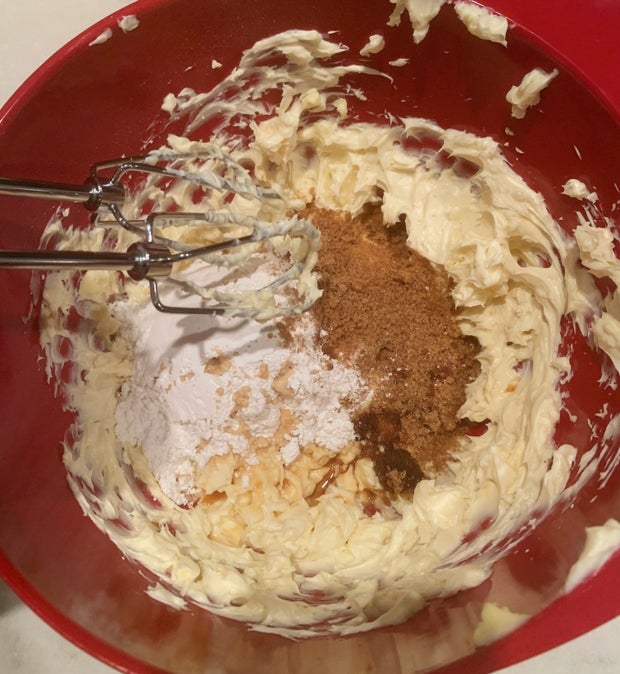 Original photo by BriannaRose Hewitt
Once again, stir using a spoon or a mixer on a low setting until everything is well-blended.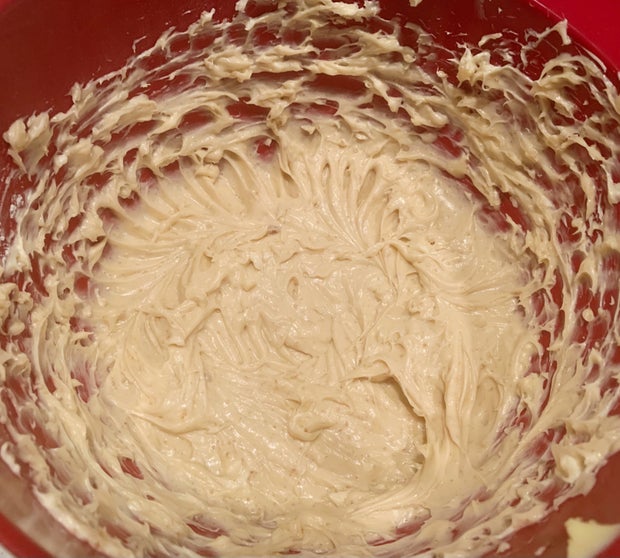 Original photo by BriannaRose Hewitt Finally, pour in your chocolate chips and stir them into the dip with a spoon or spatula.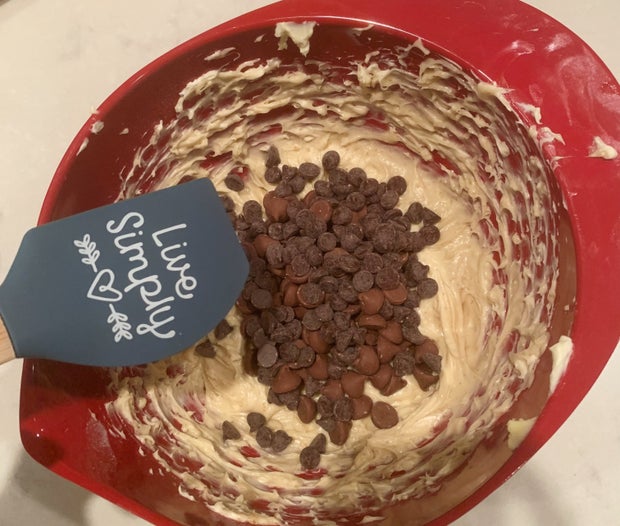 Original photo by BriannaRose Hewitt Now, voila! Your cookie dough dip is done. You can either start eating it immediately or let it chill in the fridge for about a half hour, so it can have a thicker consistency. It can be served with pretzels, vanilla wafers, or honey graham crackers. This sweet treat keeps well and can be refrigerated up to seven to ten days (if you don't eat it all immediately)! Enjoy!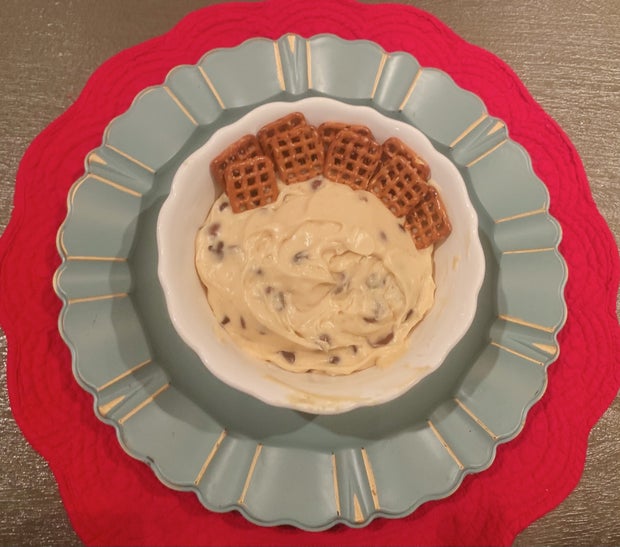 Original photo by BriannaRose Hewitt